by Erin Crowley, International Marketing & Branded Program Associate, Food Export – Midwest
& Mike Hamrock, International Marketing & Branded Program Associate, Food Export – Midwest
As part of our Food Export community, in March you received an email from our Executive Director Tim Hamilton giving an update on how we were responding to the COVID-19 pandemic situation. The gist of his email was we're here, and we're working for you.
As the pandemic stretches on, we want to reinforce the same message: we're still here, and we're still working for you (from home), and we are continuing to adapt our programs and services to meet suppliers needs in this time.
Our COVID-19 Resources page is your first stop for details of Food Export updates. There you can find a running list of international and domestic tradeshows that have been cancelled or postponed in 2020, updates from our In-Market Representatives on the current situation in their markets, and more information on our programs and services listed below.  
Below you can read a few updates about how our programs and services have been adapted during this time of uncertainty.
NEW VIRTUAL PROGRAMS
Virtual Events
We held our first virtual buyer-seller event in late June, as a replacement for the Buyers Missions that had been planned for the National Restaurant Association Show, The Sweets & Snacks Show, and BAR 2020. International buyers and U.S. suppliers were able to review materials ahead of time, then meet with interested parties over Zoom. We had over 90 meetings that stretched across 13+ timezones!
Our first virtual tradeshow will be held next month in August; Food Export Virtual Connect will be made up of 60+ supplier booths, where attendees can connect with more than 50 buyers from all over the world. Participants can chat 1-1, share product information, set up video meetings following the event, and send samples to interested buyers.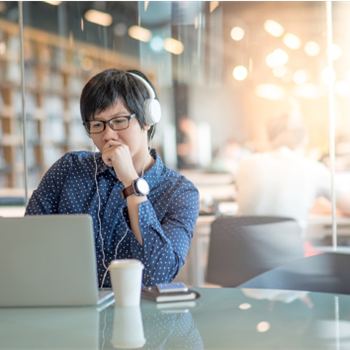 Virtual Seminars
Our seminars have also gone virtual for the time being! Last month, along with the Missouri Department of Agriculture, we held a virtual seminar for our U.S. companies wanting to learn about Food Export. The virtual seminar was a success, and we'll be holding more over the next few months. Keep an eye out for a seminar dedicated to your state.
Virtual Trade Missions
That's right you can now go on a Food Export Trade Mission without leaving your house! Our first Virtual Trade Missions will be the Virtual Trade Mission to Canada in August-September, followed by the Virtual Trade Mission to Colombia in September-October. These events will involve direct contact with our In-Market Representatives, meetings with qualified buyers, and pre-event custom research.
COVID-19 RELATED EDUCATIONAL WEBINARS
Food Export webinars have always been virtual, free, and are recorded so they can be accessed at any time after the live event. In the past few months, we've hosted 4 webinars on topics specifically related to COVID-19. Click the links below to be taken directly to the recordings of the webinars.
Supply Chain, Pivoting on Demand: Building Resiliency with Strategic Competencies
This webinar addressed strategic ways to transform and evolve supply chains, manufacturing capability, products and services in the face of disruption.
Adapting Payment Terms and Financing During COVID-19
COVID-19 has changed the way exporters are currently doing business. Exporting opportunities still exist, but is it the right time to export during the current crisis? What ways can your business adapt to new payment terms and methods?
Reassessing Market Strategies During a Pandemic
This webinar explored how food exporters can prepare and take action in the face of a global pandemic. 
Recession is coming – What is the impact on U.S. food exports?  How can I develop new export business when travel and trade shows/events are restricted or cancelled?
South Korea Update: The Impact of COVID-19 on Food Consumption
Our In-Market Representatives in South Korea discuss the impact COVID-19 has had on food consumption in their market. Topics include South Korea updates, post COVID-19, consumption reaction, food import assessments, Survey results (Korean buyers), and new opportunities.
OUR PROGRAMS & SERVICES ARE BETTER THAN EVER
Many of our programs and services were designed to be utilized by suppliers no matter where they were or what travel restrictions were in place.  Below are some of our programs that you can take advantage of at any time, but could be more important than ever with the state of the pandemic right now.
Exporter Education

Exporter Essentials Online: We recently updated our Exporter Essentials Online educational course to include more up-to-date and relevant information.
Food Export Helpline™: Whether you're new to exporting or have experience there are always specific issues and questions that are unique to your company, products, and export markets. With the Food Export Helpline™, you will speak with an industry expert who'll put more than 34 years of experience to work for you.
Export Advisor Program: The Food Export Advisor program is a year-long service which provides customized assistance from an experienced advisor to help your company kick start or improve your exporting efforts. It is a customized approach, unique to your business whether you're just starting out or need to refresh your strategy.
Market Entry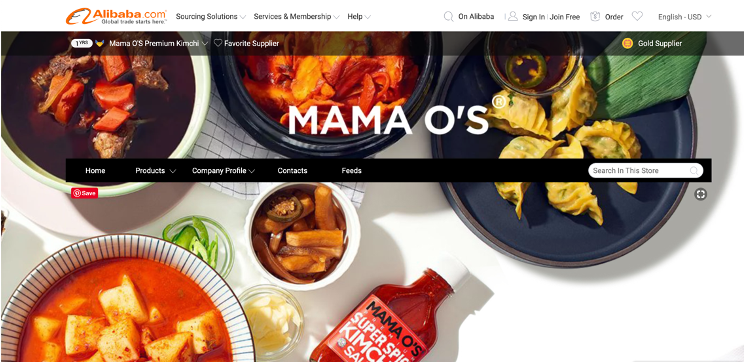 Market Promotion 

Although many tradeshows have been postponed or cancelled, there's no need to stress about how to use your 2020 Branded Program funding. There are many Branded eligible expenses that don't require travel or contact, some of which include online advertising, international website expenses, regulation compliant packaging changes, and more. To find more information on non-travel related eligible expenses, see our recent blog Beyond Tradeshows: Remote Ways to Promote your Product Internationally and Get 50% Back!
Non-refundable expenses for tradeshows that were cancelled or postponed in 2020 may also now be eligible for reimbursement. Reach out to your Branded team to find out more about this new policy.
As a way to increase speed of reimbursements, and keep our companies safe, the Branded Program is also increasing ability to pay claim reimbursements through ACH, instead of by check. If you're a Branded Program participant and are interested in receiving reimbursement payment by ACH, contact your Branded Program team or your Food Export liaison!
If you are not currently a Branded Program participant, we still have funding available for the 2020 program year, so please submit your pre-qualification, or talk to your liaison about what the program can do for you!
---
To stay up to date with Food Export COVID-19 Updates remember to keep an eye on our COVID-19 Resources page on our website. If you have any questions about any of the programs and services mentioned in this blog feel free to reach out to the Liaison assigned to your state to discuss, as always they are here to help!