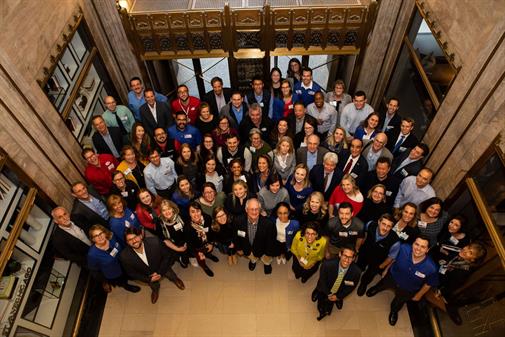 Chief Financial Officer
rlowe@foodexport.org I 312.334.9213
Rob joined Food Export Association in August of 2002, after working the previous 10 years in various managerial accounting capacities. His most recent prior experience was as the Vice President of Finance for Heartland Alliance for Human Needs and Human Rights, a Midwest-based social services organization.
In June 2023, Rob was named Chief Financial Officer for Food Export-Midwest and Food Export-Northeast. His strategic focus for both organizations is accounting, finance, risk, and compliance management.
Rob was raised on the south side of Chicago, and currently resides in the downtown area. He holds a bachelor's degree in computer science from Harvard University and received his CPA license in 1997. An avid golfer, Rob enjoys spending the summer playing at all the great courses in the area.
Teresa Miller
Chief Program & Partnership Officer
tmiller@foodexport.org I 312.334.9208
Teresa has been working at Food Export-Midwest since August 1997. She has held a variety of positions during her time with the organization including managing the Communications Program Area, Manager of Food Export-Midwest's International Marketing Program, and as the Strategic Partnerships Manager. As Chief Program Officer of Food Export-Midwest and Food Export-Northeast, she focuses the design, planning, and execution of the programs and services of both organizations.
Teresa Miller grew up in Mexico City, but she discovered the Midwest as an exchange student during her sophomore year in high school in Shawano, Wisconsin. Preferring the snow and cold over sunny Mexico, she returned to the Midwest for graduate school at the University of Wisconsin. Prior to joining Food Export Association, Teresa worked in Mexico with an organization with a similar mission as Food Export Association's.