Expand international reach for your seafood products by utilizing Food Export's services and participating in Buyers Missions and Focused Trade Missions. The large array of programs and events are timely, relevant, and customizable for seafood exporters. Better your business with qualified market intelligence and making one-on-one connections with global buyers by utilizing these programs: 
Branded Program: This program is one of Food Export-Northeast's signature offerings to Northeast U.S. seafood suppliers and is a great way to extend an international marketing budget. Suppliers can get up to 50% reimbursement for qualified marketing expenses. Expand your international product reach by getting in front of international buyers effectively. Take the first step in the application process today. 
Exporter Education Programs: Gain market intelligence, enhance your export readiness, and improve your growth strategies by utilizing Food Export's exporter education programs. Plus, with online training, you can take the time to learn anytime, anywhere. Improve your exporter education through a variety of our free Webinars, Seminars, Export Advisor Program, and more.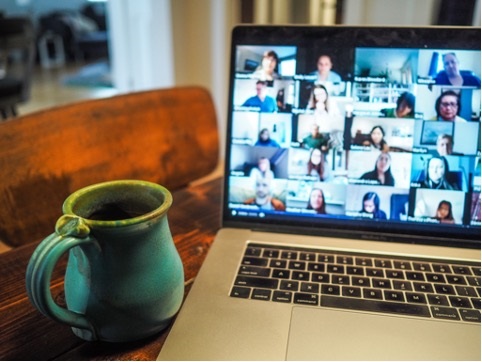 The Benefit of Non-Seafood-Specific Buyers Missions & Trade Missions
In-person Buyers Missions and Focused Trade Missions are one of the best ways to connect one-on-one with international buyers. While all missions might not be seafood-specific, they are still extremely beneficial for seafood suppliers. One of the advantages of participating in a non-seafood specific Buyers or Focused Trade Mission is that you likely will not be among your competitors, providing an opportunity to capture exclusive international attention. 
At Focused Trade Missions, our In-Market Representatives will be on-the-ground and available to help set up individualized meetings based on the feedback you give in a one-on-one kick-off call – so experiences are tailored to meet your needs. It's a unique, low-cost opportunity to generate new sales leads with qualified buyers from around the world.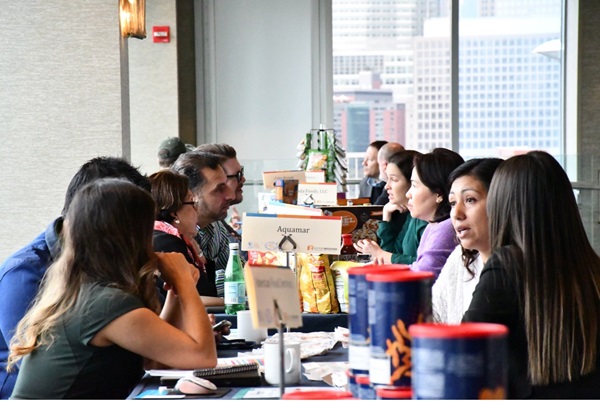 Below is a list of non-specific seafood events to consider.
In partnership with the National Association of State Departments of Agriculture (NASDA), Food Export will be hosting a Foodservice Buyers Mission at the National Restaurant Association Show. Maximize your time and investment by participating in this unique opportunity to meet with pre-qualified buyers from around the world. Register here, as meeting slots are scheduled on a first-come, first-served basis. 
In 2021, China was the 2nd largest export market for the Northeast and Midwest U.S. regions, despite challenges brought on by the COVID-19 pandemic. While the market for U.S. imports is driven by several major cities, there are other cities and emerging markets that are slowly showing potential for new growth opportunities. Learn more about the trade mission to China. 
Japan has one of the highest rates of per capita fish and seafood consumption in the world. If you're considering this market and looking for ways to get connected to buyers, consider this trade mission. You can register here. 
The USDA's Agricultural Trade Office (ATO) in Seoul reports that the U.S. is the leading exporter of agricultural products to Korea with a 24% market share. This market has continued to see high demand for American consumer-oriented products, despite increased competition from other global competitors. Learn more about this trade mission.
The United Arab Emirates continues to present a great opportunity as an export market because of its strong preference for U.S. food products. The United States has 8% market share in the region and is the 3rd largest supplier of food products. On this trade mission, you will meet qualified buyers and visit retail stores to get a better understanding of how the market works. Learn more about how to meet buyers in Dubai here. 
About Food Export USA–Northeast 
With its extensive programs and educational offerings, Food Export USA–Northeast (Food Export–Northeast) is recognized as the preeminent expert and cost-effective resource for Northeast seafood and agricultural suppliers looking to sell their products overseas. Founded in 1973, Food Export–Northeast is a non-profit organization that works collaboratively with its 10 member states' agricultural promotion agencies from Connecticut, Delaware, Maine, Massachusetts, New Hampshire, New Jersey, New York, Pennsylvania, Rhode Island and Vermont, to facilitate trade between suppliers and worldwide importers and to promote the export of food, agricultural and seafood products from those states. Since its founding, the organization has helped Northeast seafood suppliers gain access to a broad range of export markets, supported overseas in-market educational and promotional programs, and offers emerging suppliers access to funds to help grow their export business. The organization is funded through the Market Access Program (MAP), administered by the USDA's Foreign Agricultural Service.
Learn more about us and what we do for the Northeast seafood industry here.  Contact us.