Market Overview
Guatemala is the largest market for U.S. exports of consumer food products in Central America. In 2018 exports of these products totaled $449.6 Million, an increase of 8% over the previous year.
Guatemala is the 2nd largest U.S. export market for processed foods in Central America after Panama and imported $352.5 Million in U.S. processed foods in 2018, growth of 4%.
The U.S. is Guatemala's largest trading partner and their largest agricultural product supplier for 30% of the overall market.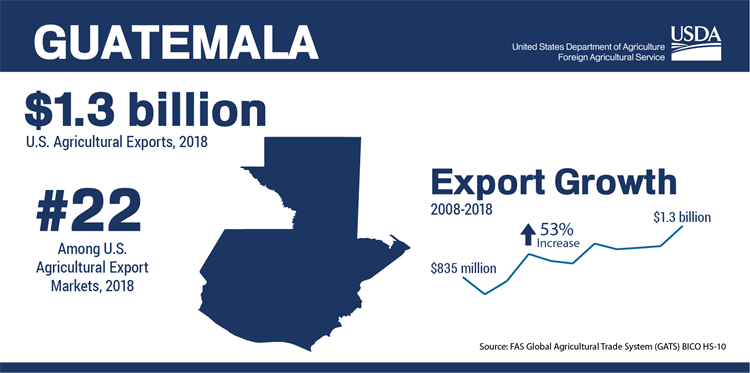 After 13 years of the Dominican Republic-Central America Free Trade Agreement (CAFTA-DR) being in force, almost all U.S. products now have no import tariffs and nearly all those remaining that still do have tariffs will be eliminated in a few years.
Guatemala also has FTA'S in effect with Central America (including Panama), Colombia, Mexico, Dominican Republic, Taiwan, Chile, and the European Union (E.U.),  as well as other partial free trade agreements with Belize, Cuba, Ecuador, and Venezuela.  These negotiations, specifically the FTA with the EU, are forcing greater integration within the Central American Customs Union.  The customs union between Guatemala and Honduras officially started in June 2017 and almost all external import tariffs have been harmonized in the two countries to facilitate cross-border trade and eliminate opportunities for triangulation of imports.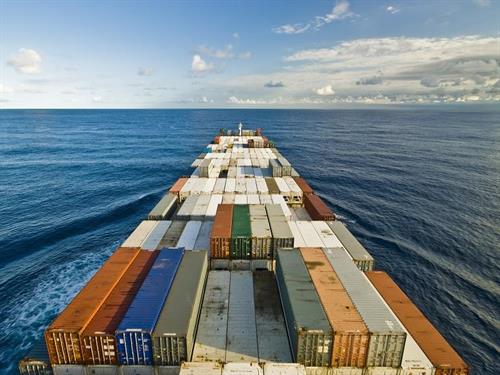 Advantages and Challenges in the Market Facing U.S. Exporters
Advantages:
Strategic geographic access to Guatemala on both the Atlantic and Pacific Oceans.
Shipping products from the U.S. is cheaper and quicker than shipping products from Europe.
Low cost transportation of goods thanks to the proximity of U.S. ports. U.S. suppliers can export smaller quantities at competitive prices.
Most imported products from the United States enter duty-free thanks to CAFTA-DR.
The growing food processing industry is looking for quality food ingredients for ready-to-eat products, bakery, deli meats, beverages, and snacks.
Guatemalan food processors require imported bulk commodities, intermediate, and consumer-oriented ingredients to produce processed products for the domestic market and for exports to the world.
Challenges:
FTAs with various countries create strong competition.
Many Guatemalan importers prefer that U.S. suppliers export their products through Miami to consolidate their products and reduce transportation costs.
The Ministry of Health can take more than two weeks to issue import permits to importers.
Lack of cold chain procedures, and limited infrastructure and distribution for perishable products.
Sanitary and phytosanitary rules are subject to an inconsistent regulatory structure, imposing non-technical measures on U.S. exports.
Guatemala does not have an online products registration system; moving paperwork back and forth from the registration office could cause delays to review and approve/sign documents.
New Central American Technical Regulations are being implemented for importing food products and require U.S. companies to comply with more paperwork prior to entering the local market.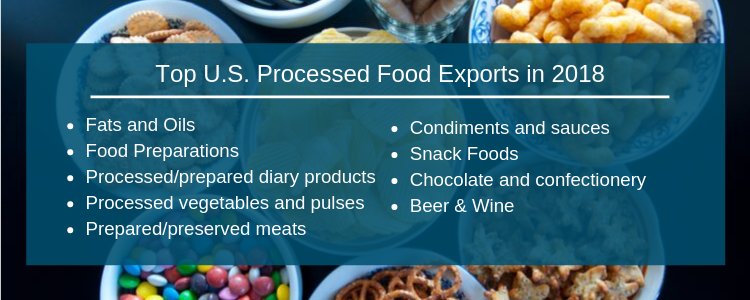 Retail Sector
The retail industry in Guatemala is strong and continues growing with the two largest supermarket chains continuing to expand and open new outlets in both the urban and rural areas of the country.
According to Euromonitor the 2018 retail sales of packaged food products in Guatemala reached $6.1 Billion! Guatemala remains the largest packaged food market in Central America and has increased by $1.5 Billion or 34.1% since 2014.  That is the 2nd highest growth rate of all Food Export-Midwest and Food Export-Northeast strategic markets , trailing only Vietnam.  Guatemala's forecast growth is again 2nd highest in the strategic assessed markets.  High growth categories in the forecast include:
Edible oils
Baby food
Processed meat and seafood
Soups
Processed fruit and vegetables
Ready meals
Rice pasta and noodles
Ice cream and frozen desserts
The main competitors for supermarkets are the open air markets and corner stores that have a strong presence mainly in the interior of the country and sell mostly to low income consumers.  However, there is a strong demand for imported products from the middle and high-end consumers.  U.S. consumer-oriented products such as red meats, chicken, prepared foods, wine and beer, have good potential to increase growth.  Only 30% of total food sales are made through supermarkets.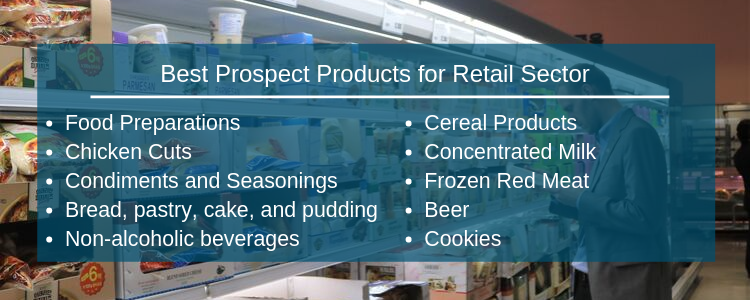 The leading supermarket chain is Walmart which imports 85% of their food products including produce, cereals, processed foods, and beverages.  Walmart Guatemala and Costa Rica make most of the purchasing decisions for the rest of its Central American stores and are interested in expanding the lines of imported goods to supply their various stores. Main supermarkets in the country include Walmart, Unisuper, Super Del Barrio, PriceSmart, Save A Lot.
Food Service Sector
Guatemala has a population of almost 17 million, and approximately 5 million live in Guatemala City where many of the new hotels and restaurants are located.  There is a high demand for quality consumer-oriented products imported from other countries.  Healthy, nutritious, and organic products are also in demand as many restaurants and hotels are trying to adapt their menus to satisfy the demands of their high-end consumers.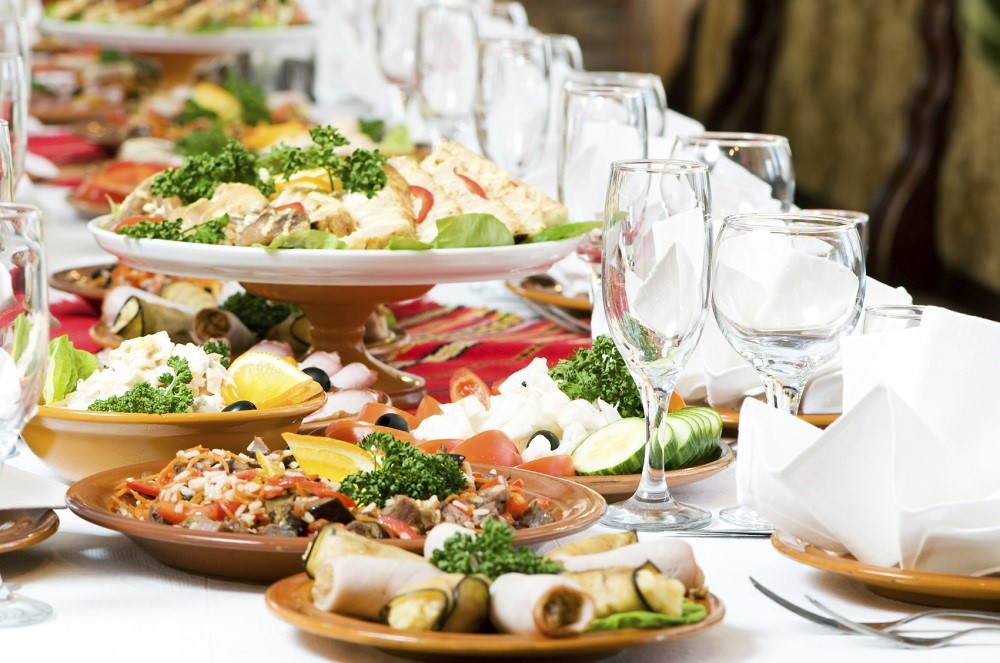 Guatemala represents a great opportunity for the food service industry, as the majority of the population is young.   
The food and beverage sector represents 11.3% of the total GDP. It generates more than 300,000 direct jobs for the hotel and restaurant industries, and many indirect jobs in the agricultural and food processing industries.  This sector also offers good potential for new investments, as young consumers are looking for more health-conscious eating and new food trends popular worldwide.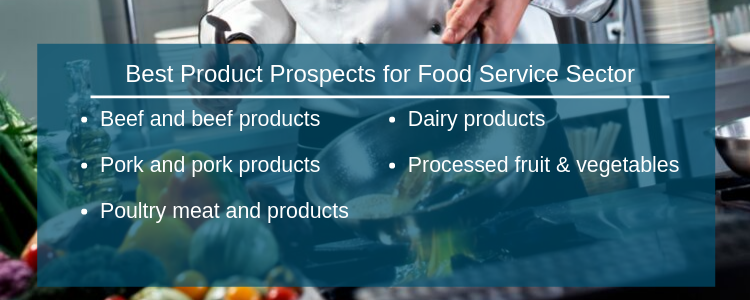 Food Processing Sector
Guatemala is one of the major food processing countries in Central America.  U.S. suppliers have a good opportunity to export bulk commodities and raw materials for further processing in Guatemala's food industry.  The food and beverage processing industry represents 36% of the total manufacturing industry and accounts for 7.7% of the GDP. 
In 2017 Guatemala imported approximately $1.5 Billion of consumer-oriented agricultural products.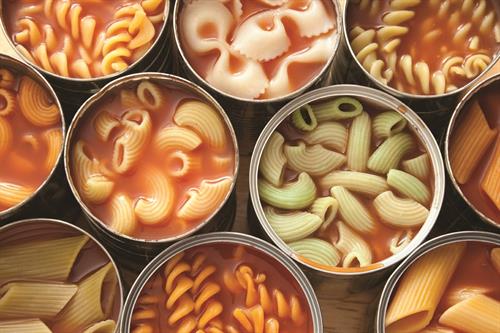 Sales of processed foods are increasing because of internal demand and the export of these products to the world.  Supermarket growth is also increasing consumer demand for quality food and beverage products in the market.
Guatemala is a major importer of raw materials and ingredients for food processing and the U.S. offers consistent, high-quality ingredients for the food processing industry.  In 2018, the U.S. exported $825 million in bulk commodities and raw materials including soybean meal and oil, yellow corn, rice, and wheat as the top products.  Consumer-oriented products totaled $449.6 million representing a record year for U.S. exports to Guatemala.
Market Builder
Interested in exporting to Guatemala but want to do some more market research before diving in?  Take advantage of our Market Builder program which provides detailed and customized market research for you and your product to help your company uncover potential in international markets!
Read more about the program on our website and in our recent blog.

Upcoming Activities
Explore Guatemala with Food Export as your guide!
Interested in visiting the Guatemalan market in person? Check out our upcoming Focused Trade Mission to Guatemala for Retail and Foodservice Products happening in January!

Success Stories
Hear from those who have gone before you and already found success in Guatemala for their products!  Read their full Success Stories at the links below.
Sales are Popping in Guatemala for Shumway Popcorn

Indiana Supplier Grows Exports to Guatemala

Resources
Don't forget to check out some of the other resources available for U.S. suppliers looking to export to Guatemala! 

Enter New Markets
Market Builder – Guatemala

Export Education
Country Profile – Guatemala

Videos 
Export Intelligence Video Series: Central America (El Salvador, Guatemala)
FAS – GAIN Report: Guatemala Exporter Guide
FAS – GAIN Report: Food Processing Ingredients
FAS – GAIN Report: Retail Foods
FAS – GAIN Report: Food Service – Hotel Restaurant Institutional