At Seafood Expo North America in Boston (March 13-15, 2022), Food Export–Northeast is investing in bringing market insight directly to Northeast suppliers who may be exhibiting or attending. Food Export­–Northeast's In-Market Representatives will be attending to provide a no-cost opportunity for suppliers to learn, catch-up, and delve deeper into learning about specific international market opportunities for their seafood product(s).
Meet with In-Market Representatives One-on-One to Gain Market Insights
Throughout the show, Food Export–Northeast will host no-cost meetings for suppliers and In-Market Representatives from around the world. During these one-on-ones, suppliers will have the opportunity to ask In-Market Representatives questions about the markets they work in everyday and gain first-hand knowledge about market trends and the pace of pandemic recovery. Meeting slots are 30-minutes in length and can take place at an exhibitor's stand or in a meeting space off the show floor organized by Food Export­–Northeast. Both suppliers exhibiting at the show as well as those visiting may register for meetings. Register today as slots are scheduled on a first come, first serve basis.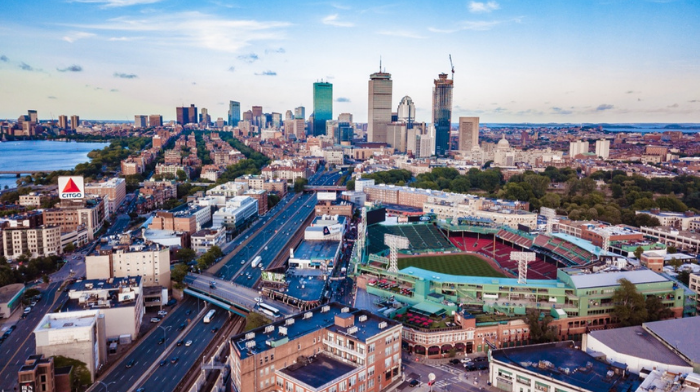 Experiential Education Session: Seeing and Tasting Is Believing
While Food Export–Northeast's In-Market Representatives are in Boston, they'll take part in a unique educational session and cooking demonstration with leading sustainability seafood expert, author, and chef, Barton Seaver. The session will focus on American Lobster and Jonah crab and showcase the superior value of these products as versatile and delicious ingredients for overseas menus. Additionally, In-Market Representatives will learn about processing techniques, food safety, and sustainability–all topics important to share with foreign seafood buyers.
Register today to participate in the In-Market Representative meet and greets. You can learn more about how Food Export–Northeast supports Northeast US seafood suppliers in exploring export opportunities by visiting our website and/or getting in touch for more information.
---
About Food Export USA – Northeast 
With its extensive programs and educational offerings, Food Export USA–Northeast (Food Export–Northeast) is recognized as the preeminent expert and cost-effective resource for Northeast seafood and agricultural suppliers looking to sell their products overseas. Founded in 1973, Food Export–Northeast is a non-profit organization that works collaboratively with its 10 member states' agricultural promotion agencies from Connecticut, Delaware, Maine, Massachusetts, New Hampshire, New Jersey, New York, Pennsylvania, Rhode Island and Vermont, to facilitate trade between suppliers and worldwide importers and to promote the export of food, agricultural and seafood products from those states. Since its founding, the organization has helped Northeast seafood suppliers gain access to a broad range of export markets, supported overseas in-market educational and promotional programs and offers emerging suppliers access to funds to help grow their export business. The organization is funded through the Market Access Program (MAP), administered by the USDA's Foreign Agricultural Service.
Learn more about us and what we do for the Northeast seafood industry here.  Contact us.