Prior to the first in-person Seafood Expo North America show in a few years, Food Export–Northeast held an event on March 12th at Boston University focused on educating our In-Market Representatives on American lobster and Jonah crab. Pre-vetted seafood buyers from China, Hong Kong, Northern and Southern Europe, Mexico, Taiwan, and the United Kingdom were also invited to attend the all-day education sessions.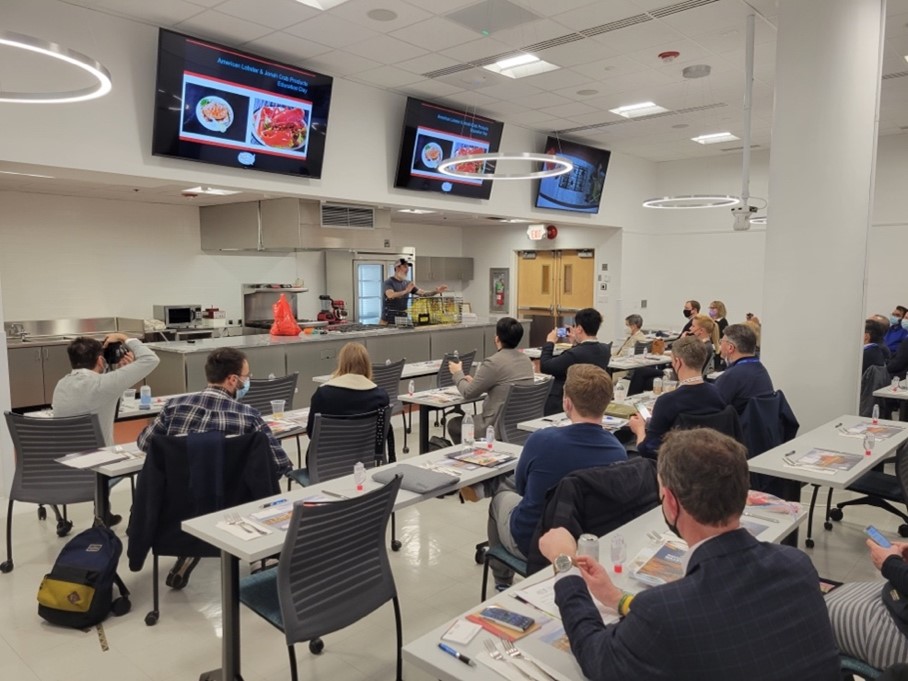 Many of our partners, collaborators and industry experts participated in the agenda that included the following sessions:
Welcome & Introductions – Colleen Coyne, Seafood Program Coordinator, Food Export–Northeast
Overview of the US American Lobster Fishery – Brian Rapp, Maine Lobster Harvester & Industry Ambassador
Overview of the US Jonah crab Fishery – Story Reed, Fisheries Policy Analyst, Massachusetts Energy & Environmental Affairs
American Lobster & Jonah crab Products – Emily Lane, Food Export–Northeast Seafood Program Contractor and expert in international lobster and Jonah crab marketing
Lobster & Crab Products Offer Menu Distinction – Barton Seaver, American seafood chef & author
Introducing Lobster Products to the US Market – Marianne LaCroix, Executive Director, Maine Lobster Marketing Collaborative (MLMC)
Promotion Experiences Introducing Lobster & Jonah crab to China & Hong Kong – Roger Zhang, Food Export–Northeast In-Market Representative for China & Hong Kong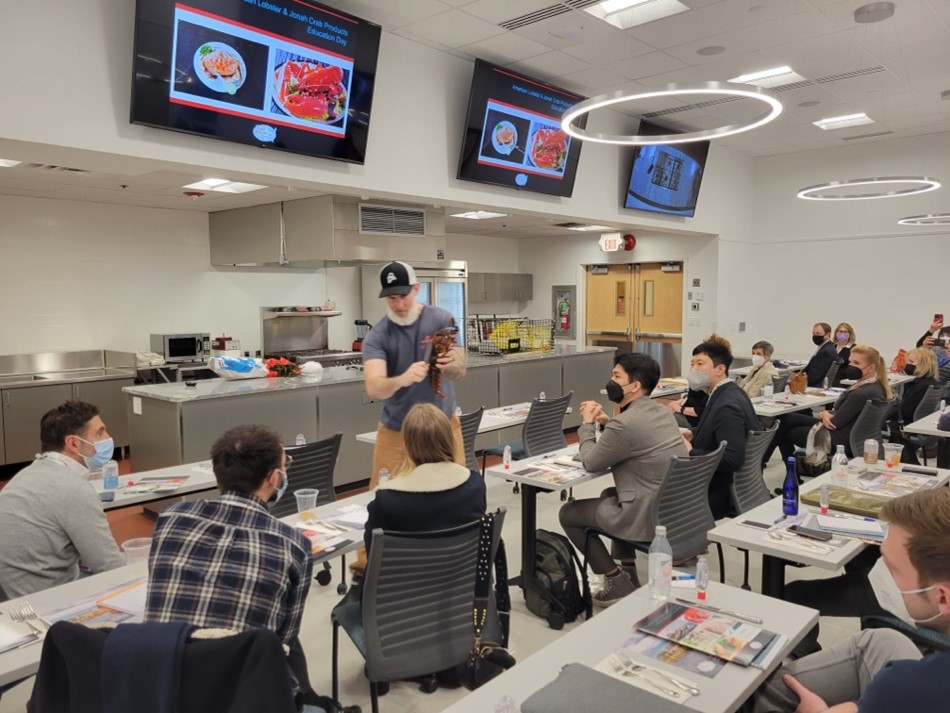 "It was interesting to see our In-Market Representatives and their guest buyers get excited about the various formats these products come in," said Colleen Coyne, Seafood Program Coordinator for Food Export–Northeast. "We look forward to seeing everyone take these learnings back to their markets and share the value of purchasing Northeast US seafood with international audiences."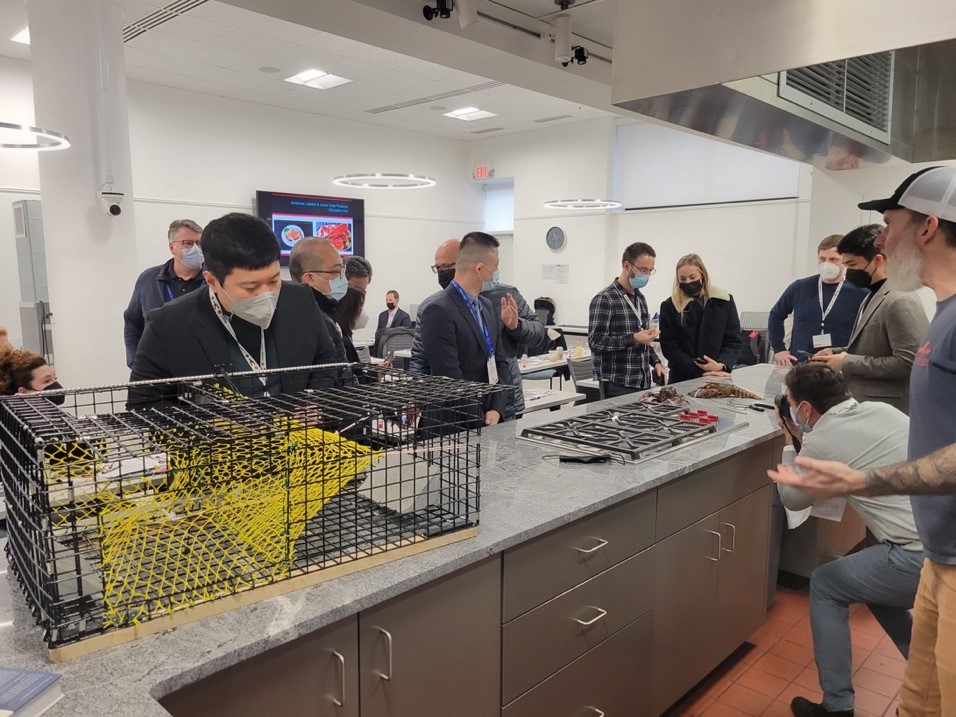 To learn more about how Seafood Expo North America 2022 went, check out our recap blog post, and for more information on resources Food Export–Northeast provides to our global network of In-Market Representatives that represent the interests of Northeast US suppliers, check out our website.
---
About Food Export USA – Northeast 
With its extensive programs and educational offerings, Food Export USA–Northeast (Food Export–Northeast) is recognized as the preeminent expert and cost-effective resource for Northeast seafood and agricultural suppliers looking to sell their products overseas. Founded in 1973, Food Export–Northeast is a non-profit organization that works collaboratively with its 10 member states' agricultural promotion agencies from Connecticut, Delaware, Maine, Massachusetts, New Hampshire, New Jersey, New York, Pennsylvania, Rhode Island, and Vermont, to facilitate trade between suppliers and worldwide importers and to promote the export of food, agricultural and seafood products from those states. Since its founding, the organization has helped Northeast seafood suppliers gain access to a broad range of export markets, supported overseas in-market educational and promotional programs, and offers emerging suppliers access to funds to help grow their export business. The organization is funded through the Market Access Program (MAP), administered by the USDA's Foreign Agricultural Service.
Learn more about us and what we do for the Northeast seafood industry here.  Contact us.