Market research is one of the most important tools U.S. suppliers  have to help them become better exporters. There are a variety of ways to conduct market research in international countries, including utilizing our Market Builder program and our Country & Market Profiles.
GAIN Reports
Another useful took for conducting market research is the USDA's Foreign Agricultural Service's (FAS) Global Agriculture Information Network (GAIN) database.
This database houses a variety of reports written by FAS's foreign trade offices around the globe and are available online for anyone to read. An average of 2,000 reports are added each year, with reports going back all the way to 1995.
See below for a step by step guide of how to navigate to the GAIN reports search engine.
1) Go to https://www.fas.usda.gov/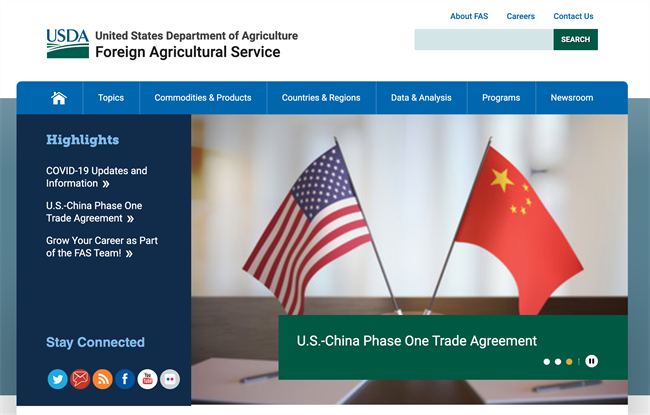 2) Click the Data & Analysis tab at the top

3) Click the option for the Global Agricultural Information Network (GAIN)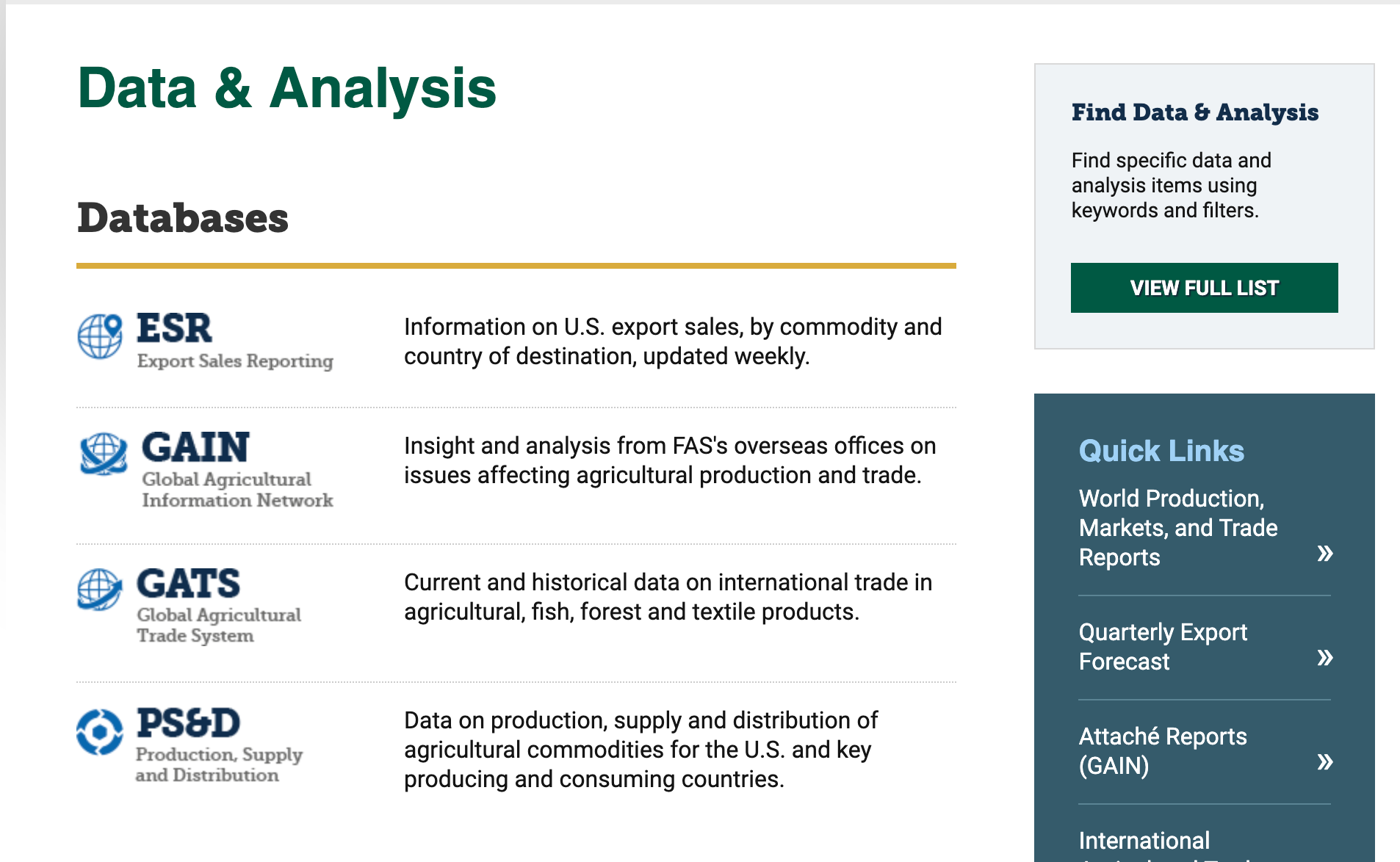 4) Click the Search option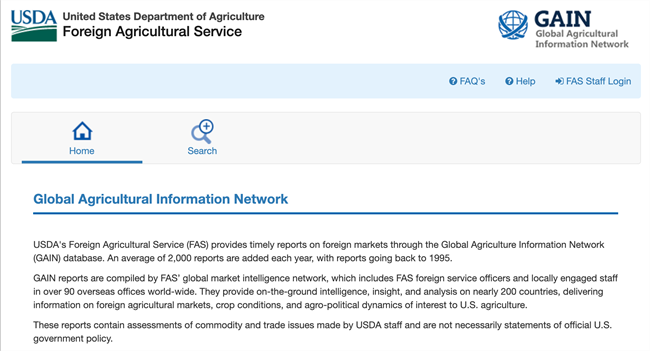 5) Perform your search by either entering the keyword, date range, categories, countries, etc.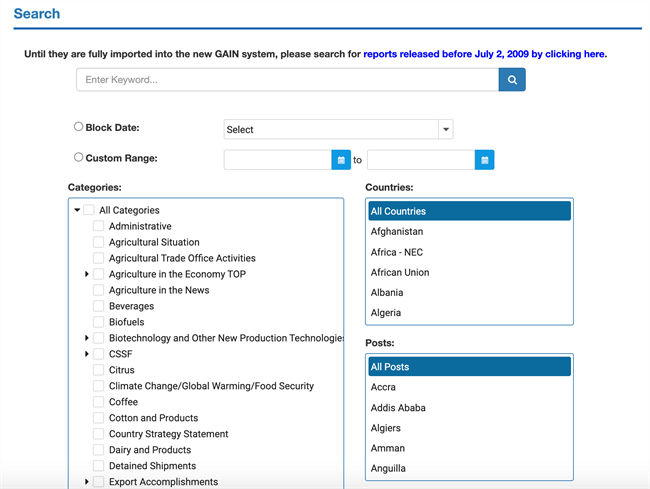 Some of the Categories that would be of special interest to U.S. suppliers are 'Export Assistance' which include reports on Exporter Guides, Retail Foods, Food Service – Hotel Restaurant Institutional, Food Processing Ingredients, and Product Briefs. As well as FAIRS reports which you can find under the 'Food and Agricultural Import Regulations and Standard Reports' tab.
Want to learn more about GAIN reports and other educational resources about exporting?
Be sure to check out Module 3 'Use Market Research for Competitive Advantage' of our Export Essentials Online educational program.
South Korea Market Briefs
FAS recently released a collection of well-designed and informative market briefs for South Korea.
Below is an example of a couple pages from the brief about Condiments & Sauces. 
You can click the images to open them to full size.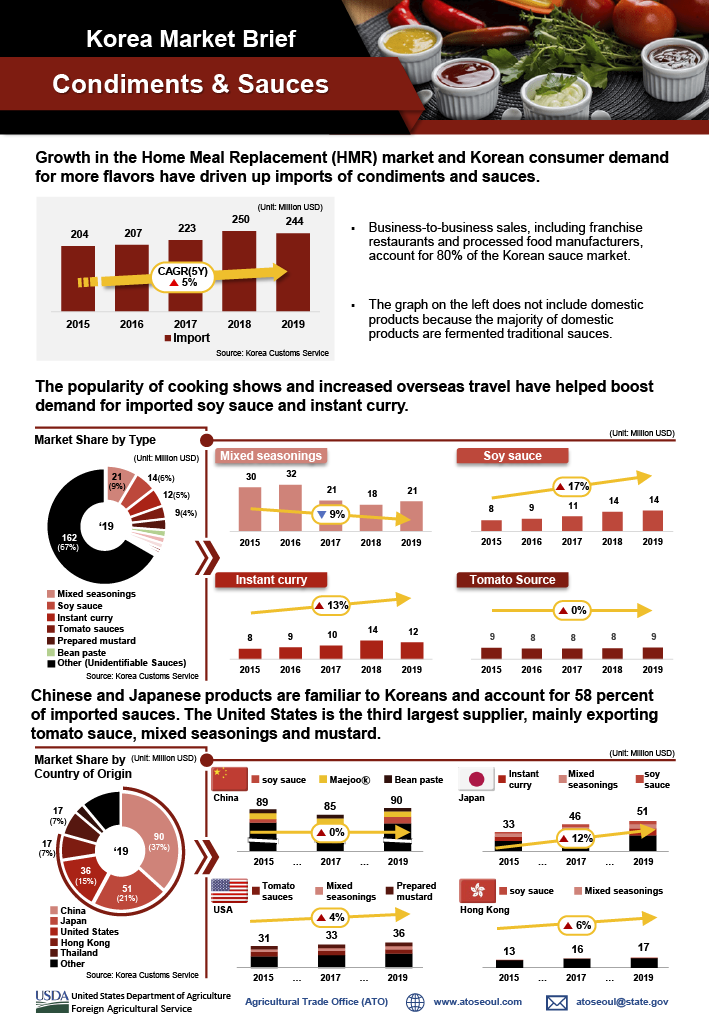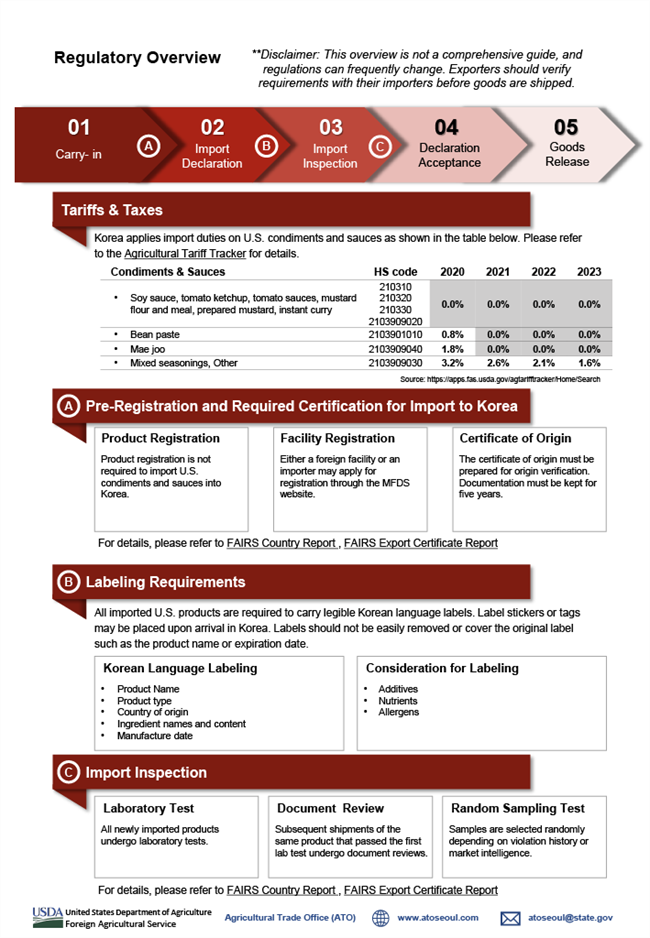 Click on the links below to open up the GAIN Report for each market brief, then scroll down the page and click on the PDF link for each brief.