by Maddie Smith, International Marketing Program Coordinator, Food Export – Northeast & Wayne Batwin, Export Advisor, Food Export – Northeast
In one of our previous blogs we introduced you to our Export Advisor Program. In this blog we want to give you an inside look at the process of working with one of our Advisors throughout the course of the Export Advisor Program.
For this case study, we will focus on a bakery out of New York that produces "free-from" baked goods including donuts, cakes, cookies, pies, muffins, breads, cake mixes, and dough. The products that this company offers cater to numerous allergies including gluten free, dairy free, rice free, sugar free, egg free/vegan, and soy free. All products are frozen and are enjoyed by thawing to room temperature.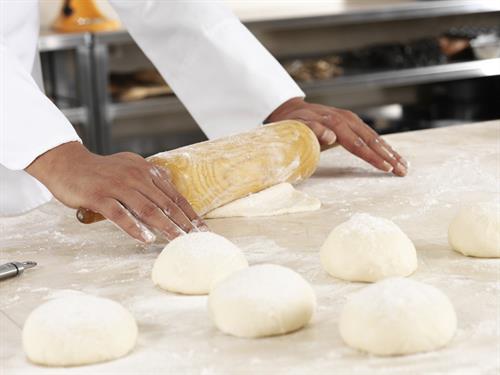 Assessment Call
The first step in the Export Advisor Program for any supplier is an initial assessment call with their advisor. During the assessment call with this New York supplier, the following details were discussed:
Domestic Distribution – This company was established in 2007 and has a production facility in upstate New York. They currently have approximately 85 full time employees and their sales exceed $8,000,000 a year.  While their products are sold in many major channels, natural and specialty are the strongest.  The company also sells to many supermarkets and wholesale clubs.  U.S. distribution is widespread, mostly through using distributors. 
Commitment of full-time employees to international sales – This company was new to exporting with some products being sold into Central and South America via their U.S. distributors.  At the time of the assessment call, there was one employee that focused approximately 65% of their time on exports but was prepared and willing to go full time as needed and with management approval.
Support from Upper Management – Advisors have found this to be a key to export success as some investments may need to be made when working in international sales including package changes, labeling changes, etc.  This company was willing to devote resources to developing in-house exporting capability. 
Export Readiness – This company was a beginner to exporting, but willing to learn. Foreign firms had already approached this company, but they had not been ready for international sales at the time. The company had not exhibited at any trade shows outside the U.S.
Flexibility on Product Modifications – Because this company has their own production facility, they were willing to adapt products and work on label modifications as needed.
Phase 1
In the first phase, the Advisor completed a global market analysis to identify high-priority international markets and highlight trends in gluten-free products. The Advisor shared the draft report with the supplier, integrating the suppliers' feedback into the recommendations.    Once the supplier had the chance to review the analysis provided, they then prioritized their efforts to export to a few high priority markets.   
As the supplier started to explore opportunities in those markets,  the Advisor provided  ongoing support as the supplier faced questions from potential international distributors and delved into understanding challenges in distribution channels.  Issues like export pricing and payment terms, exclusivity and evaluating distributors' performance were discussed.  Working with their Advisor, they were also able to identify Food Export and Foreign Agricultural Service (part of USDA) resources to do additional market research in those and other key markets.
Additionally the supplier tapped into Food Export programs like the Market Builder program to take a deeper dive into the potential for their products in the market, learning about the  distribution channels, competitors present in the market, and import laws and regulations. They also utilized the Lead Qualification service that allows an In-Market Representative to provide background information on an importer. The supplier was able to learn that one promising contact ultimately did not have the capacity to import and distribute their product in the way that they had indicated.  In this case, using this program, saved the supplier time and money from pursuing an fruitless lead.   
While working with their Advisor, the company made distribution agreements with importers in several countries including Canada, United Kingdom, and the Netherlands.  They are also in discussion with several others including Australia, Brazil, Israel, Italy, Saudi Arabia, and the U.A.E.
Phase 2
As the supplier continued with investing in their export development, their work with the Advisor has changed.  The development of their exporting skills means that they are now in discussion with several international distributors and had the need for increased employee resources towards exporting. The original part-time export staff has transitioned into a role as a full-time Export Manager and an additional staff person has been added to support international sales.  The Advisor aided staff with accessing FAS/USDA trade data and evaluating new market opportunities on their own.   
Currently, the Export Manager maintains a tracking spreadsheet to monitor distributors and developments by country and will consider developing a strategic marketing plan in the future.  Through working with the Export Advisor Program, this supplier has successfully created distributorships and has increased their knowledge on exporting and on ways to research markets that would be the best fit for them.
Ongoing Support
As the supplier continues with their export journey, they will continue to receive support from their Export Advisor and are able to utilize this process again for new target markets around the globe.