As Northeast US seafood suppliers seek to gain traction in new international markets, while also continuing to expand export relationships in existing global markets, support on the ground and market trend information are two important keys to success.
To help support suppliers in this work, Food Export–Northeast regularly refers them to the United States Department of Agriculture (USDA) and Foreign Agricultural Service (FAS) international office's market reports. These comprehensive reports, published regularly*, are an excellent resource on rapidly changing markets, providing highlights on everything from import data, to changes in regulations, market trends, and more. These general information reports can be found on the USDA/FAS website with titles like "Exporter Guide" or "Food and Agricultural Import Regulations and Standards (FAIRS)." Additionally, the USDA/FAS puts out other reports that detail:
Retail and foodservice sectors with an overview of main players and how the markets operate
Periodic sector reports on fishery products
*Please note that normal reporting has been delayed due to the pandemic but will likely start again as conditions improve.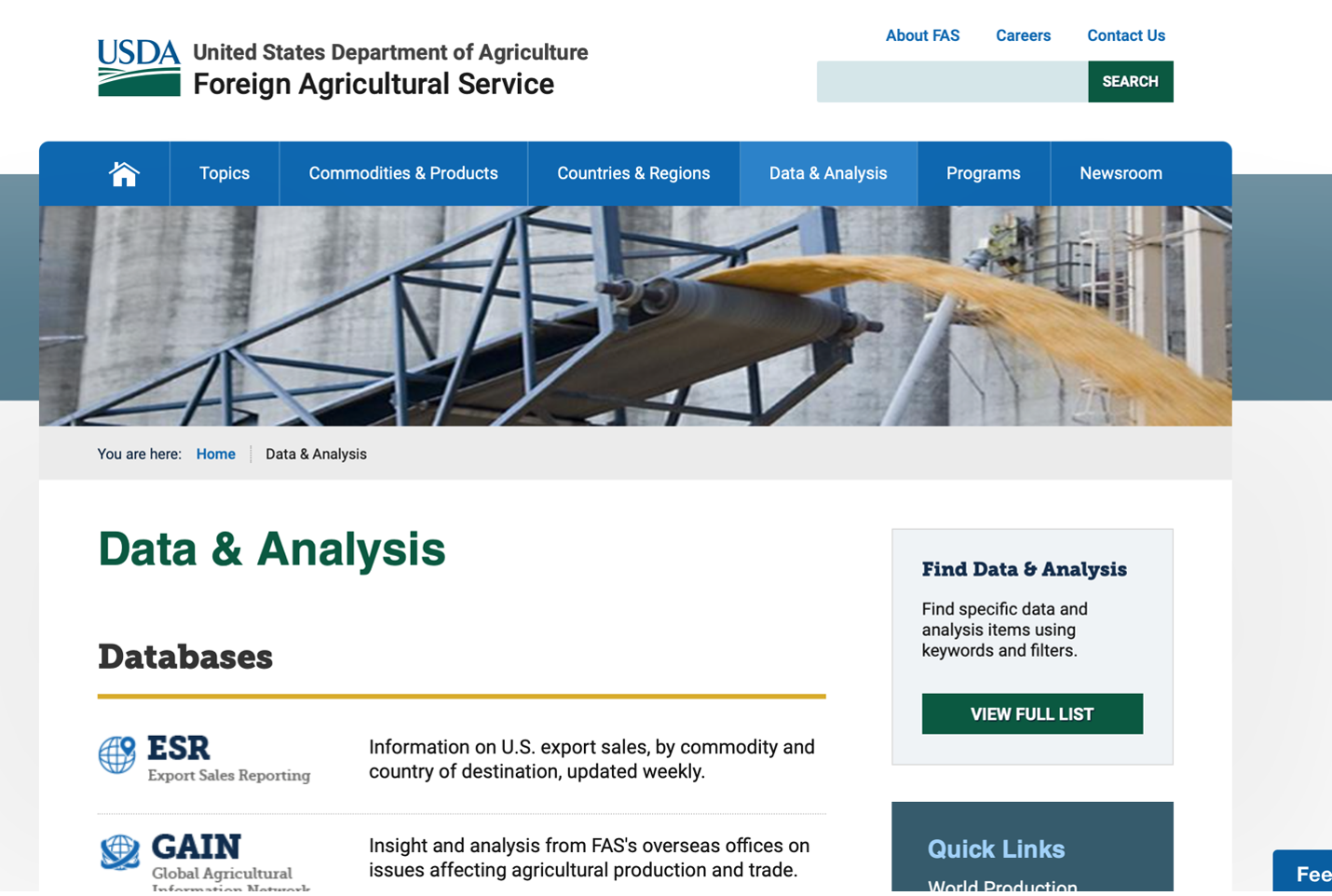 Recent reports of interest to Northeast US seafood suppliers include:
Search for reports and stay up to date on export activities in foreign countries by visiting the USDA/FAS website here. Curious about other programs Food Export–Northeast manages to support international market expansion for Northeast US seafood suppliers; visit our website.
---
About Food Export USA – Northeast 
With its extensive programs and educational offerings, Food Export USA–Northeast (Food Export–Northeast) is recognized as the preeminent expert and cost-effective resource for Northeast seafood and agricultural suppliers looking to sell their products overseas. Founded in 1973, Food Export–Northeast is a non-profit organization that works collaboratively with its 10 member states' agricultural promotion agencies from Connecticut, Delaware, Maine, Massachusetts, New Hampshire, New Jersey, New York, Pennsylvania, Rhode Island and Vermont, to facilitate trade between suppliers and worldwide importers and to promote the export of food, agricultural and seafood products from those states. Since its founding, the organization has helped Northeast seafood suppliers gain access to a broad range of export markets, supported overseas in-market educational and promotional programs and offers emerging suppliers access to funds to help grow their export business. The organization is funded through the Market Access Program (MAP), administered by the USDA's Foreign Agricultural Service.
Learn more about us and what we do for the Northeast seafood industry here.  Contact us