Traditionally, the day before the annual Seafood Buyers Mission in Boston, Food Export–Northeast has held in-person education sessions for buyers flying in from around the globe. They come with questions about various seafood species, sustainability and harvesting practices, and much more – but with travel limitations and strict rules for in-person events still in place, Food Export–Northeast was faced with the challenge: "how do we still host engaging, useful buyer education sessions in a virtual setting?"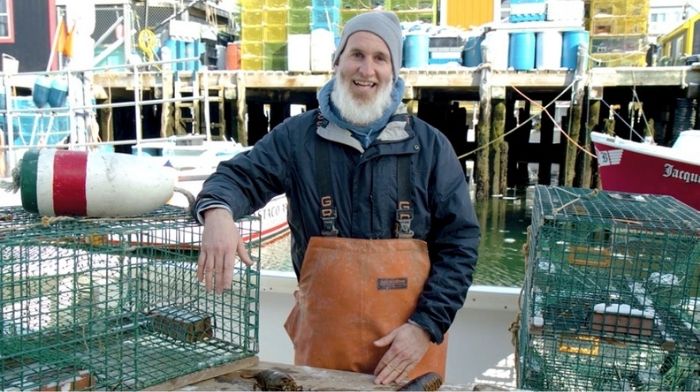 The organization has adapted its usual education sessions to instead offer on-demand videos from leading experts in Northeastern fisheries, supplemented by virtual product buyers' guides on top seafood species. Any buyers attending the virtual Seafood Buyers Mission will have access before, during and after the mission. Following the virtual event, the content will be added to a growing library of resources used by Food Export and will also be accessible to US suppliers directly to help expand international buyers' understanding of Northeast US seafood.
Buyers will be able to access digital materials including:
Educational video about harvesting American lobster: Brian Rapp, a lobster harvester and Maine Lobster Marketing Collaborative Ambassador from the coast of Maine, shows the hands-on way that American lobster is harvested and practices that the industry follows to ensure there will be enough for generations to come. Watch here.
Buyers' guides on American lobster and Jonah Crab: For buyers interested in learning more about American lobster or Jonah crab, they can do so by visiting Food Export–Northeast's comprehensive buyer's guides on both species. Check out the product guides for yourself by visiting the Food Export website.
Background on various Northeast US seafood species: Story Reed, Permitting & Statistics Program Manager for the Massachusetts Department of Marine Fisheries, is sharing his knowledge on numerous Northeast US seafood species, including monkfish, dogfish, skate, black sea bass, and squid. He explains the characteristics of each species, how and where they are harvested, and the science-based conservation methods employed to sustainably manage each resource. These products, produced from fisheries around the region, are marketed to buyers worldwide.
Eastern US Oyster Information: Bob Rheault, Executive Director for the East Coast Shellfish Growers Association, is featured in a webinar on the Eastern US Oyster. It includes general information about the species, growing methods, merroir, and sanitization protocols.
Research on Atlantic sea scallop fisheries that helped revitalize the industry: Dr. Kevin Stokesbury, Professor of Fisheries Oceanography at the University of Massachusetts Dartmouth's School for Marine Science & Technology, is sharing his groundbreaking research that revitalized the Atlantic sea scallop fishery and produced one of the biggest fishery sustainability success stories. His educational session details the species, harvesting, and handling, along with the ongoing research that monitors the resource for sustainability.
Learn more about Food Export–Northeast's work to support Northeast US seafood suppliers, please visit our website.
---
 About Food Export USA – Northeast 
With its extensive programs and educational offerings, Food Export USA–Northeast (Food Export–Northeast) is recognized as the preeminent expert and cost-effective resource for Northeast seafood and agricultural suppliers looking to sell their products overseas. Founded in 1973, Food Export–Northeast is a non-profit organization that works collaboratively with its 10 member states' agricultural promotion agencies from Connecticut, Delaware, Maine, Massachusetts, New Hampshire, New Jersey, New York, Pennsylvania, Rhode Island and Vermont, to facilitate trade between suppliers and worldwide importers and to promote the export of food, agricultural and seafood products from those states. Since its founding, the organization has helped Northeast seafood suppliers gain access to a broad range of export markets, supported overseas in-market educational and promotional programs and offers emerging suppliers access to funds to help grow their export business. The organization is funded through the Market Access Program (MAP), administered by the USDA's Foreign Agricultural Service.
Learn more about us and what we do for the Northeast seafood industry here.  Contact us.