Food Export–Northeast has numerous opportunities seafood suppliers can leverage to help support their international marketing programs. We rollout forward year programs, services, and opportunities every August. As you look ahead to 2021, it could pay to review some of these essential services. Also note there has been a big and beneficial change to the Branded Program that may help you keep export markets and stretch your marketing dollars.
Branded Program: Many suppliers use Branded Program cost-sharing to obtain reimbursement for up to 50% of their marketing or promotional dollars. This reimbursement allows seafood companies to get creative and try new promotional awareness building activities. In 2019, this program awarded 30 seafood suppliers across the Northeast US a total of $1.1 million to bolster their marketing campaigns and expand into new and emerging international markets. The funding was used for everything from website and social media production targeted to international audiences, to attending both domestic and international trade shows, creating new product packaging, and securing in-market promotional support.
Food Export–Northeast successfully petitioned the USDA to withdraw the five-year per market limitation for use of Branded funds (known as graduation). Beginning in 2021, participating companies will no longer be time-limited in using these funds to support their foreign market development and promotion efforts in any market.
Market Builder: This program is designed to help suppliers export to new countries by analyzing market opportunities, creating new buyer partnerships, and providing feedback about product marketability. The program has two components including a Market Scan that provides market research for various seafood products, and our Rep Finder service that facilitates one-on-one meetings between interested buyers and a supplier. Virtual meetings are now available through this service.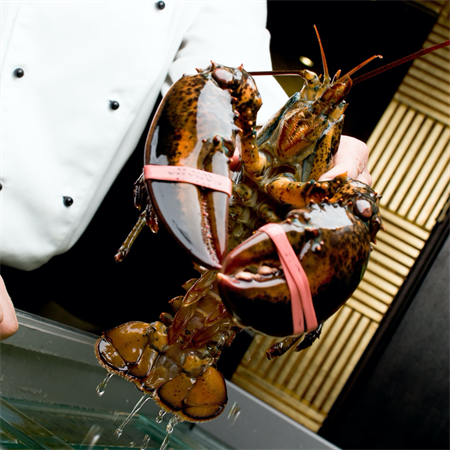 Virtual Consultations: This program allows suppliers to connect directly with any one of Food Export–Northeast's 19 In-Market Representatives to learn more about a specific market of interest and if it might be a good fit for a particular product. These sessions give suppliers unique insights and behind the scenes information about the market.
Lead Qualification: Food Export–Northeast's Lead Qualification service can help qualify leads generated through trade shows and other business activities in markets where we have an In-Market Representative.
Food Export Helpline™: The Food Export Helpline™ is a free service that connects you with a seasoned professional who provides customized counsel on everything from shipping logistics to certification compliance.
Trade Missions

: Suppliers interested in traveling to obtain firsthand market knowledge and to meet with seafood buyers in person can take advantage of Food Export–Northeast's various trade missions. Our In-Market Representatives customize a meeting schedule to fit supplier needs and business interests, ensuring that every minute of your trip is effectively used to identify and harness new sales opportunities.
Please note that some trade missions and trade events are currently being conducted virtually. 
Want to learn how Food Export­–Northeast can support your seafood business and garner overseas exposure for your product? Get in touch or visit the Food Export–Northeast website.
---
About Food Export USA – Northeast 
With its extensive programs and educational offerings, Food Export USA–Northeast (Food Export–Northeast) is recognized as the preeminent expert and cost-effective resource for Northeast seafood and agricultural suppliers looking to sell their products overseas. Founded in 1973, Food Export–Northeast is a non-profit organization that works collaboratively with its 10 member states' agricultural promotion agencies from Connecticut, Delaware, Maine, Massachusetts, New Hampshire, New Jersey, New York, Pennsylvania, Rhode Island and Vermont, to facilitate trade between suppliers and worldwide importers and to promote the export of food, agricultural and seafood products from those states. Since its founding, the organization has helped Northeast seafood suppliers gain access to a broad range of export markets, supported overseas in-market educational and promotional programs and offers emerging suppliers access to funds to help grow their export business. The organization is funded through the Market Access Program (MAP), administered by the USDA's Foreign Agricultural Service.
Learn more about us and what we do for the Northeast seafood industry here.  Contact us.