As Chinese interest in Northeast US seafood grows and prices remain affordable for consumers, Food Export–Northeast's In-Market Representative for China and Hong Kong, Roger Zhang of SMH International, has come up with a number of innovative ways to promote these seafood products. The newest promotion is a cookbook that highlights ways to cook American Lobster with a traditional Chinese spin. Read on to learn about Roger's recommendations for effective seafood marketing in Asian markets.
Q: Tell us a little bit about yourself. How long have you been in your role as an In-Market Representative for Food Export–Northeast? What is your seafood background?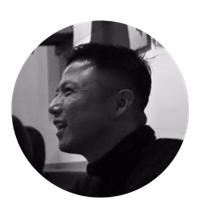 A: My name is Roger Zhang and I have served as China's In-Market Representative for Food Export–Northeast for the past 15 years. I've also represented the Alaska Seafood Marketing Institute for the China market since 1997, totaling 23 years in the seafood industry. During this time, I have developed strong international seafood connections in China, as well as relationships with personnel operating in smaller, domestic markets. It's been a great honor for me to introduce high-quality US seafood to Chinese consumers.
Q: What US seafood products are most in demand for China? What seafood are you trying to promote most?
A: Seafood consumption throughout China has continued growing for the past 20 years, driving demand for a range of seafood, including everything from lower-price point products like basa and tilapia fish, to premium, high-end species like sea cucumber and American lobster. Of the various Northeast US seafood species, lobster has gained tremendous awareness among consumers. Its sweet and succulent meat has reinforced its popularity. Scallops have also been in high demand. The fact that these products are from the US heightens Chinese perception of the seafood being high quality and abiding by premier safety standards.
Due to the large processing industry in China, US seafood products suited for processing are welcomed, destined for eventual re-export and domestic consumption. Additionally, products that provide convenience, such as boneless forms, ready-to-eat, and individual serving portions are growing in popularity in large coastal cities.
Q: What seafood trends do you see emerging?
A: Economic prosperity and better living standards have fueled growth for China's seafood market, further boosting demand for healthy, high-protein seafood products. As pollution problems in China become more serious, Chinese consumers are even more concerned about food safety issues – this is why imported seafood is favored by the Chinese.
In the past, people could only purchase seafood at aquatic markets. However, things are quite different in modern China today – seafood products are available at supermarkets, fresh produce stores, and online platforms. The Chinese seafood market and demand have grown. Consumer product awareness has been driven by the internet, with social media having the highest degree of influence. Online consumption communities and opinion sharing have grown significantly, helping to shape overall product impressions.  
Q: Why focus on lobster and not on other Northeast US seafood products?
A: China's economic boom has put money in the pockets of the growing middle class, which has developed an appetite for the finer things. Lobster was once considered a food only for the wealthiest and was widely coveted by outsiders. Today, it is in high demand because it's become a more affordable meal option. 
In 2010, China represented about 1% of American lobster exports by value. Six years later, that figure grew to 15%, maintaining stability for the following years. In the first six months of 2018, China became the biggest American lobster importer. During that period, American lobster exports rose to $128.5 million in China, an increase of 169%.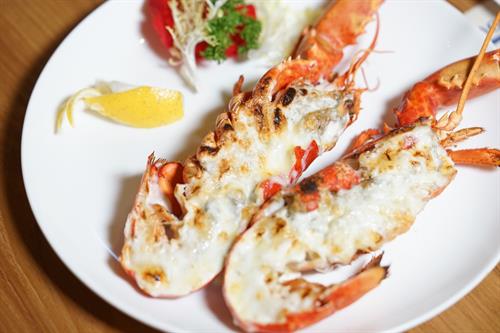 The color red plays an important role in Chinese culture, a symbol of prosperity, and also making it a feature dish for any meal. Lobster is an excellent source of lean protein, low in fat and calories. The product is seen more and more on Chinese dining tables. However, according to feedback from consumers and traders, many people don't know how to cook lobster properly at home. The cookbook, featuring a variety of lobster recipes, will provide both guidance and inspiration. As the growing middle class pays greater attention to eating more seafood, this book will be an effective means of promoting American lobster and other seafoods from the Northeast US region.
Q: What do you hope to accomplish by creating and distributing this cookbook?
A: The cookbook will show Chinese consumers that American lobsters are easy to prepare and pair well with Chinese flavors and culture. The excited energy behind American lobster promotions will make it a highly desirable product, letting the Chinese know that some of the best lobsters come from the Northeast US. This will drive interest from the masses and encourage hands-on experience in cooking lobster and other shellfish from this region, building brand awareness and showcasing an exciting culinary venture.
Q: Who did you work with to create the lobster recipes?
A: I worked with our marketing team to partner with a celebrity chef and develop an array of recipes. When a mockup of the cookbook was completed, family members of the marketing team tried preparing the recipes in their home and provided valuable feedback about their experience – this helped shape the final product. In the end, after four rounds of edits, we produced the cookbook. It was truly a team effort.

Q: How will the cookbook be distributed/used?
A: The 7,000 copies of this book will be promoted through social media by using influencers and the media. It is estimated that the cookbook will receive 100 million impressions across the China market, as well as with many consumers in Singapore and Taiwan. We are also exploring a partnership with China's largest instant messaging service, WeChat, China's version of Twitter, Weibo, and other, newer social media platforms like Tik Tok which feature short videos. It will also be distributed to traders and chefs at trader seminars, chef seminars, and chef competitions in Mainland China and Hong Kong. Consumers will receive a cookbook with their online shopping order and during in-store promotions. Additionally, the recipe book will be used in Taiwan and Singapore where Chinese cuisine is popular. I'm excited that locals in those countries will have the opportunity to learn more about Northeast US seafood.
Q: What other innovative strategies are you implementing to effectively market Northeast US seafood?
A: China is a huge market and we are excited to continue supporting a range of activities to better promote Northeast US seafood across the region. We are working to further develop an online strategy and leverage social media. According to the National Bureau of Statistics of China, in 2019, China's online retail sales reached 10,632.4 billion yuan or US $1,552 billion, an increase of 16.5% over the previous year. New shopping holidays, such as June 18th (JD.com's founding date) and Double 11 also contribute to an online buying preference, which has led to 50-70% of sales going online in major cities.
Additionally, importers and distributors who supply Northeast US seafood to hotels, restaurants, and large chain retailers will be a specific focus. With huge support from Food Export–Northeast, a range of promotions targeting these groups (e.g., trade gatherings, trade shows, chef seminars, and in-store promotions) will raise overall understanding and brand awareness of Northeast US seafood.
Q: Do you have any recommendations for suppliers wanting to stand out in China?
A: It's important for suppliers to continue communicating core values of quality and sustainability that resonate with Chinese consumers. Northeast US seafood cannot be replicated, and this messaging should be reinforced to help it stand out during the trade war. Suppliers should also not overlook the importance that relationships are very crucial for business in China. In order to establish long-term relationships with domestic traders, SMH International is making a greater effort to develop and maintain communication with buyers to better understand their needs, collect trade leads, and more. Through effective communication, SMH International is sure that both awareness and sales of Northeast US seafood will increase.
For more information about how Food Export–Northeast In-Market Representatives can help you promote your products, please visit www.foodexport.org.
---
About Food Export USA – Northeast 
With its extensive programs and educational offerings, Food Export USA–Northeast (Food Export–Northeast) is recognized as the preeminent expert and cost-effective resource for Northeast seafood and agricultural suppliers looking to sell their products overseas. Founded in 1973, Food Export–Northeast is a non-profit organization that works collaboratively with its 10 member states' agricultural promotion agencies from Connecticut, Delaware, Maine, Massachusetts, New Hampshire, New Jersey, New York, Pennsylvania, Rhode Island and Vermont, to facilitate trade between suppliers and worldwide importers and to promote the export of food, agricultural and seafood products from those states. Since its founding, the organization has helped Northeast seafood suppliers gain access to a broad range of export markets, supported overseas in-market educational and promotional programs and offers emerging suppliers access to funds to help grow their export business. The organization is funded through the Market Access Program (MAP), administered by the USDA's Foreign Agricultural Service.
Learn more about us and what we do for the Northeast seafood industry here.  Contact us.