Food Export–Northeast will host its annual Seafood Buyer's Mission as a virtual event between September 21 and 24, 2020. The event framework will remain largely the same as in past years, with a focus on connecting global buyers with Northeast US seafood suppliers. One-on-one meetings will be scheduled to help suppliers build relationships and explore new export opportunities. With many of the world's seafood trade shows canceled in 2020 because of COVID-19, Food Export-Northeast's virtual event will serve as one of the first opportunities for the region's buyers to meet "face-to-face" with suppliers in over a year.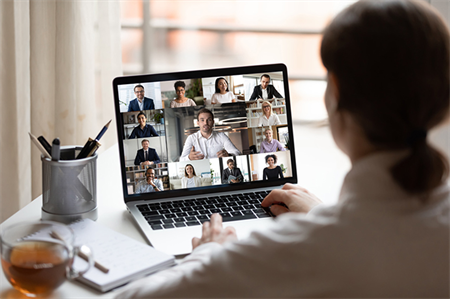 Preparing for the Virtual Seafood Buyer's Mission
Participating buyers have been selected and vetted by our network of In-Market Representatives for their purchasing interest in specific northeast fish and shellfish products. Food Export–Northeast has 21 buyers attending from the following countries:
Cambodia
China
Germany
Hong Kong
Malaysia
Philippines
Saudi Arabia
Singapore
South Korea
Spain
Taiwan
Thailand
United Arab Emirates
Vietnam
To help inform scheduling needs and requests, suppliers will be provided with buyer profiles that detail market, seafood product interests, and more. Suppliers will have the chance to rank buyers based on their profiles and Food Export–Northeast will consult these rankings in order to honor the interests of suppliers as the meeting schedule is developed. Two weeks prior to the event, Food Export–Northeast will provide a formal schedule with six blocks of time set aside for meetings between suppliers and buyers. This format will ensure that everyone's time is optimized over the course of the four days. Time differences have been taken into consideration – for example, Northeast US suppliers will meet with buyers from Europe and the Middle East in the morning, and meetings with Asian buyers will be hosted in the evening.
Food Export–Northeast is asking suppliers to provide their promotional materials in advance of scheduled meetings to share with buyers. Additionally, Food Export–Northeast will provide suppliers with a tip sheet for best practices in virtual meetings. Food Export–Northeast will prepare buyers on the region's major seafood species ahead of the virtual mission.
Support During the Virtual Seafood Buyer's Mission
Food Export–Northeast will be available during the event to support suppliers and buyers in their interactions. Over the course of the three days, Food Export–Northeast seafood experts will join meetings briefly to make sure they are moving forward as planned.
"We hope this event will be a valuable opportunity for suppliers to reconnect and/or meet with interested seafood buyers to grow their business without the need for travel." – Colleen Coyne, Seafood Program Coordinator for Food Export– Northeast.
To learn more about the Seafood Buyer's Mission or sign up to attend this year's virtual event, visit our website.
---
About Food Export USA – Northeast 
With its extensive programs and educational offerings, Food Export USA–Northeast (Food Export–Northeast) is recognized as the preeminent expert and cost-effective resource for Northeast seafood and agricultural suppliers looking to sell their products overseas. Founded in 1973, Food Export–Northeast is a non-profit organization that works collaboratively with its 10 member states' agricultural promotion agencies from Connecticut, Delaware, Maine, Massachusetts, New Hampshire, New Jersey, New York, Pennsylvania, Rhode Island and Vermont, to facilitate trade between suppliers and worldwide importers and to promote the export of food, agricultural and seafood products from those states. Since its founding, the organization has helped Northeast seafood suppliers gain access to a broad range of export markets, supported overseas in-market educational and promotional programs and offers emerging suppliers access to funds to help grow their export business. The organization is funded through the Market Access Program (MAP), administered by the USDA's Foreign Agricultural Service.
Learn more about us and what we do for the Northeast seafood industry here.  Contact us.