To help build awareness for American lobster products in overseas markets, Food Export–Northeast has developed an online interactive go-to resource for international seafood buyers. This online buyer's guide provides comprehensive information about American lobster products and outlines their value, versatility, and convenience for the international foodservice market. Buyers will learn about Northeast US processing techniques that extend shelf life and provide consistent quality, and how this sought-after seafood delicacy is sustainably harvested.
The comprehensive buyer's guide features:
An interactive website with an overview of Food Export-Northeast. Multiple species pages are planned with the first being American Lobster products. It's a one-stop-shop resource for buyers and easy to share.
Each species page hosts:
A downloadable PDF detailing the history of and superior value of the species, how it's harvested, nutrition and processing and product information.
Short videos: The American Lobster products page features several short videos with leading sustainable seafood expert, chef, and author Barton Seaver. He passionately and skillfully discusses the value of American lobster products and the sustainability of the fishery.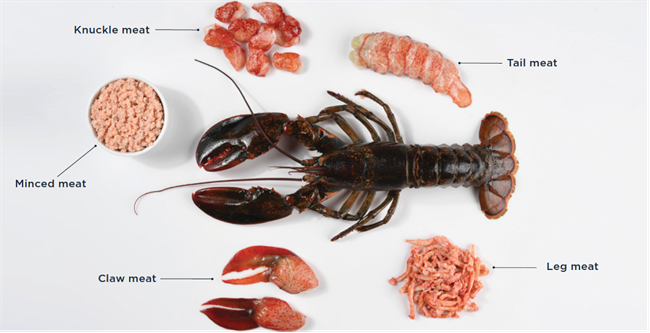 Ongoing Updates to Be Made to Product Buyer's Guide
Food Export–Northeast plans to add more video content to the American Lobster products buyer's guide. It will be a tutorial style video with Chef Barton Seaver detailing American lobster product formats and their usage so that overseas buyers have a clear vision of the different product formats and their applications. We'll let you know when that video has been added since we know it will be extremely valuable to buyers. Videos will be available in multiple languages.
Over the next few months, this online resource will be expanded to include a comprehensive toolkit for live lobster and Jonah crab and Food Export-Northeast plans to add oysters in 2021. We encourage you to explore the online resource and hope you will share this tool with your buyers. You can view the toolkit here.
Curious how Food Export–Northeast can help you promote your American lobster product overseas? Visit our website to learn more about our promotional opportunities and marketing activities.
---
About Food Export USA – Northeast 
With its extensive programs and educational offerings, Food Export USA–Northeast (Food Export–Northeast) is recognized as the preeminent expert and cost-effective resource for Northeast seafood and agricultural suppliers looking to sell their products overseas. Founded in 1973, Food Export–Northeast is a non-profit organization that works collaboratively with its 10 member states' agricultural promotion agencies from Connecticut, Delaware, Maine, Massachusetts, New Hampshire, New Jersey, New York, Pennsylvania, Rhode Island and Vermont, to facilitate trade between suppliers and worldwide importers and to promote the export of food, agricultural and seafood products from those states. Since its founding, the organization has helped Northeast seafood suppliers gain access to a broad range of export markets, supported overseas in-market educational and promotional programs and offers emerging suppliers access to funds to help grow their export business. The organization is funded through the Market Access Program (MAP), administered by the USDA's Foreign Agricultural Service.
Learn more about us and what we do for the Northeast seafood industry here.  Contact us.