Food Export–Northeast continues its efforts to acquaint buyers with the diversity of American lobster and Jonah crab products available for global tables. Though the impact of the pandemic continues to limit travel and trade gatherings, its In-Market Representative network is conducting online seminars for buyers, such as a recent seminar covering four Southeast Asian markets.
In July, Food Export–Northeast's In-Market Representative for Southeast Asia, Lieu Marketing hosted a one-hour webinar on American lobster products and Jonah crab featuring Food Export's seafood specialists Colleen Coyne and Emily Lane. The webinar was promoted to seafood importers in Malaysia, the Philippines, Singapore, and Thailand to further educate on two seafood products that have increased availability within the region due to the growth in processing and offer value and convenience to chefs. Each of the 32 registered webinar participants received advance links to Food Export–Northeast's American Lobster toolkit and Jonah Crab toolkit. Additionally, each participant was encouraged to bring questions for Food Export's seafood experts.   
American Lobster and Jonah Crab Webinar Overview
The presentation featured:
Introductions by Thomas Wee, Regional Director at Lieu Marketing Associates Pte Ltd.
A Northeast Seafood Program overview presentation by Colleen Coyne
American Lobster and Jonah Crab overview presentations by Emily Lane that included chef preparation videos featuring Barton Seaver, a well-respected seafood chef and author
A 15-minute Q&A session with Colleen and Emily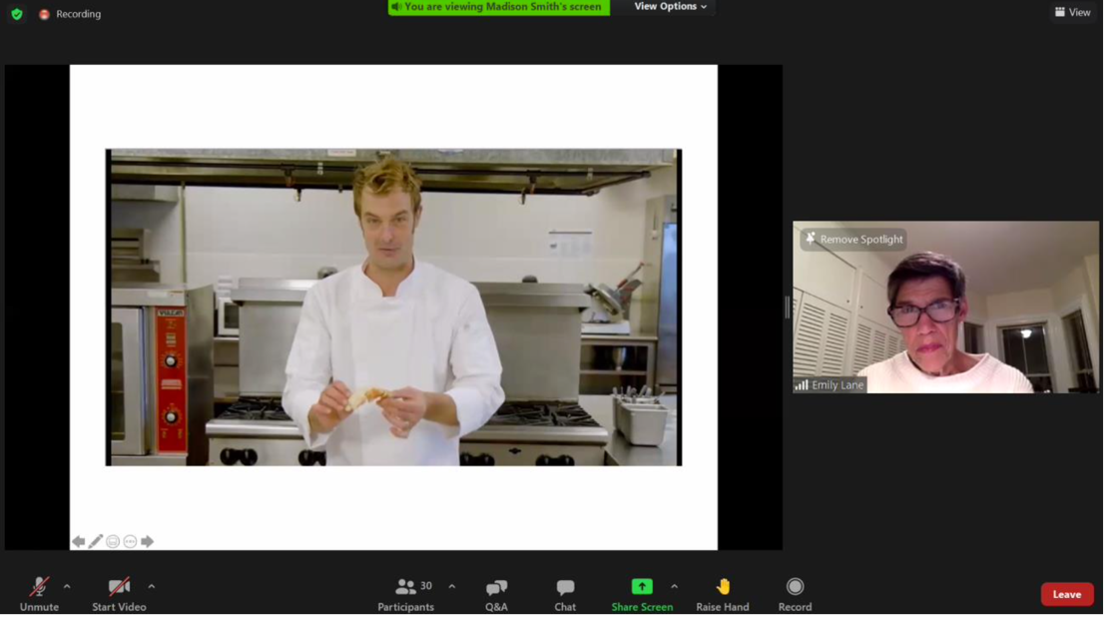 Following the virtual event, which was also recorded for those who could not attend in real time, buyers were asked about their interest in these products.
65% considered the information new and useful to them
A few buyers indicated they were interested in importing American Lobster, specifically lobster tails, and Jonah Crab
The audience was most interested in learning about seafood trends, usage applications, and importing process to their home country
Malaysian attendees were curious if processed American Lobster and Jonah Crab are Halal certified
Since the webinar concluded, Food Export–Northeast's In-Market Representative has followed up with the buyers who attended. As a result, three new trade leads for these products have been shared with seafood suppliers in the region. Additionally, the webinar was covered in Cuisine and Wine Asia. The goal for future online events like this one is to remain connected with the global seafood trade and increase awareness of the availability of these high-quality seafood products coming from the northeast US shores.
To learn more about these webinars and other Food Export–Northeast programs, get in touch or visit our website.
______________________________________________________________________
About Food Export USA – Northeast 
With its extensive programs and educational offerings, Food Export USA–Northeast (Food Export–Northeast) is recognized as the preeminent expert and cost-effective resource for Northeast seafood and agricultural suppliers looking to sell their products overseas. Founded in 1973, Food Export–Northeast is a non-profit organization that works collaboratively with its 10 member states' agricultural promotion agencies from Connecticut, Delaware, Maine, Massachusetts, New Hampshire, New Jersey, New York, Pennsylvania, Rhode Island and Vermont, to facilitate trade between suppliers and worldwide importers and to promote the export of food, agricultural and seafood products from those states. Since its founding, the organization has helped Northeast seafood suppliers gain access to a broad range of export markets, supported overseas in-market educational and promotional programs and offers emerging suppliers access to funds to help grow their export business. The organization is funded through the Market Access Program (MAP), administered by the USDA's Foreign Agricultural Service.
Learn more about us and what we do for the Northeast seafood industry here.  Contact us.