With most of our 2020 events taking a turn for the virtual due to the ongoing circumstances of COVID-19 we thought it might be helpful to give some updated information on preparing for virtual meetings with foreign buyers! With virtual meetings it is more important than ever to make sure that you are prepared, even more prepared than you would be for any normal in-person meeting.
Below are a few helpful things to remember when preparing for any upcoming virtual event where you will be meeting with foreign buyers.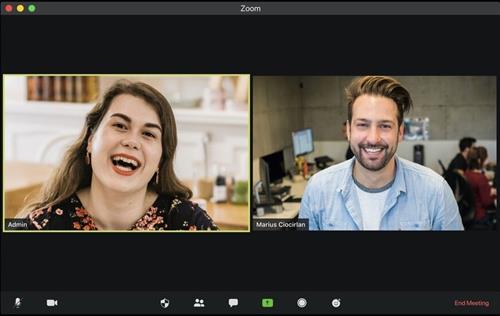 We reached out to Food Export Helpline™ Counselor Dennis Lynch asking what specific advice he would give to suppliers who are having virtual meetings with suppliers.  You'll see his advice throughout this blog in red. 

RESEARCH
Before any meetings with foreign buyers whether they are in person or virtual you should make sure to review our How to Prepare for Meetings with Foreign Buyers educational webinar.  This webinar goes over in detail many of the market research items you should take care of before you meet with foreign buyers.   
Need more help preparing for your meetings?  You can always sign up for the Food Export Helpline™ and get personalized advice unique for your company.
---
You still need to make all the export readiness preparations. Get some market research in your segment in the market(s)
Check the export data

Classify your products for export

Check the duties and taxes

If available qualify your product to any Free Trade Agreement in effect with their country.

Weigh and measure your freight in the metric system and have pallet pricing at least at origin to reference
You also should take advantage of any advance time to study the buyer's companies more as well as their market. Read about them online, check their website, read relevant FAS GAIN reports, etc.

---

TECHNOLOGY
Make sure you are familiar with the technology and online platforms you are using before your scheduled meeting. Test out the technology by meeting with a friend or colleague online beforehand to get familiarized with everything.
Many meetings are held on Zoom or a similar video conferencing system.  There are many guides online that you can find for some best practices for Zoom Meetings, here is a good one to start with.
---
Make sure you have plenty of information with you as well as products in the virtual meeting and prepare well in advance to make the best presentation of yourself and company.
If on camera make sure you are well groomed

Well-lit and not too close to the lens

Back up enough so they can see the products on your table, just like in person
Many may feel this method is "easy" but to be successful it requires more preparation and work and not less. You cannot get a "do over" on a first impression! 
---
Here are a few other suggestions to keep in mind when setting up your technology:
Consider using a branded virtual background
Consider wearing a nametag, or putting your name somewhere visible
If you plan to share your screen at anytime to show nutrition labels, packaging, etc make sure to test that out with a colleague beforehand so you know how to do it easily

CONTACT BUYERS AHEAD OF TIME
For most events you should receive contact info for buyers prior to your meeting taking place. 
Use it.
Contact the buyers before your scheduled meeting so they are familiar with you and your products and the discussion can progress along faster.  Introduce yourself, share a link to your website and give other basic information.  This way you can use the limited time you have on the call to be productive building a relationship.
---
Reach out to them in advance and try to begin a dialogue.
Face to face meetings can be difficult enough with all that goes on in the room and the limited amount of time, so whatever you can prepare and provide in advance as well as address or answer is a good investment.

---

SHOW SAMPLES
One major difference between meeting a buyer in person and meeting them virtually is that they are unable to taste your samples during the meeting.  Make sure you have some on hand that you will be able to show directly to the camera during the meeting, so they can see the packaging.


TAKE NOTES & FOLLOW UP
Buyers have lots of meetings with a lot of different suppliers.  Make sure you do everything you can to make you and your company stand out. That includes following up.
---
Suppliers are encouraged to take detailed notes of the conversation and send a report to the buyer after so they can remember which conversation was had with which supplier. This can help the supplier stand out and be remembered and offer something tangible from a virtual event.

---

AFTER THE MEETING
Once the meeting is over your work is not done! There are still steps you can take to make sure you stand out to the suppliers and set yourself up for success.
Sign up for the Food Export Helpline™ . If you didn't take advantage of this program before your scheduled meetings make sure to do it now.  Our experienced Helpline Counselor Dennis Lynch can guide you through best practices when it comes to following up with different buyers around the world. He can also give you guidance on how to send sample shipments, final pricing, etc.
We all know first-hand that diving into the world of virtual meetings is challenging. These 6 tips are a great way to get you started. As we all become more familiar and experienced in the world of virtual meetings we hope to share more information and tips with you.