For the second year in a row, Food Export–Northeast exhibited at the Taiwan International Fisheries & Seafood Show in Taipei to increase the awareness of Northeast US seafood in the market. While the early December 2020 edition of the show was not as well-attended as in 2019 due to the pandemic, Food Export–Northeast's Taiwan In-Market Representative Steven Chu and his team were able to use the show to support their outreach to key importers and educate them about American lobster and Jonah crab products available from the Northeast.   
The Proof is in the Tasting
In preparation for the show, Steven Chu invited seafood importers individually for product demonstrations the Food Export–Northeast booth. With the pre-show training and support provided by Emily Lane, Steven Chu's team was able to educate seven Taiwanese importers on American lobster and Jonah crab, showing them the products in various formats and providing cooked samples for them to taste and try. After the show, he followed up with the buyers to learn more about their preferences, buying requirements, and perceptions so he could send additional samples, if needed.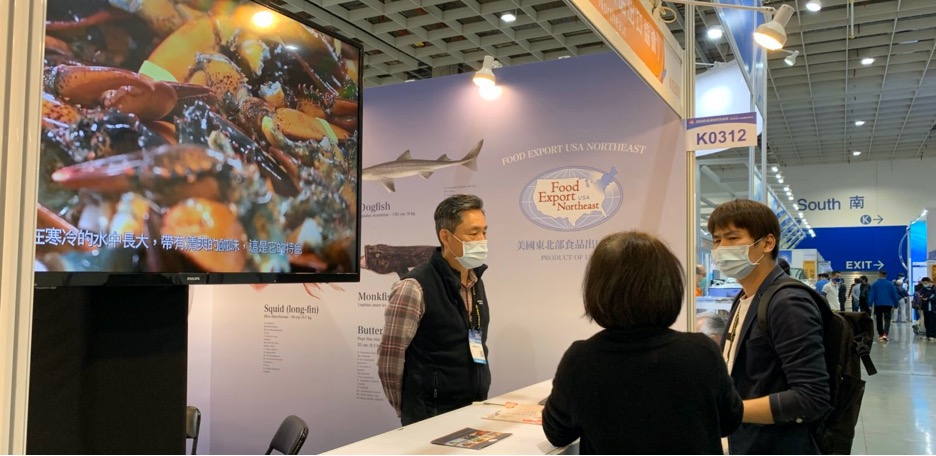 Buyers indicated that both American lobster and Jonah crab are high quality, versatile products with an appealing taste and mouthfeel for Taiwan consumers. In particular, frozen processed American Lobster products were popular with buyers and a few noted they were excited to explore its product potential. As a result, Steven's team submitted seven trade leads for the specific products of interest through Food Export–Northeast's trade lead system, reaching many Northeast suppliers.
Seafood & Meat Restaurant (Ocean Fresh) Live American Lobster Restaurant Promotion
Steven also spent the last two months of 2020 working with a local seafood importer to feature live American lobster on his restaurant's menu. The goal of the promotion, which featured a lobster menu promotion, was to stimulate sales of Northeast US seafood, showcase the fresh taste of the product, and generate news coverage and social media attention. The restaurant promotion ran from November 18 through December 24, 2020. To enhance the customer experience, the restaurant also provided customers with a lobster bib so they could get a feel for American-style seafood fine dining.
The event received ample attention from social media influencers. Multiple online news articles and blog posts resulted in thousands of views and shares. Since the promotion, American lobster sales have increased by 30% and the restaurant's dining reservations have seen a boost.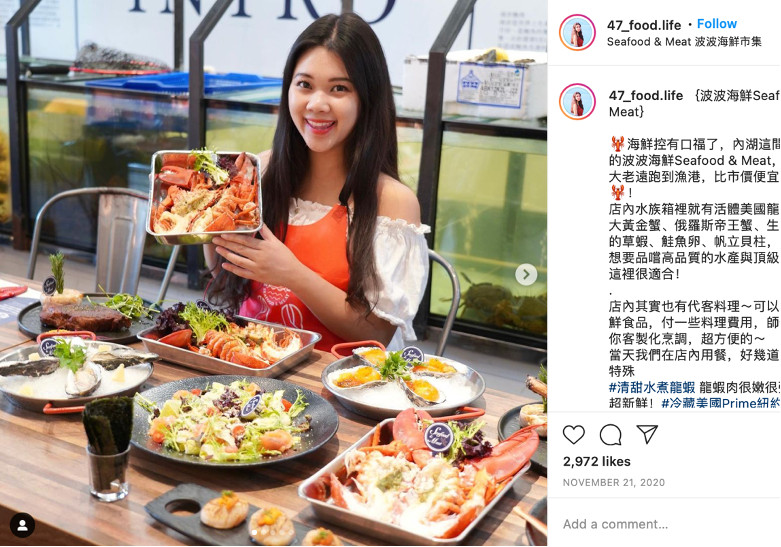 Visit our website to learn more about our promotional opportunities and marketing activities.
---
About Food Export USA – Northeast 
With its extensive programs and educational offerings, Food Export USA–Northeast (Food Export–Northeast) is recognized as the preeminent expert and cost-effective resource for Northeast seafood and agricultural suppliers looking to sell their products overseas. Founded in 1973, Food Export–Northeast is a non-profit organization that works collaboratively with its 10 member states' agricultural promotion agencies from Connecticut, Delaware, Maine, Massachusetts, New Hampshire, New Jersey, New York, Pennsylvania, Rhode Island and Vermont, to facilitate trade between suppliers and worldwide importers and to promote the export of food, agricultural and seafood products from those states. Since its founding, the organization has helped Northeast seafood suppliers gain access to a broad range of export markets, supported overseas in-market educational and promotional programs and offers emerging suppliers access to funds to help grow their export business. The organization is funded through the Market Access Program (MAP), administered by the USDA's Foreign Agricultural Service.
Learn more about us and what we do for the Northeast seafood industry here.  Contact us.