With international travel and in-person gatherings still limited, Food Export–Northeast hosted its 2021 Seafood Buyers Mission online in late March using the Pathable platform. The four-day event, traditionally hosted in-person to coincide with the Seafood Expo North America trade show in Boston, was attended by 14 Northeast US seafood suppliers and 16 international buyers.
Suppliers held meetings with buyers from Bulgaria, China, El Salvador, France, Hong Kong, the Netherlands, Portugal, South Korea, Spain, Taiwan, United Arab Emirates, Vietnam, and, for the first time ever, Australia. Despite the challenge of scheduling across multiple time zones, Food Export–Northeast hosted 126 successful meetings between buyers and seafood suppliers to further new seafood export relationships.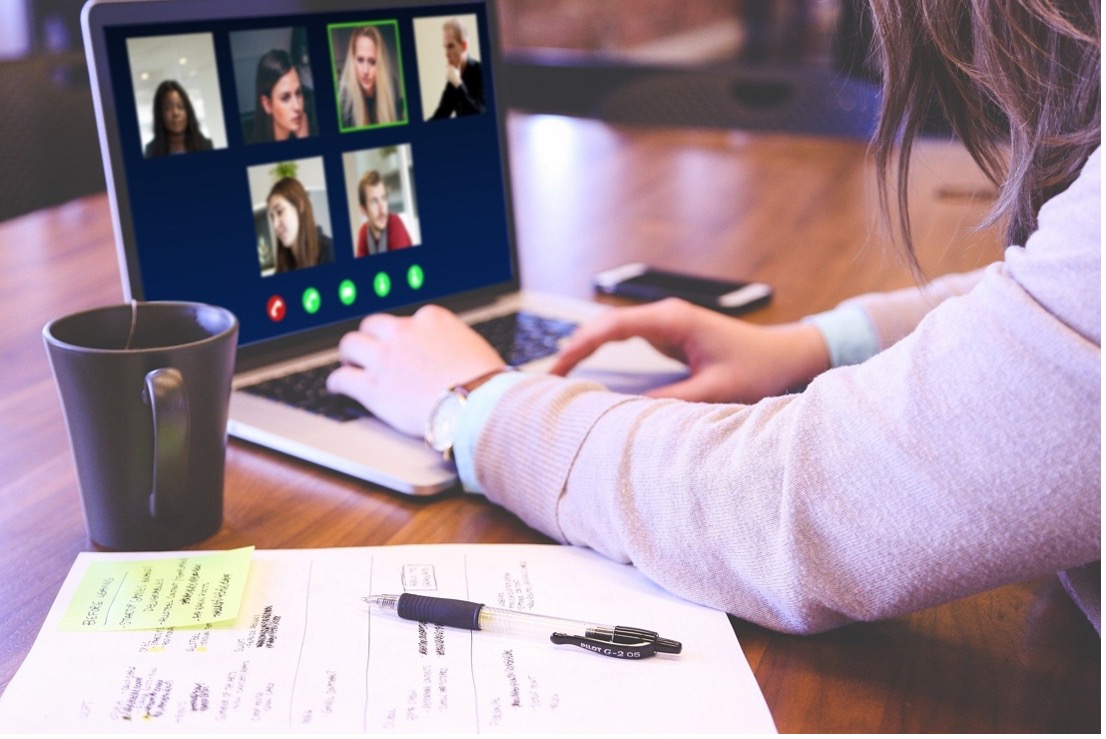 Using Pathable, suppliers created virtual "booths" for buyers to visit–these booths served as a way to learn more about each participating US seafood company and the products they offer. Buyers expressed a significant interest in American lobster products (both frozen and live), monkfish, sea scallops, Jonah crab, and oysters. A hot topic with European buyers was the unique flavor profile of Northeast US oysters and the potential for sales partnerships once the ban on trade of molluscan shellfish between the United States and the European Union is lifted.
"While we're looking forward to hosting future missions in person, the Food Export–Northeast team is pleased with how our second virtual Seafood Buyers Mission went and felt it was very collaborative. We had new interest from buyers in countries, like Australia, that had never attended before. This new engagement was exciting to see. Overall, the estimated potential revenue from the mission for participating suppliers could be as high as $3,220,000. Right now, sales stand at $2,860,000. We're excited to see what comes next for participating suppliers," said Andrew Haught, International Marketing Program Manager for Food Export–Northeast
Buyers were also able to take advantage of on-demand educational webinars developed by Food Export-Northeast featuring a variety of Northeastern fisheries experts as well as a virtual product buyers' guides on top seafood species. Buyers received advance access to these materials and will continue to have access beyond the event. Additionally, this educational content has been added to a growing library of resources used by Food Export–Northeast's In-Market Representatives to help further the understanding of Northeast US seafood species across the globe. Learn more about these resources by visiting our recent blog post.
Learn more about Food Export–Northeast's work to support Northeast US seafood suppliers, please visit our website.
---
 About Food Export USA – Northeast 
With its extensive programs and educational offerings, Food Export USA–Northeast (Food Export–Northeast) is recognized as the preeminent expert and cost-effective resource for Northeast seafood and agricultural suppliers looking to sell their products overseas. Founded in 1973, Food Export–Northeast is a non-profit organization that works collaboratively with its 10 member states' agricultural promotion agencies from Connecticut, Delaware, Maine, Massachusetts, New Hampshire, New Jersey, New York, Pennsylvania, Rhode Island and Vermont, to facilitate trade between suppliers and worldwide importers and to promote the export of food, agricultural and seafood products from those states. Since its founding, the organization has helped Northeast seafood suppliers gain access to a broad range of export markets, supported overseas in-market educational and promotional programs and offers emerging suppliers access to funds to help grow their export business. The organization is funded through the Market Access Program (MAP), administered by the USDA's Foreign Agricultural Service.
Learn more about us and what we do for the Northeast seafood industry here.  Contact us.