Focused Trade Mission to U.A.E. & Kuwait
Dubai, U.A.E. –  December 8 – 10
Kuwait City, Kuwait – December 11 – 13
Food Export-Midwest and Food Export-Northeast Executive Director Tim Hamilton travelled to the Middle East with Food Export-Midwest's current Board President Commissioner Goehring from the North Dakota Department of Agriculture to participate in our back to back Focused Trade Missions to the U.A.E and Kuwait.
The first stop of the trip was to Dubai in the United Arab Emirates.  There the group participated in a market briefing, a retail tour of the local markets, and 1 on 1 meetings between local buyers and the group of U.S. suppliers that had travelled to the market.
Next the group continued on to Kuwait City in Kuwait where there were more 1 on 1 meetings. 
We are always told by IMR's and suppliers alike that Focused Trade Missions are the best way to learn about an international market you are interested in exporting to.  There is simply no better way to learn about a market and meet suppliers then to travel their yourself.
This was our last Market Entry Activity for the 2018 Program Year and was a great way to end the year on a high.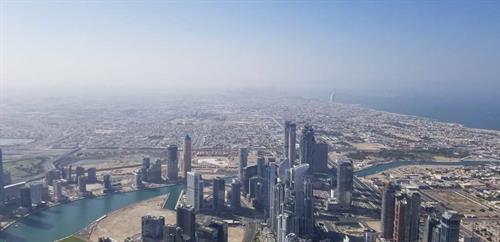 Dubai Skyline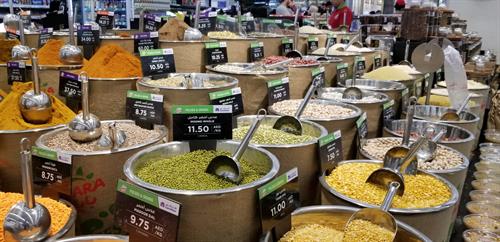 Carrefour Hypermarket, Dubai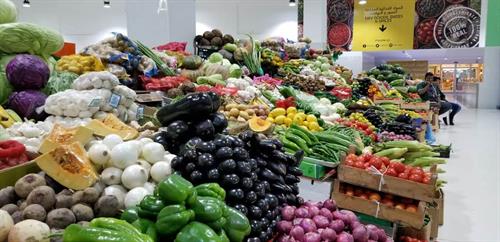 Fresh produce at Dubai Waterfront Market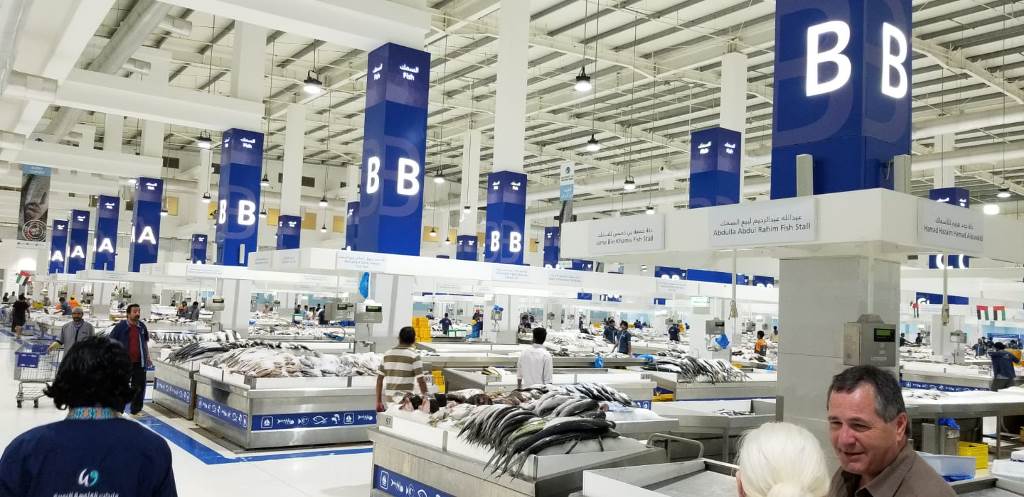 Seafood section at Dubai Waterfront Market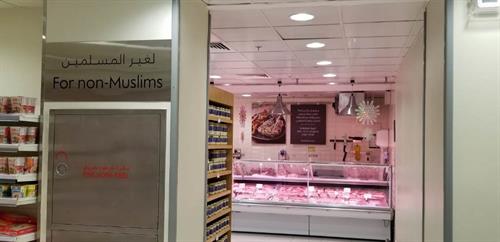 The non-Halal section of Spinneys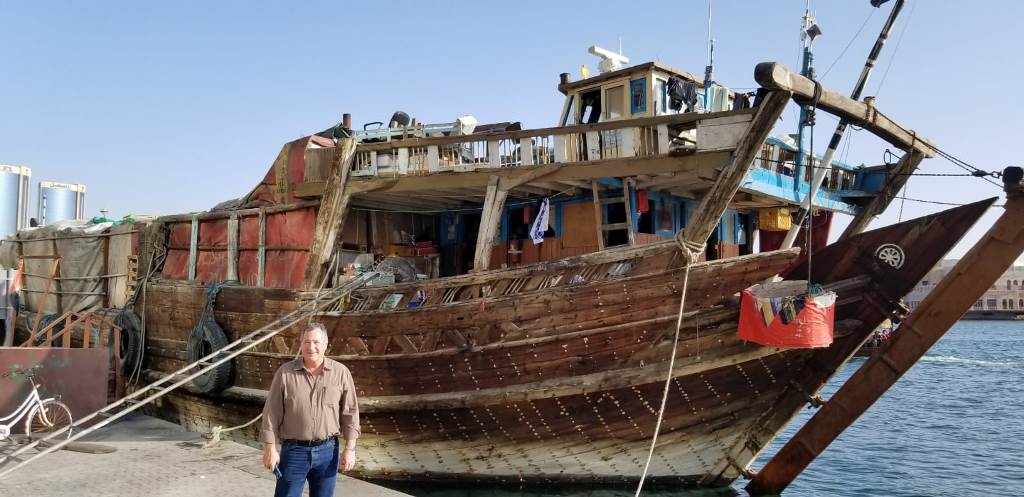 Dhow used for transhipping cargo from Dubai wharf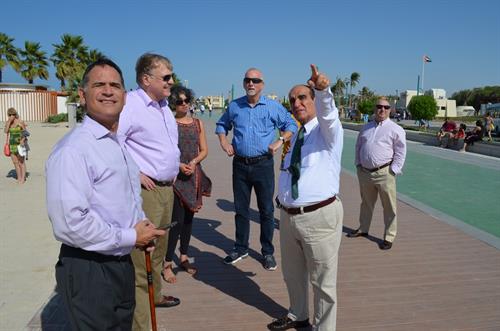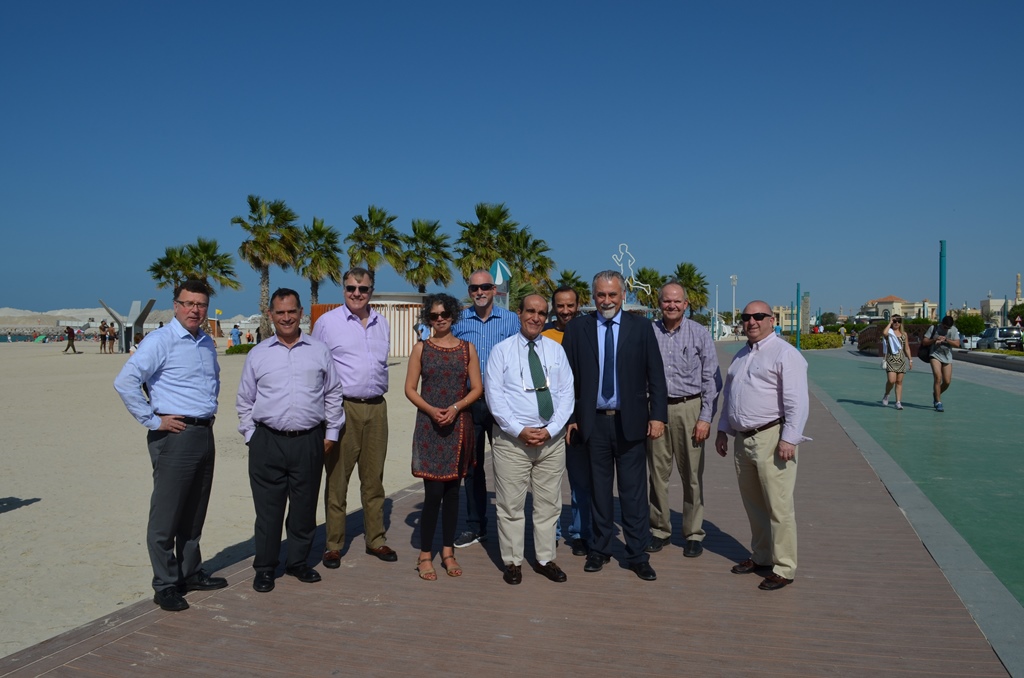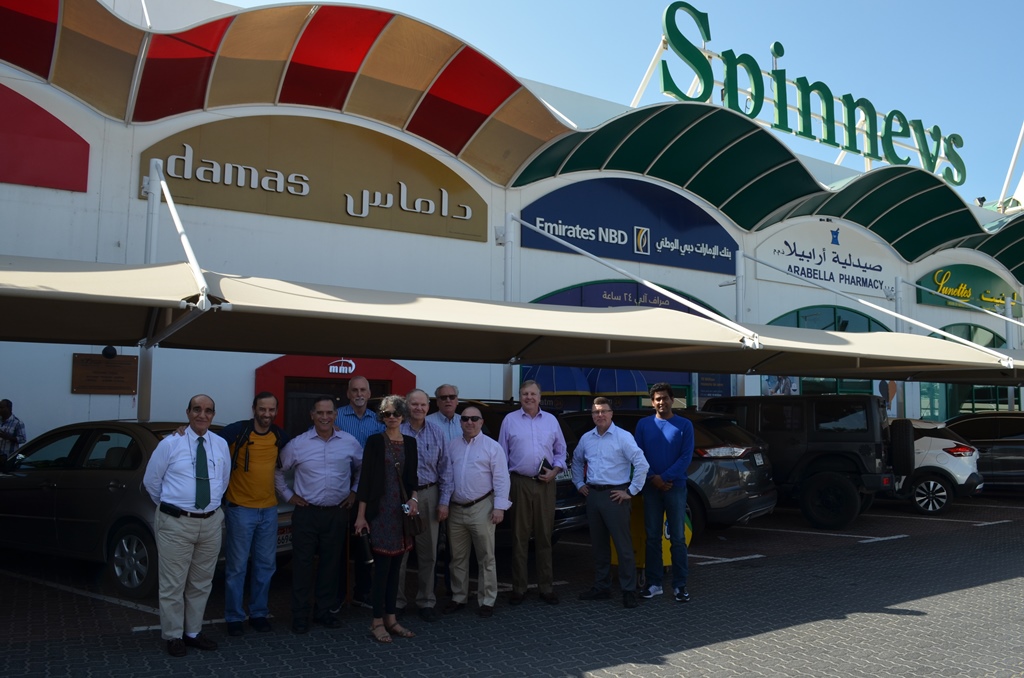 Retail Tour at Spinneys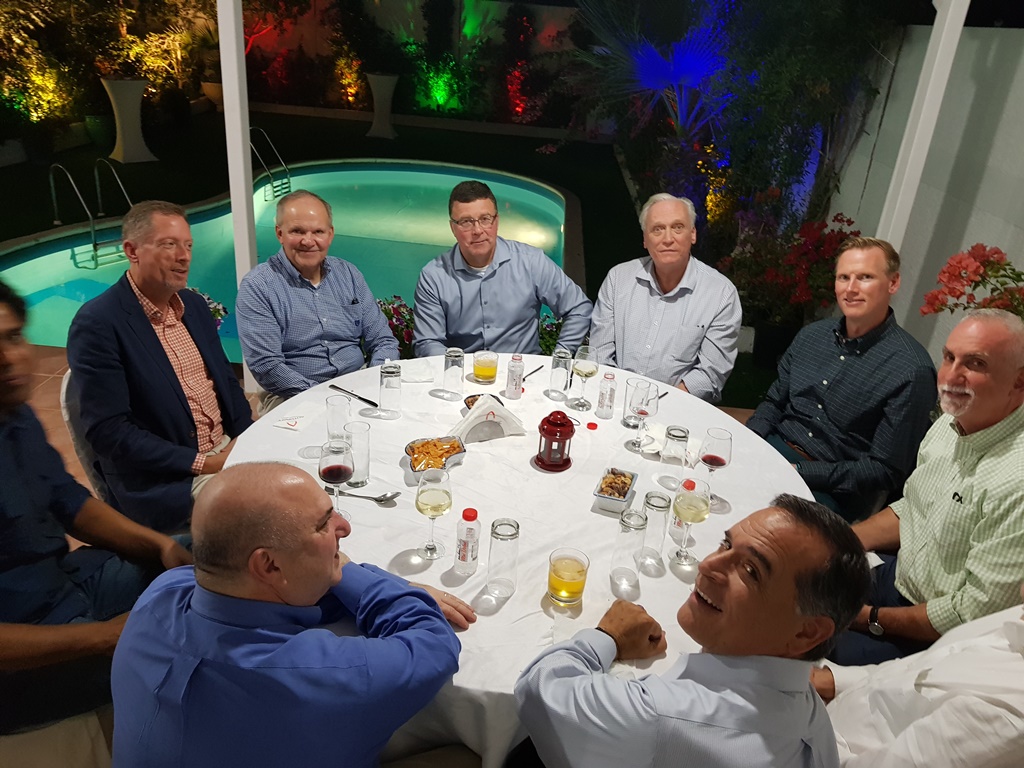 Group Dinner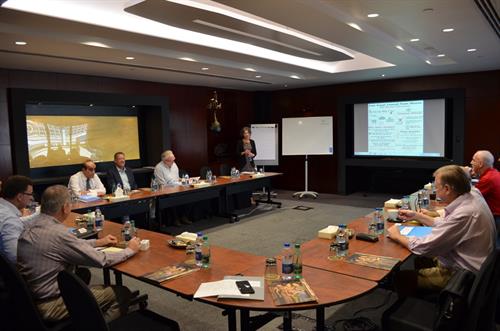 Market Briefing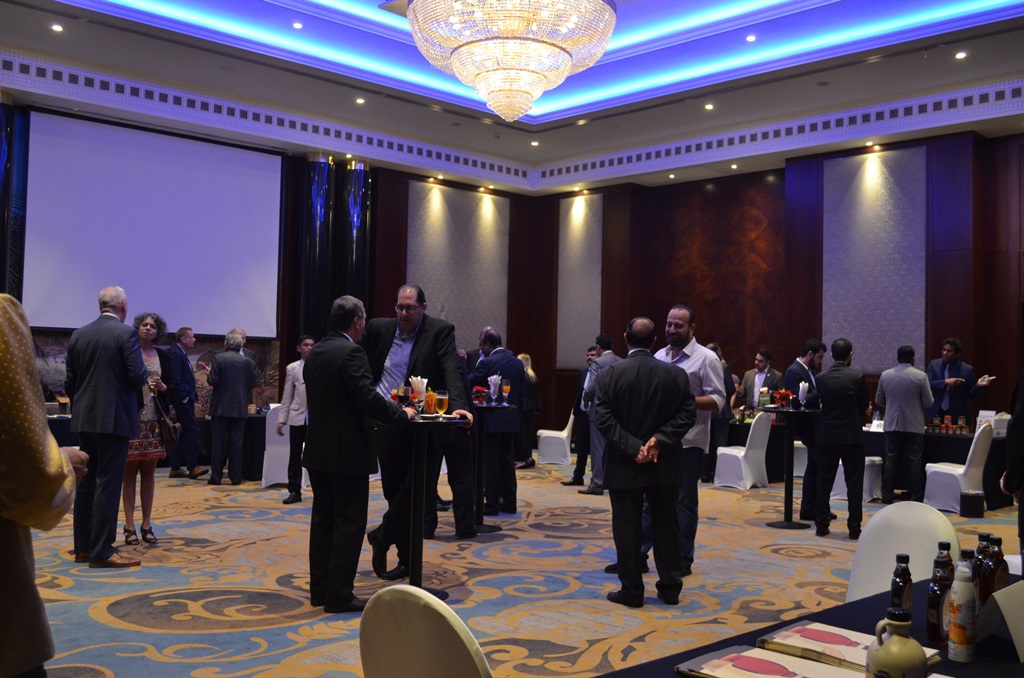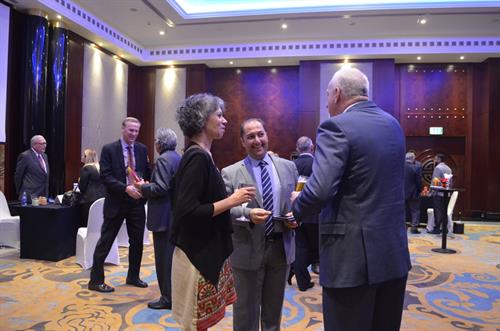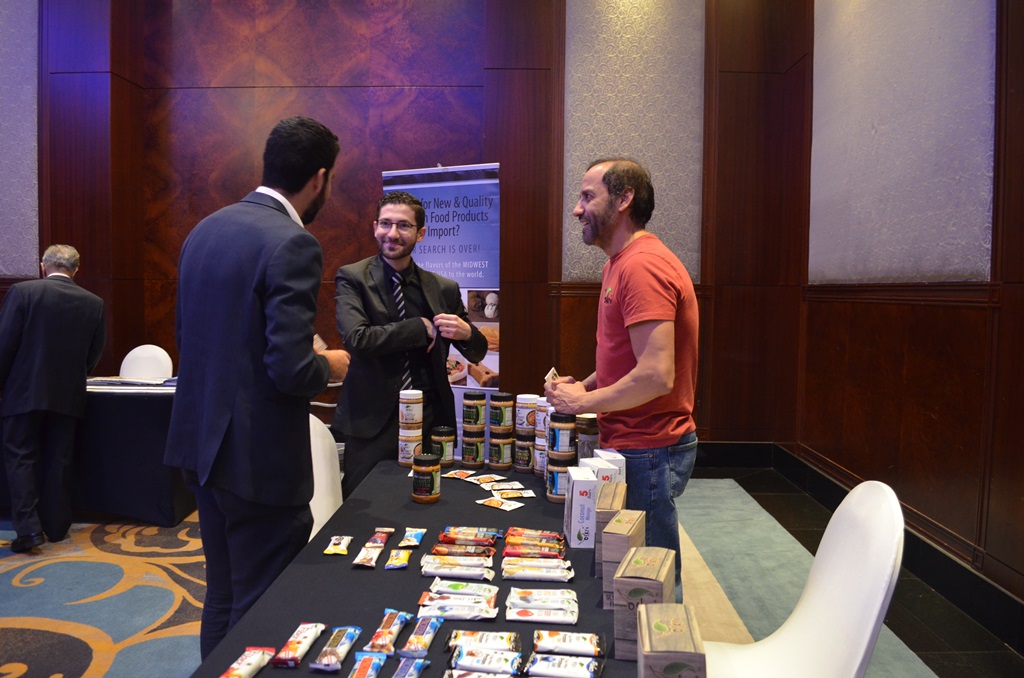 1 on 1 buyer meetings with U.S. suppliers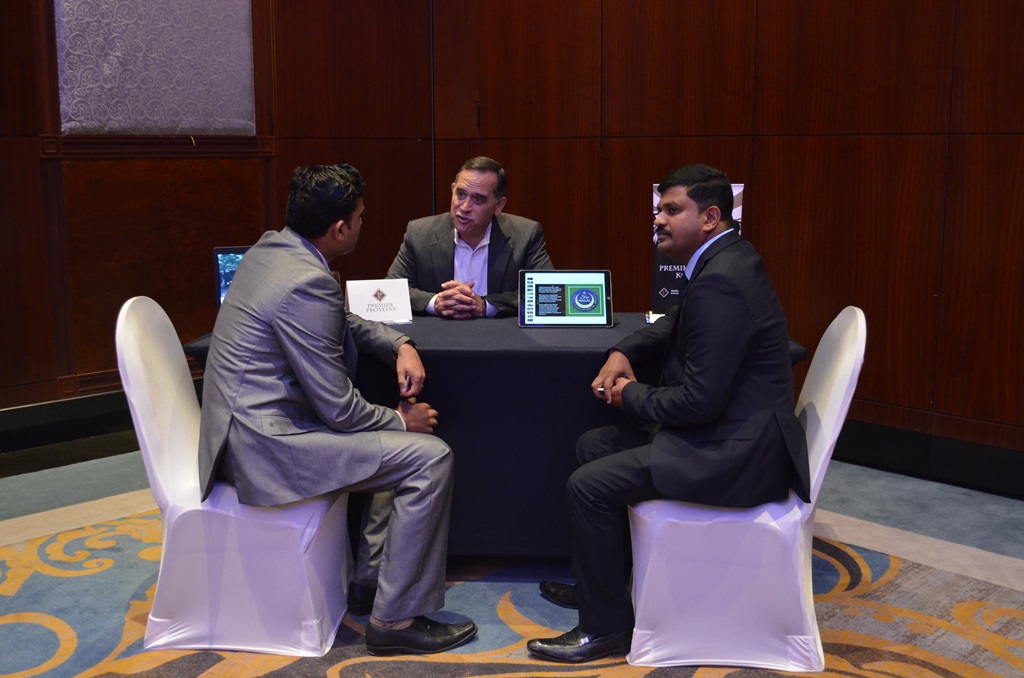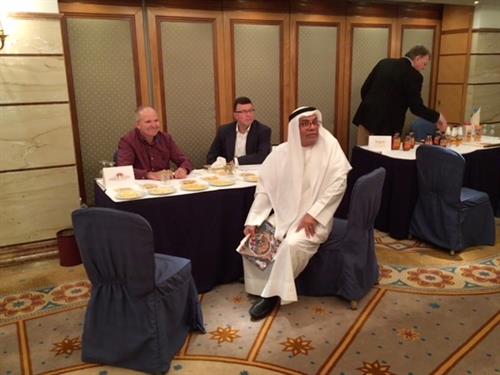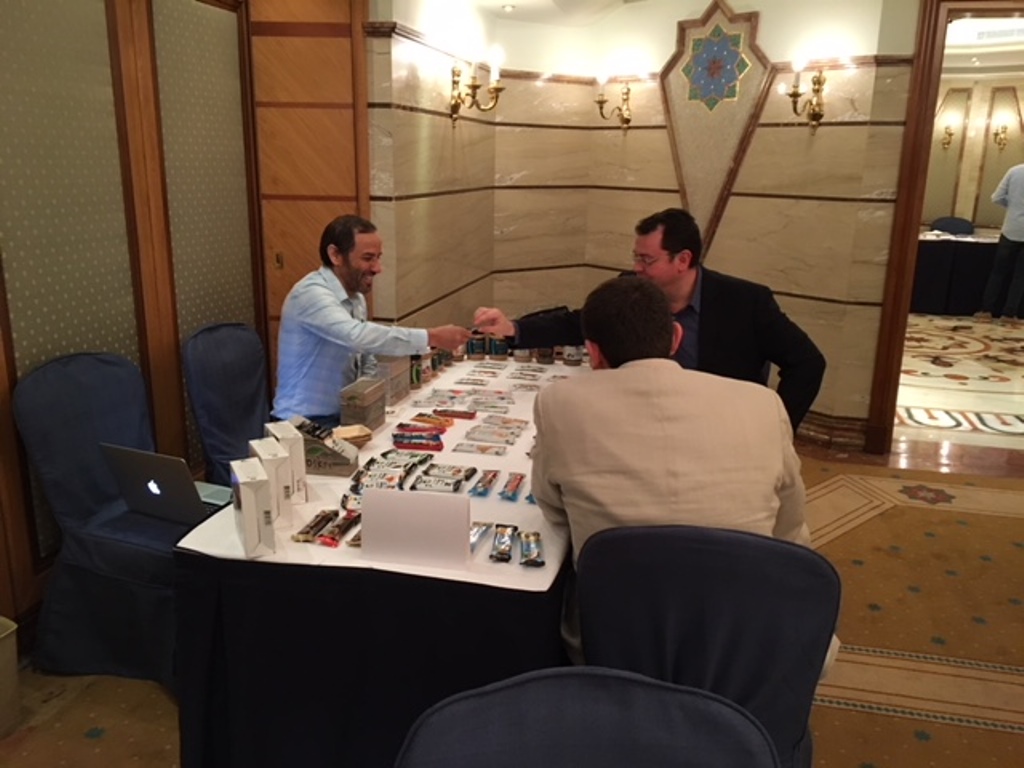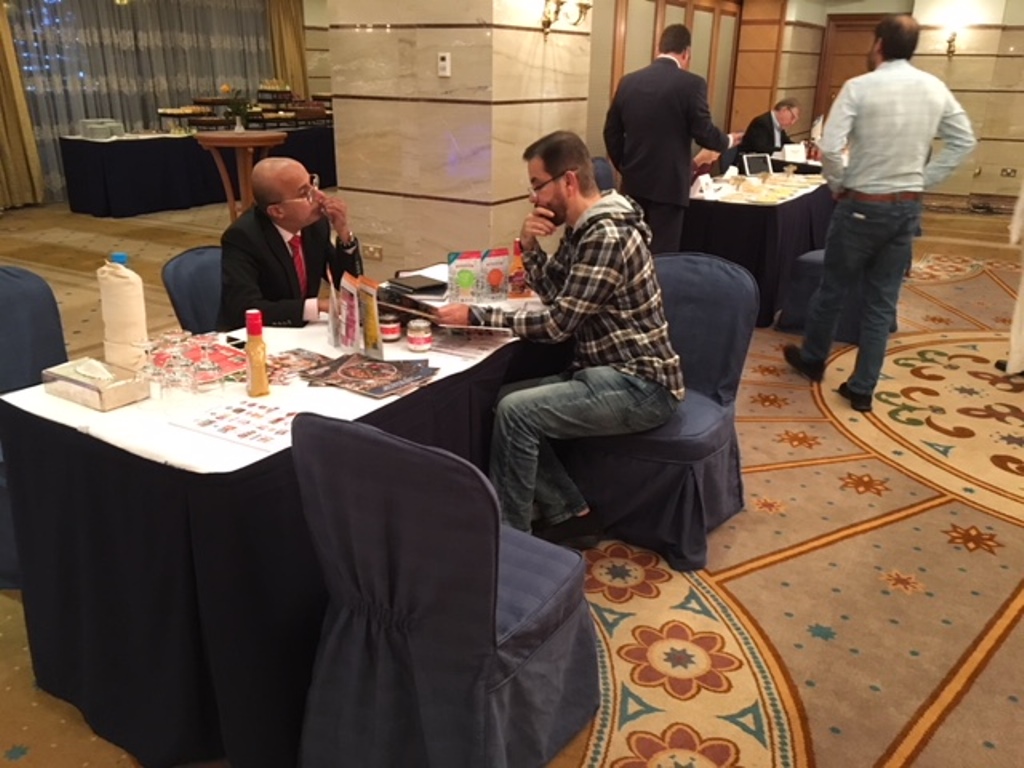 Food Export-Northeast Office Redesign
Philadelphia, PA
December was a busy month for the Food Export-Northeast office as we went through a major re-design of the office layout.  This was done to accommodate the new staff we have hired to prepare for the upcoming 2019 Program Year and to give us room to grow in the future. 
The office now has dedicated areas for our Branded Program team as well as our Liaison team allowing for easier communication and teamwork.
During the process our phone and internet services were upgraded as well to allow us even more reliable technology when it comes to supporting our suppliers.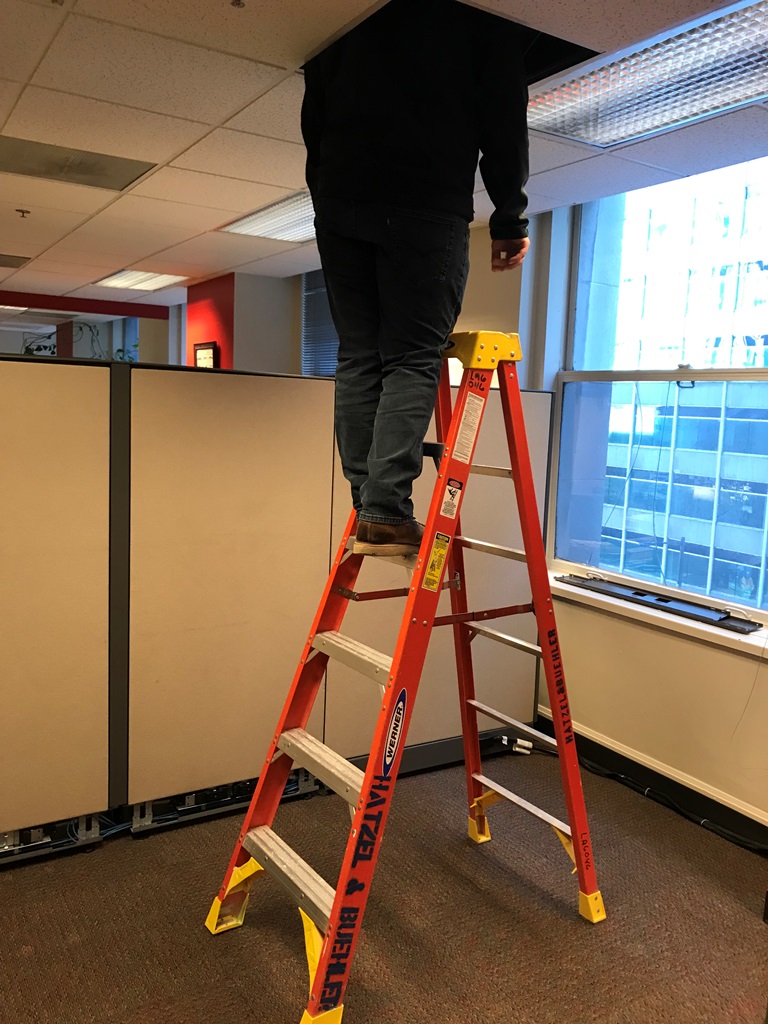 Someone had their head in the clouds while rerouting the electrical.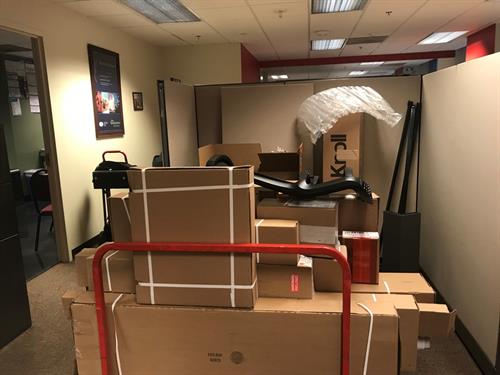 New furniture waiting to be installed.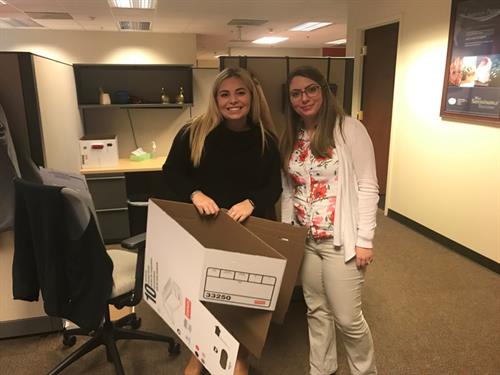 NE Liaisons Apryl and Maddie packing up their desks to move to their new section of the office.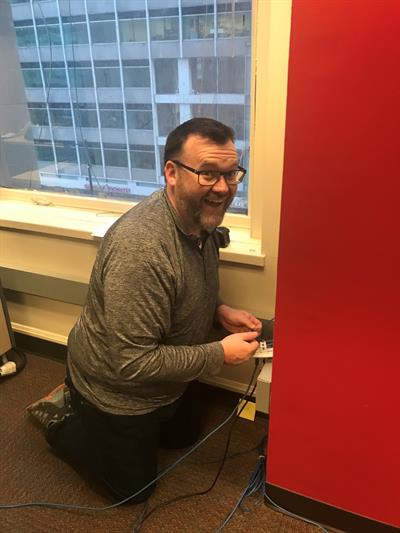 Deputy Director Josh Dillard getting his hands dirty helping with the move.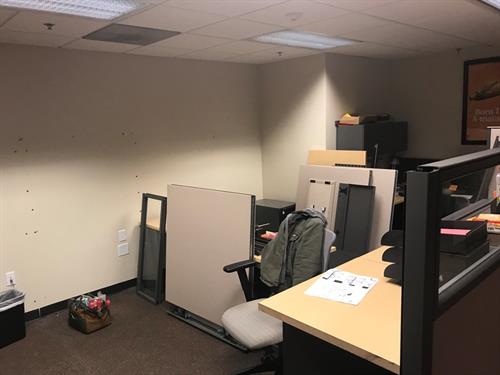 Work in progress.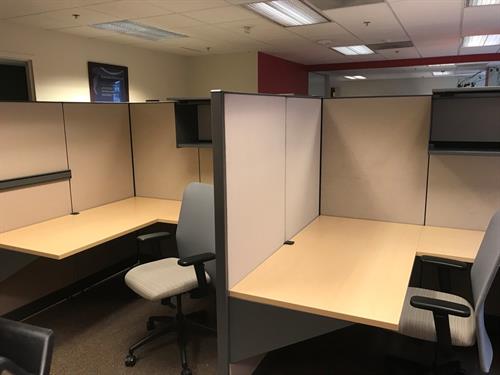 A few of the new desks all installed and ready to go!
Food Export-Northeast Holiday Party
Philadelphia, PA
Food Export-Northeast's Holiday Party was held at local Philadelphia based Yard's Brewing Company. The entire office got to take a tour of the production side of the brewery and then enjoyed a meal together to celebrate everything that has happened so far in the 2018 Program Year.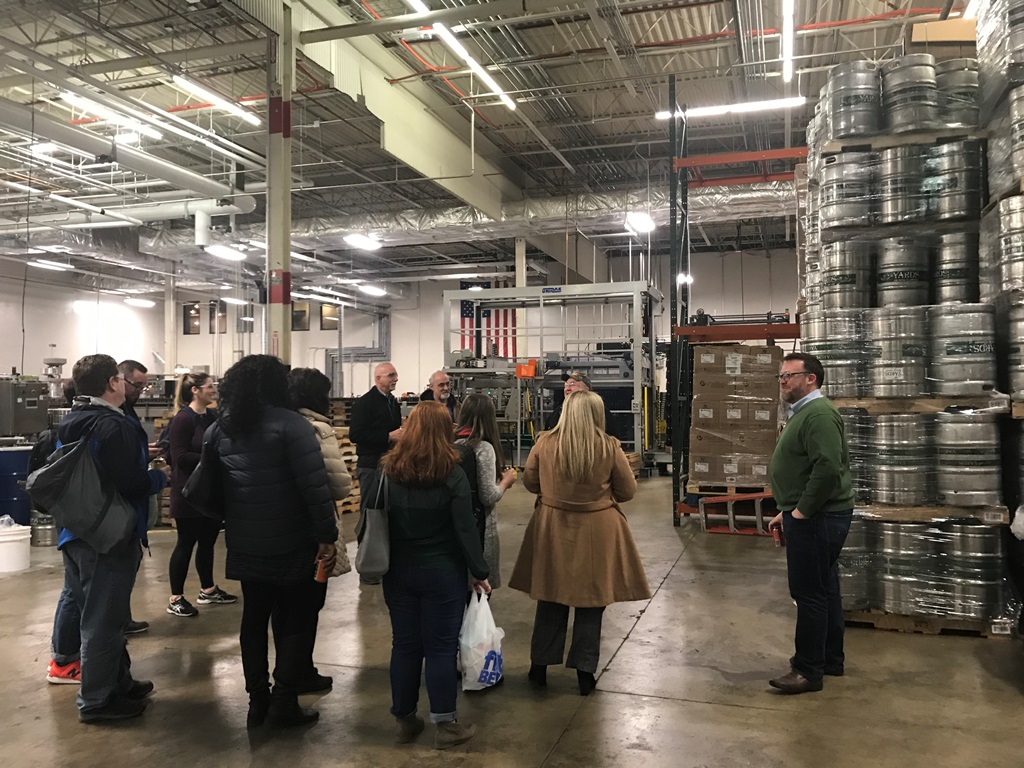 Brewery Tour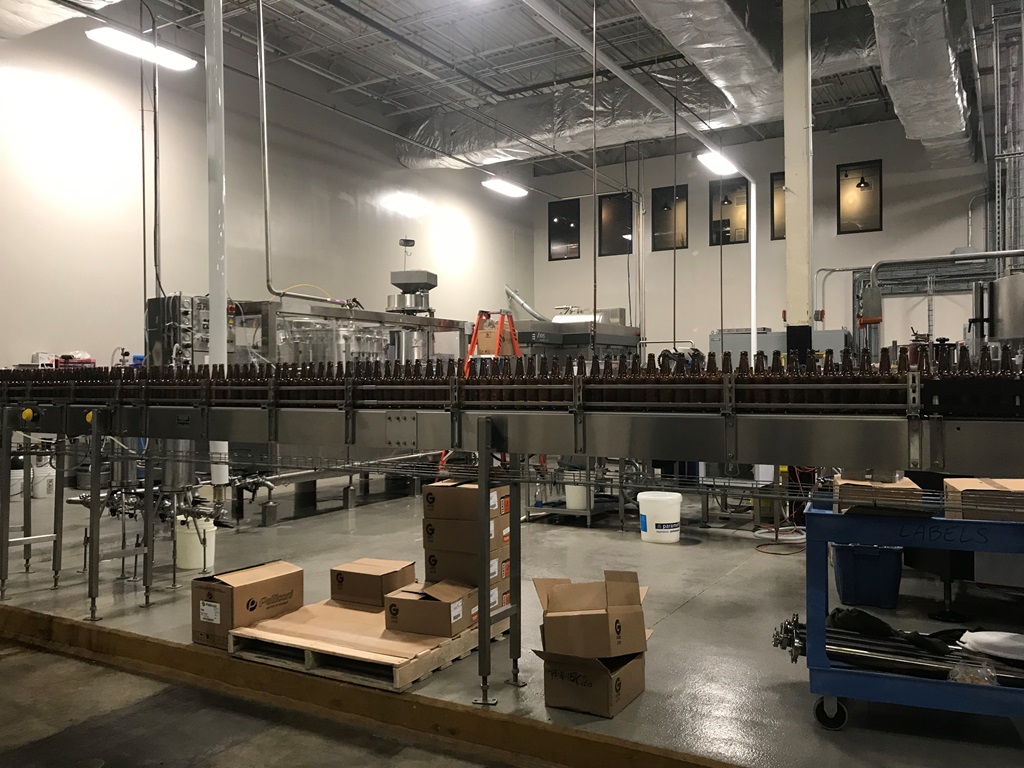 Assembly line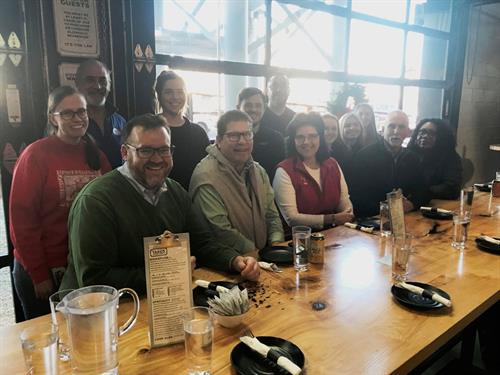 Group Photo
Food Export-Midwest Holiday Party
Chicago, IL
Food Export-Midwest's Holiday Party consisted of lunch at a Japanese BBQ restaurant followed up by an Escape Room!  Good news both teams successfully escaped and were able to return to the office the following day.

1/2 the office that escaped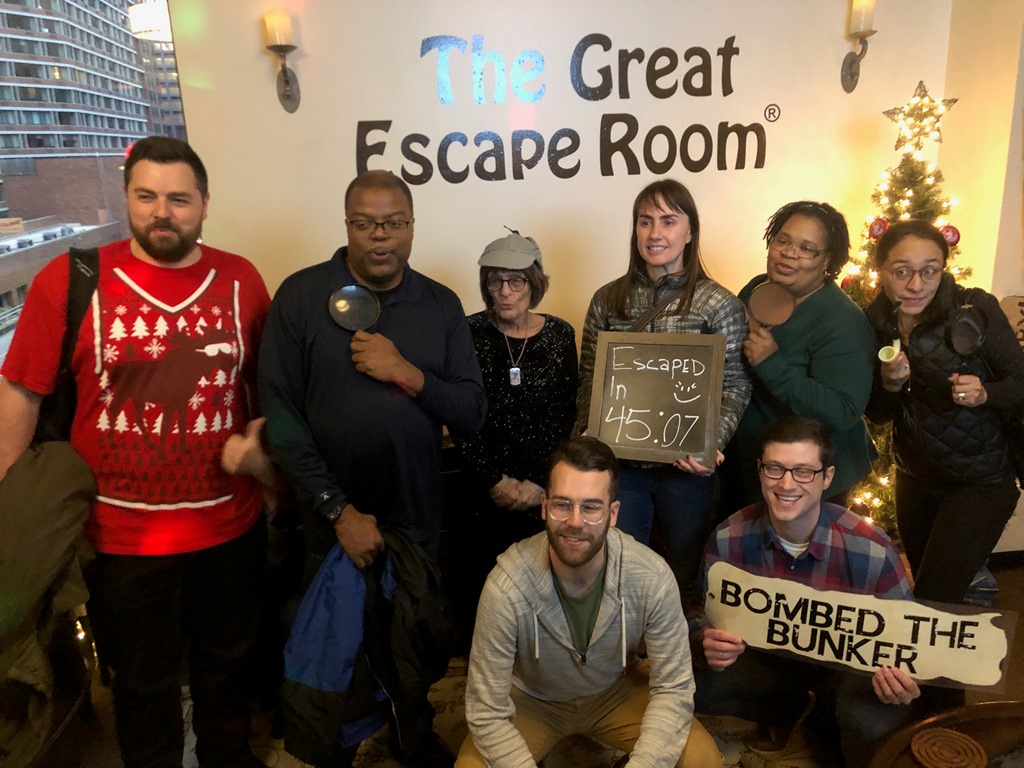 The other 1/2 of the office, they also escaped
Rutgers Food Innovation Center
Millville, NJ
December 20
Food Export-Northeast Liaison Deborah Ingravallo visited the Rutgers Food Innovation Center (FIC) in Bridgeton, NJ with Janet Robertson, Commercial Officer, US Commercial Service.  They met with Richard McArdle, Ph.D., Executive Director, and Diane Holtaway, Associate Director, to explain our programs and services and discuss how we can assist their clients. Rutgers FIC is a "starting point" for entrepreneurs with customized assistance from concept to commercialization.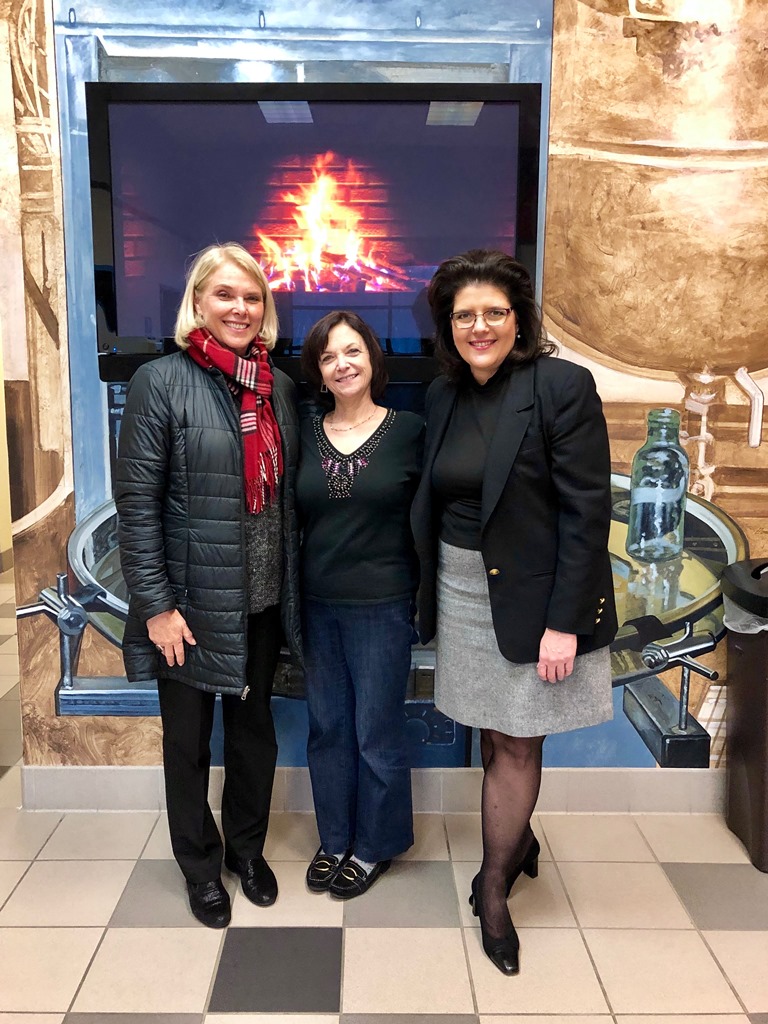 Janet Robertson, US Commercial Service, Diane Holtaway, Rutgers FIC, Deborah Ingravallo Food Export-Northeast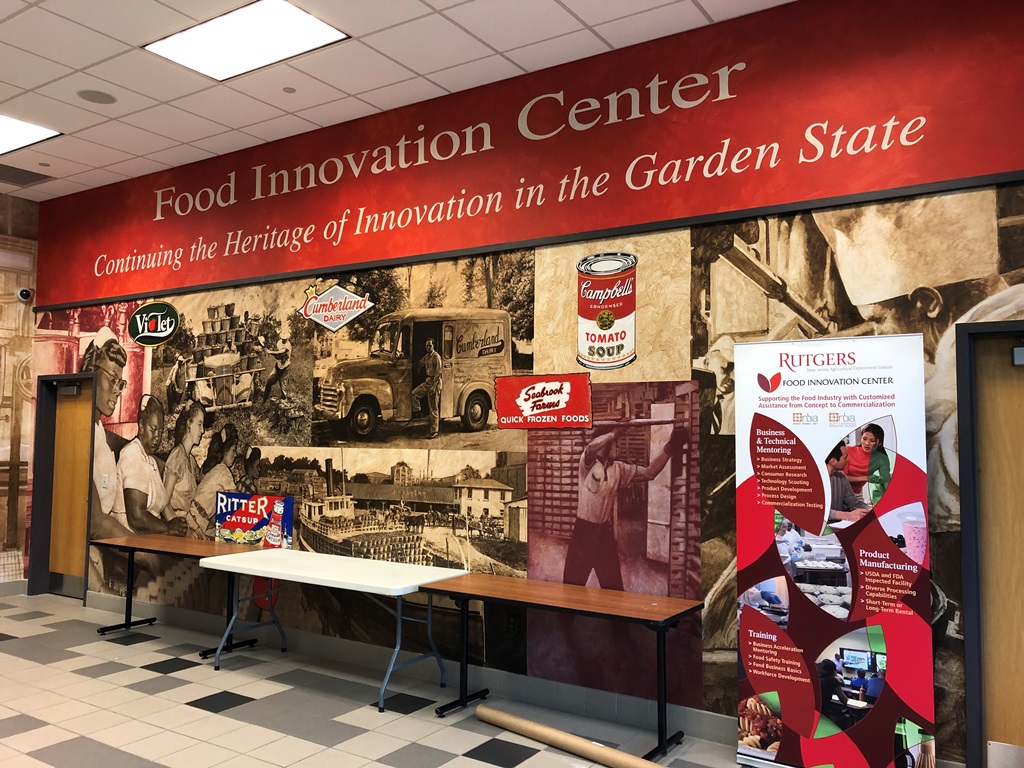 Food Innovation Center at Rutgers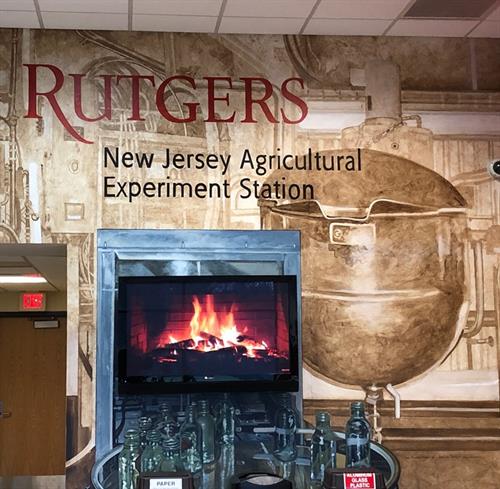 Rutgers New Jersey Agricultural Experiment Station
Coming Up In January
Branded Program Year Begins – January 1st
Focused Trade Mission to the Philippines for Natural and Organic Products – January 7 – 9
Focused Trade Mission to Thailand for Natural and Organic Products – January 10 – 11
Northeast Aquaculture Conference & Exposition (NACE) and the Milford Aquaculture Seminar – January 9 – 11
Specialty Food Buyers Mission at the 2019 Winter Fancy Foods Show – January 12 – 14
Delaware Ag Week – January 14 – 17
Northeast Buyers Mission – January 28 – 31