After two years of hosting primarily virtual education and event offerings, the Food Export–Northeast team was thrilled to be back in person at Seafood Expo Global in Barcelona in April. While it was a smaller showing from Northeast US suppliers with seven companies in attendance, the positive event energy from participants, buyers, and In-Market Representatives was palpable and the show produced some great results.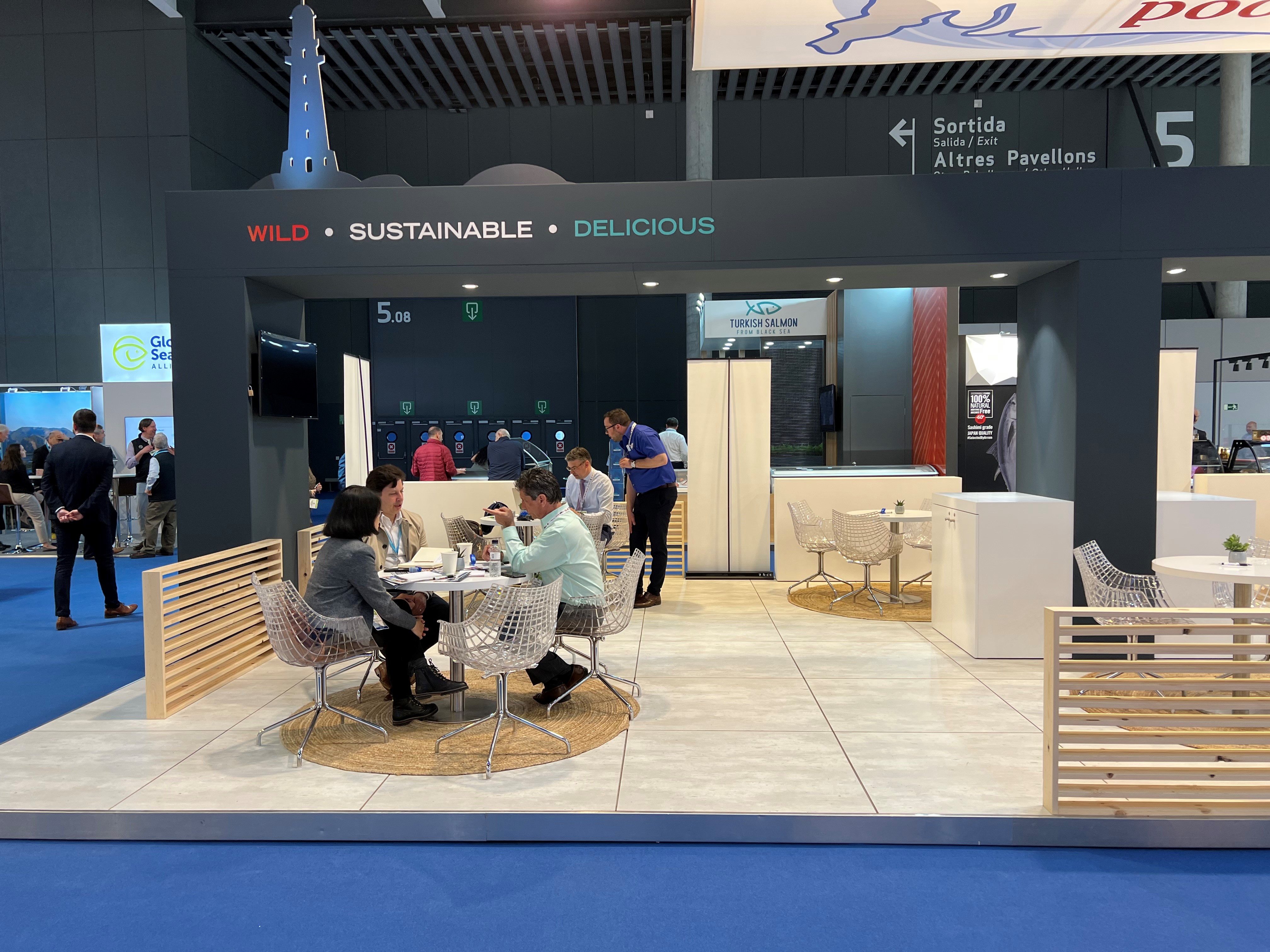 "This year's show was Food Export–Northeast's first chance to be back in person at Seafood Expo Global since the pandemic started – and it felt great to reconnect with industry professionals from all over the world," said Colleen Coyne, Seafood Program Coordinator, Food Export–Northeast. "We saw a lot of great interest in export opportunity expansion for American lobster, Jonah crab, Atlantic sea scallops, oysters, and other popular Northeast US species."
Results for Seafood Expo Global Northeast US Seafood Supplier Participants
At the show, suppliers met 285 new buyers resulting in 33 export opportunities. The realized sales from the show topped $19 million. Seafood supplier trade show participants shared some positive anecdotal feedback about the show including:
"It was an excellent show. Couldn't have been better!"
"Overall, Food Export did a great job in helping facilitate this event. Great customer service."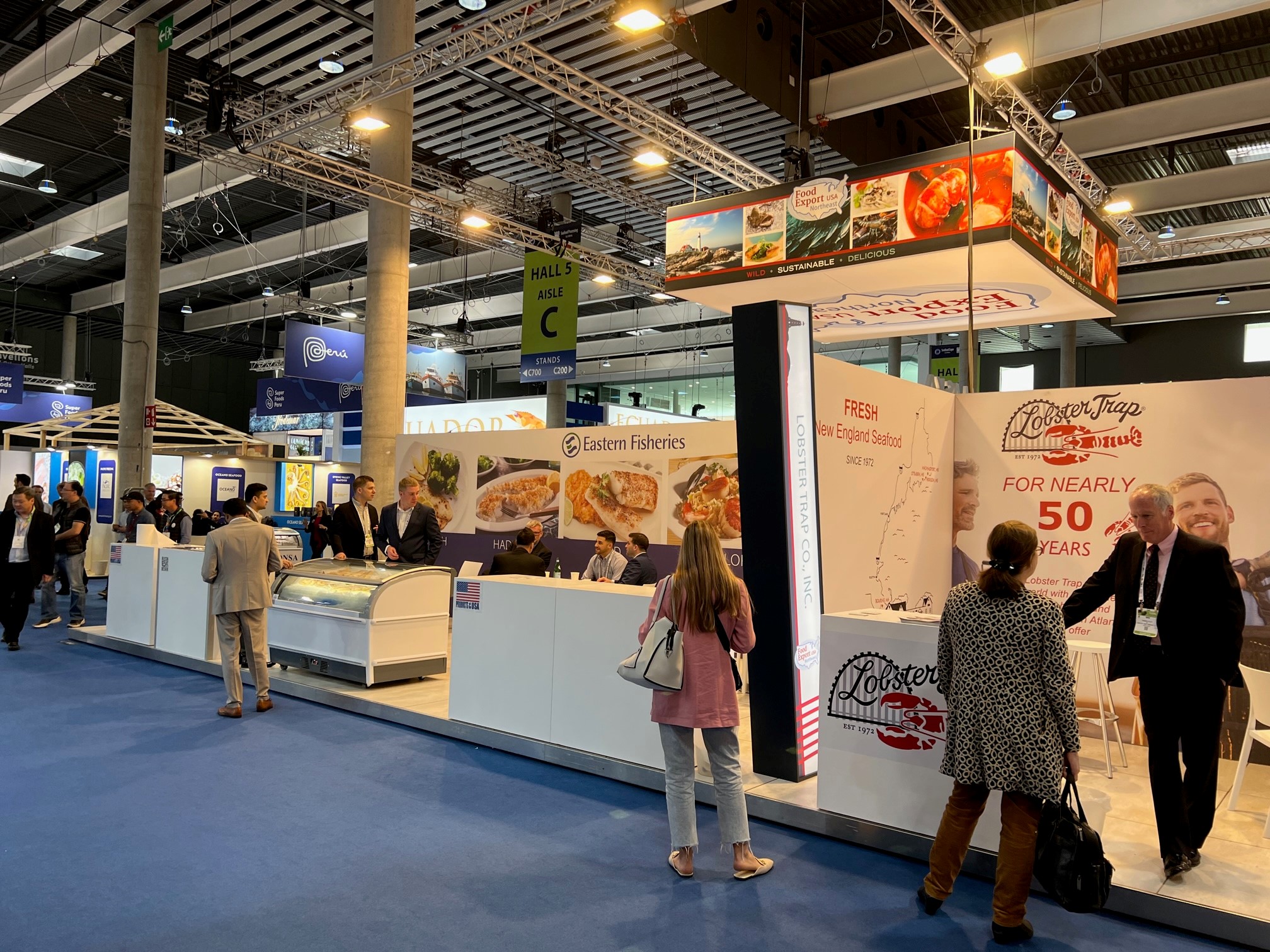 "We look forward to the additional opportunities we have to meet with suppliers in person this year and would encourage any company interested in joining events to contact us. We're here to support you!" concluded Coyne.
To learn more visit Food Export's website or get in touch with our Seafood Program Coordinator. 
About Food Export USA – Northeast
With its extensive programs and educational offerings, Food Export USA–Northeast (Food Export–Northeast) is recognized as the preeminent expert and cost-effective resource for Northeast seafood and agricultural suppliers looking to sell their products overseas. Founded in 1973, Food Export–Northeast is a non-profit organization that works collaboratively with its 10 member states' agricultural promotion agencies from Connecticut, Delaware, Maine, Massachusetts, New Hampshire, New Jersey, New York, Pennsylvania, Rhode Island, and Vermont, to facilitate trade between suppliers and worldwide importers and to promote the export of food, agricultural and seafood products from those states. Since its founding, the organization has helped Northeast seafood suppliers gain access to a broad range of export markets, supported overseas in-market educational and promotional programs, and offers emerging suppliers access to funds to help grow their export business. The organization is funded through the Market Access Program (MAP), administered by the USDA's Foreign Agricultural Service. Learn more about us and what we do for the Northeast seafood industry here.  Contact us.