For the US seafood industry, trade shows and in-person meetings have always been a primary way to educate overseas buyers about its products and build business partnerships. However, in a global pandemic, the world is a much different place, and traditional ways of doing business continue adapting to accommodate the new normal.
Each spring, Food Export–Northeast traditionally hosts an in-person Seafood Buyers Mission in Boston in conjunction with the annual Seafood Expo North America trade show. The goal of the event is to educate international buyers about Northeast US seafood products, make scheduled introductions between seafood suppliers and international buyers, and provide opportunities for business development. Unfortunately, the trade show was postponed to September, then canceled due to the pandemic.
The show's cancellation and global travel restrictions necessitated reconfiguring the activity into a virtual adaptation. Rather than lose the vital opportunity for Northeast US seafood suppliers to connect with existing and potential new customers, Food Export – Northeast hosted its mission through virtual meetings on Zoom in late September. The virtual Seafood Buyers Mission featured 120 Zoom meetings between 17 Northeast US seafood suppliers and 19 buyers participating from all around the world. The four days of virtual meetings allowed participants to start or continue important relationship building that is necessary to yield export opportunities.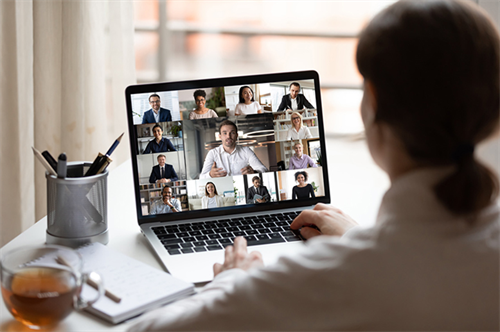 "Due to COVID-19, the Boston Seafood show was cancelled, but we were able to participate in Zoom meetings with a Korean buyer during the two days of the virtual Seafood Buyers Mission," said Kristie Park, Food Export–Northeast In-Market Representative for the Korea market. "This event was well-organized by Food Export–Northeast and served as a good opportunity to e-meet with US seafood suppliers to discuss potential export opportunities for seafood products. It was good for the Korean buyer to learn about recent production and consumption trends in the US seafood market."
First Virtual Seafood Buyer's Mission a Success
To accommodate a variety of time zone needs, Food Export–Northeast created six different meeting time blocks for buyers and suppliers over the four-day virtual event.  For example, evening meetings with Northeast US suppliers were made available to Asian buyers because that was morning in their time zone. Suppliers were also able to leverage Zoom conference features, including breakout rooms for dynamic discussion and one-on-one meetings to ensure better relationship building opportunities. Buyers were educated about availability on a wide range of seafood products including live and processed American lobster, scallops, squid, skate, Jonah crab, and shellfish.
Suppliers who attended the event enjoyed their experience and left positive feedback, such as: "The Food Export team did an excellent job managing appointments and coordinating this event. Great work everyone" and "This is a good alternative to in person meetings." The Food Export–Northeast team is looking forward to receiving more feedback on the event over the coming weeks.
Interested in learning more about upcoming events hosted by Food Export–Northeast? Check out our website for more information.
---
About Food Export USA – Northeast 
With its extensive programs and educational offerings, Food Export USA–Northeast (Food Export–Northeast) is recognized as the preeminent expert and cost-effective resource for Northeast seafood and agricultural suppliers looking to sell their products overseas. Founded in 1973, Food Export–Northeast is a non-profit organization that works collaboratively with its 10 member states' agricultural promotion agencies from Connecticut, Delaware, Maine, Massachusetts, New Hampshire, New Jersey, New York, Pennsylvania, Rhode Island and Vermont, to facilitate trade between suppliers and worldwide importers and to promote the export of food, agricultural and seafood products from those states. Since its founding, the organization has helped Northeast seafood suppliers gain access to a broad range of export markets, supported overseas in-market educational and promotional programs and offers emerging suppliers access to funds to help grow their export business. The organization is funded through the Market Access Program (MAP), administered by the USDA's Foreign Agricultural Service.
Learn more about us and what we do for the Northeast seafood industry here.  Contact us.