With China purchasing and consuming the largest quantity of seafood in the world (45% of global consumption volume), it remains a top target market for Northeast US seafood suppliers. Working with our China In-Market Representative, SMH International, Food Export–Northeast recently collaborated with Yonghui Superstores supermarket chain, headquartered in Fuzhou, China with 1,035 locations across the country, to host an online and in-store promotion to market live American lobster to Chinese consumers as they celebrated Chinese Valentine's Day. In-store promotions were held in 30 stores in East and South China, in conjunction with targeted online advertising and a live-stream event yielding impressive results.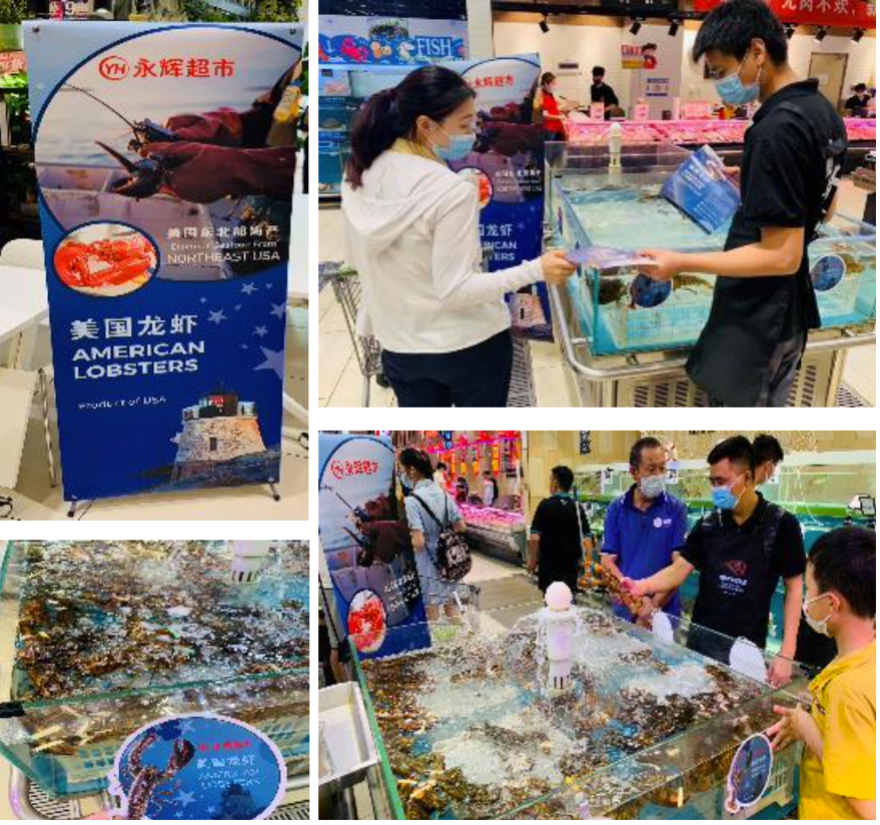 Creating Buzz to Encourage Consumers to Purchase and Try American Lobster
To drive sales and build consumer interest in American Lobster products, Yonghui supermarket kicked off the promotion on August 14, 2021. Chinese consumers were either able to purchase live American lobster in-store at 30 locations or online via the Yonghui shopping application.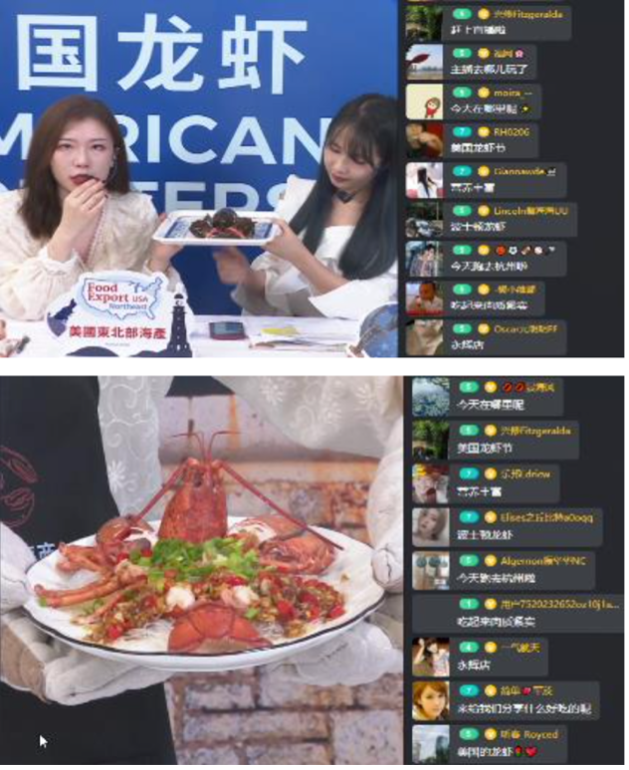 The promotion featured:
In-store:
Visual marketing materials including pull-up banners and branded décor throughout the stores
Promoters dressed in American lobster aprons advising on product usage and helping consumers with their purchases
Northeast US seafood recipe flyers for at-home dining inspiration
A one-hour live-stream event on August 14th at the Binjiang Baolong store in Hangzhou where a chef talked about American lobster characteristics and gave a cooking demonstration for an entrée
Influencer promotions that highlighted nutritional value and the high-quality attributes of American lobster
Giveaways and Q&A sessions to drive interest and excitement in the unique Northeast US seafood product
Online via the Yonghui app:
A digital banner ad on the main page of the app linked to an educational landing page about the Northeast US region and unique characteristics of American lobster
A consumer-friendly purchasing platform
Media engagement and outreach to build awareness for the promotion across the region
Strong Results for the Yonghui Grocery Store American Lobster Promotion
Over the 15-day period, American lobster was in high-demand across all Yonghui stores and the online app.
During the one-hour live stream event alone, nearly 4,000 pounds of American lobster was sold to Chinese consumers online, totaling more than US$79,000 in sales.
Media engagement created significant buzz for the promotion, generating over 31 million impressions and accounted for an estimated 15% of total promotion sales.
At the conclusion of the promotion, more than 23,000 pounds of American Lobster was sold for a total sales value of over US$490,000.
Of all sales, 30% came through the Yonghui app.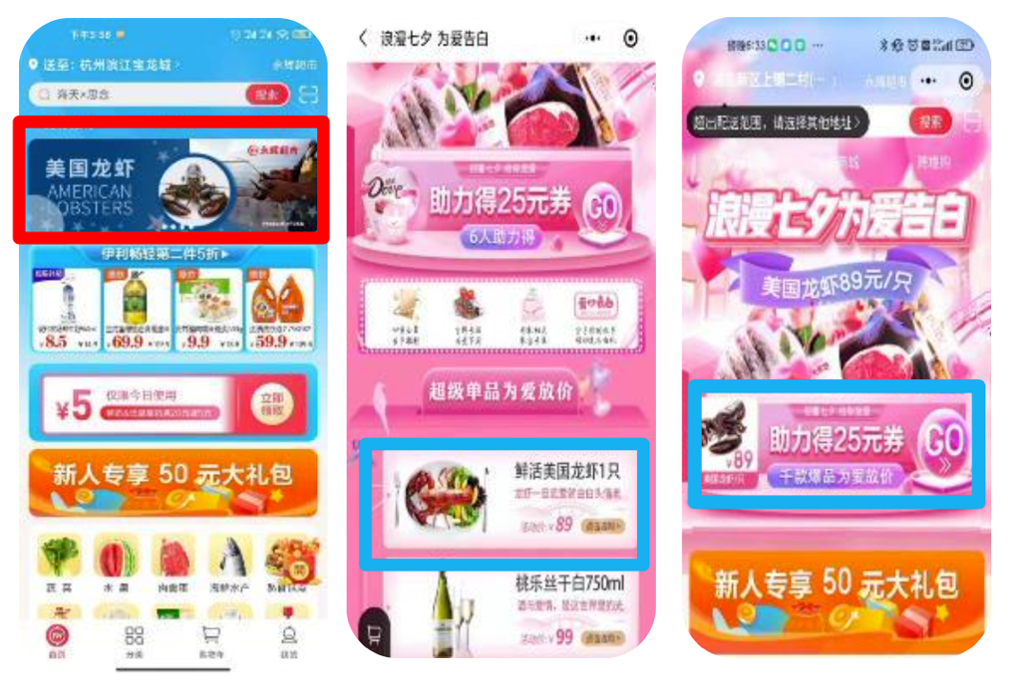 "Given the strong performance of this first-time promotion, Yonghui saw a spike in demand for high-quality seafood and greatly appreciated the support provided by Food Export–Northeast for this promotion. We look forward to partnering with Yonghui in the future on other Northeast US seafood product promotions," said Roger Zhang, Food Export–Northeast In-Market Representative for China.
If you're curious about ways your company can partner with Food Export–Northeast to promote your seafood products in new markets, get in touch or visit our website to learn more about Food Export–Northeast's programs.
______________________________________________________________________
About Food Export USA – Northeast 
With its extensive programs and educational offerings, Food Export USA–Northeast (Food Export–Northeast) is recognized as the preeminent expert and cost-effective resource for Northeast seafood and agricultural suppliers looking to sell their products overseas. Founded in 1973, Food Export–Northeast is a non-profit organization that works collaboratively with its 10 member states' agricultural promotion agencies from Connecticut, Delaware, Maine, Massachusetts, New Hampshire, New Jersey, New York, Pennsylvania, Rhode Island and Vermont, to facilitate trade between suppliers and worldwide importers and to promote the export of food, agricultural and seafood products from those states. Since its founding, the organization has helped Northeast seafood suppliers gain access to a broad range of export markets, supported overseas in-market educational and promotional programs and offers emerging suppliers access to funds to help grow their export business. The organization is funded through the Market Access Program (MAP), administered by the USDA's Foreign Agricultural Service.
Learn more about us and what we do for the Northeast seafood industry here.  Contact us.