We sat down for a Q&A with Food Export–Northeast's In-Market Representative for China and Hong Kong, Roger Zhang, of SMH International to discuss pandemic recovery, current consumer trends, and what suppliers can expect in the coming months as they interact with Chinese buyers.
Q: What is the current situation in your market regarding pandemic recovery?  
A: China's economy is on its way to recovering from the global pandemic, with businesses back open and retail sales of consumer goods rising by 33.8% year-over-year in the first two months of 2021 (reference: China National Bureau of Statistics). Online retail sales reached $432 billion in Q1, year-over-year growth of 29.9% and an average growth of 13.5% over the past two years. These online trends show that food sales increased by 30.5%. In May, according to the Ministry of Culture and Tourism, 230 million trips were taken to the region–an increase of 120% when compared to the same period in 2020 and 3.2% higher than pre-pandemic levels. Total tourism revenues were $17.5 billion, up 138.1% over the previous year.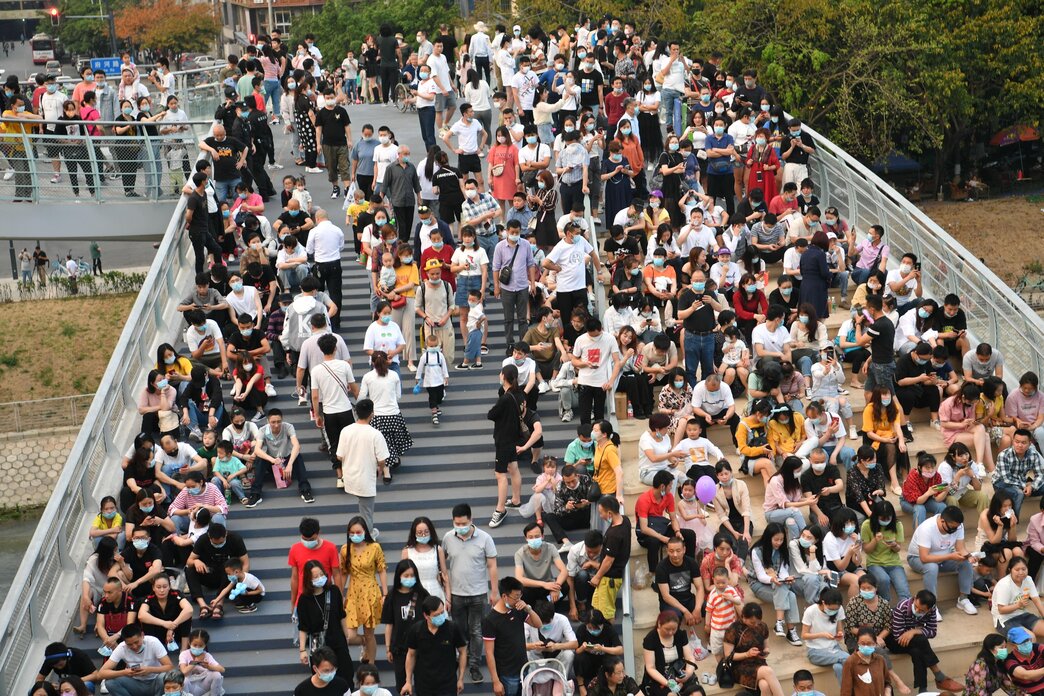 Q: How is that playing out in the food sector?  What are you seeing in the retail sector? Foodservice sector?  Is there anything to note in the seafood sector?
A: COVID-19 has caused Chinese consumers to rethink their health and adopt healthier lifestyles and diets. With this, the consumption of high-quality food products has increased significantly. In the retail sector, we've seen considerable growth of high-end specialty retail stores with 70% of SKUs at these retailers imported. Fresh foods, like fruits and vegetables or chilled/frozen items like dairy and seafood, have remained the most popular consumer category.
Another trend we've seen is "New Retail"–New Retail brings together online and offline (O2O) channels, aiming to provide consumers a seamless shopping experience. Hema Fresh is a classic example of a New Retail store that allows for online orders to be placed via their app and then guarantees delivery in 30 minutes or less.
While the food service sector has suffered considerably during the past year's lockdown and quarantine periods, the HRI sector has shown a strong recovery with many restaurants reopening. In the food service sector, the concept of "healthy eating, healthy dining" is being heavily stressed and the incorporation of healthy ingredients into dishes is increasing throughout the HRI sector.
Q: Have there been any structural changes in the market (e.g., consolidations or ongoing issues related to imports) of which US suppliers should be aware? 
A: Imports to China increased by 14.5% in the first two months of 2021 over the previous year. While things are moving in the right direction, the following issues remain:
Q: What trends or developments have you seen in your market during the pandemic that you think are most likely to continue into the recovery and post-recovery period?  
A: As a larger group of consumers embrace online shopping for fresh food products, many retailers have started to work with delivery platforms or have established their own online platforms, to increase their online presence and further boost sales. We expect this will continue into the recovery period and beyond.
To compliment these platforms, digital media use has accelerated. Short videos, social media, and influencers have become very popular marketing tactics. One of the most popular social media apps has been Douyin, China's version of TikTok, a short-form video app. It had 400 million active users as of January 2020. With such a huge following, it has been embraced by many brands and products as a marketing and investment platform.
Q: Could you share some practical marketing tips for US seafood suppliers to best position themselves to take advantage of the trends and developments you identified above? 
A: Based on the trends I've shared, suppliers should continue to:
Communicate the premium quality and health benefits of Northeast US seafood as the Chinese continue to embrace a healthier lifestyle.
Maintain an active presence on social media platforms used in the market to increase product awareness and build strong relationship with consumers.
Focus on Hong Kong as a key market to avoid issues of high tariffs in mainland China. As a leading international city, Hong Kong is already familiar with many American products and has sophisticated consumers who understand seafood products well, which will make it easier to introduce new products to the market.
Build or maintain trade relationships to expand business in China. Developing and maintaining communications with in-market domestic traders, including importers, retailers, wholesalers, online platform creators, and others will help establish long-term, collaborative relationships. SMH will also continue conversations on a regular basis to better understand their needs, collect trade leads, and increase product awareness to boost sales of Northeast US seafood products.
To learn more about how you can work with Food Export–Northeast's In-Market Representatives to learn about your desired export market, get in touch with our team.
_________________________________________________________________________________
About Food Export USA – Northeast 
With its extensive programs and educational offerings, Food Export USA–Northeast (Food Export–Northeast) is recognized as the preeminent expert and cost-effective resource for Northeast seafood and agricultural suppliers looking to sell their products overseas. Founded in 1973, Food Export–Northeast is a non-profit organization that works collaboratively with its 10 member states' agricultural promotion agencies from Connecticut, Delaware, Maine, Massachusetts, New Hampshire, New Jersey, New York, Pennsylvania, Rhode Island and Vermont, to facilitate trade between suppliers and worldwide importers and to promote the export of food, agricultural and seafood products from those states. Since its founding, the organization has helped Northeast seafood suppliers gain access to a broad range of export markets, supported overseas in-market educational and promotional programs and offers emerging suppliers access to funds to help grow their export business. The organization is funded through the Market Access Program (MAP), administered by the USDA's Foreign Agricultural Service.
Learn more about us and what we do for the Northeast seafood industry here.  Contact us.