In September 2019, Food Export–Northeast received funding from the Agricultural Trade Promotion Program (ATP), a USDA FAS effort designed to help US agricultural exporters develop new markets and mitigate the adverse effects of other countries' tariff and non-tariff barriers. Food Export–Northeast dedicated a significant portion of the funds to supporting the Northeast US seafood industry over the next few years. The goals of utilizing this funding are to:
Help open new export markets;
Educate international seafood buyers and users (such as chefs) about the seafood products from our region;
Connect the industry to a broader range of international buyers;
Maintain presence for Northeast seafood in tariff-impacted markets;
And diversify export sales opportunities through the introduction of more products (such as Jonah crab and oysters).
As we come to the close of 2020 – a challenging year for all in the seafood industry due to the global pandemic – we wanted to provide highlights of some of our expanded activities developed with ATP funding. The programs and services have had a positive impact on the industry helping suppliersbuild hundreds of new relationships with seafood buyers, chefs, and consumers, as well as create new sales revenue channels.
These ATP-funded activities include:
Numerous online retail promotions;
Food showcases and trade shows;
Trade advertising;
Creation of product education materials;
Menu promotions in restaurants and hotels;
Importer and chef training seminars;
Social media campaigns;
And chef competitions.
A Focus on China: Rebuilding the Market  
China is a focus export market, especially for the American lobster industry, but trade relationships became untenable due to impacts from punitive tariffs. Food Export–Northeast got creative and, as the China market reopened from the pandemic, our In-Market Representative developed a series of marketing activities and product promotions to help northeast seafood producers regain a foothold in the market.
What follows are some examples of promotions conducted by Food Export–Northeast. It's important to note that product promotions are executed on behalf of the industry to promote a product sector and are conducted at no cost to individual US companies. With this, no individual company name or brand appears.
Gfresh – 14-Day Online Promotion Boosts Sales for American Lobster
Between September 28 and October 12, 2020, Gfresh – one of China's largest online B2B seafood marketplaces – hosted an online American Lobster promotion. It provided detailed information about where American lobster is sourced from within the US, its sustainability, versatility, and taste. Lobster sales totaling $97,143 resulted over the 14-day promotion period and awareness for the American lobster industry expanded.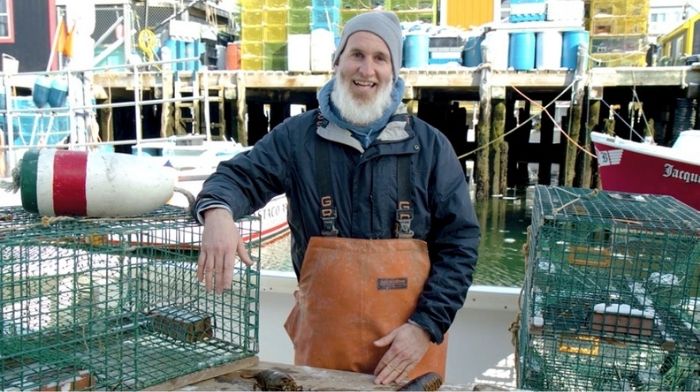 Cookbook for Chinese Buyers and Chefs: American Lobster and Scallops Center of the Plate
To help Chinese buyers and chefs better understand how Northeast US seafood products – namely American lobster and sea scallops – can be prepared for consumers, the Food Export–Northeast In-Market Representative created a 24-recipe cookbook. The recipes range from traditional to modern Chinese cuisine.

Virtual Cooking Demonstration for Hong Kong Chefs
To continue building awareness for American lobster and scallops in Hong Kong's food service sector, Food Export–Northeast in collaboration with the US Agricultural Trade Office in Hong Kong hosted a chef cooking demonstration via Zoom on May 19, 2020 with 26 chefs from various restaurants, hotels, and clubs participating. The chefs received bento boxes featuring American lobster tail and scallop meat prior to the event, and then attended a day-long online seminar with demonstrations on how to prepare lobster and scallops. After the event, many attendees indicated that they intended to add American lobster and sea scallops to their menus.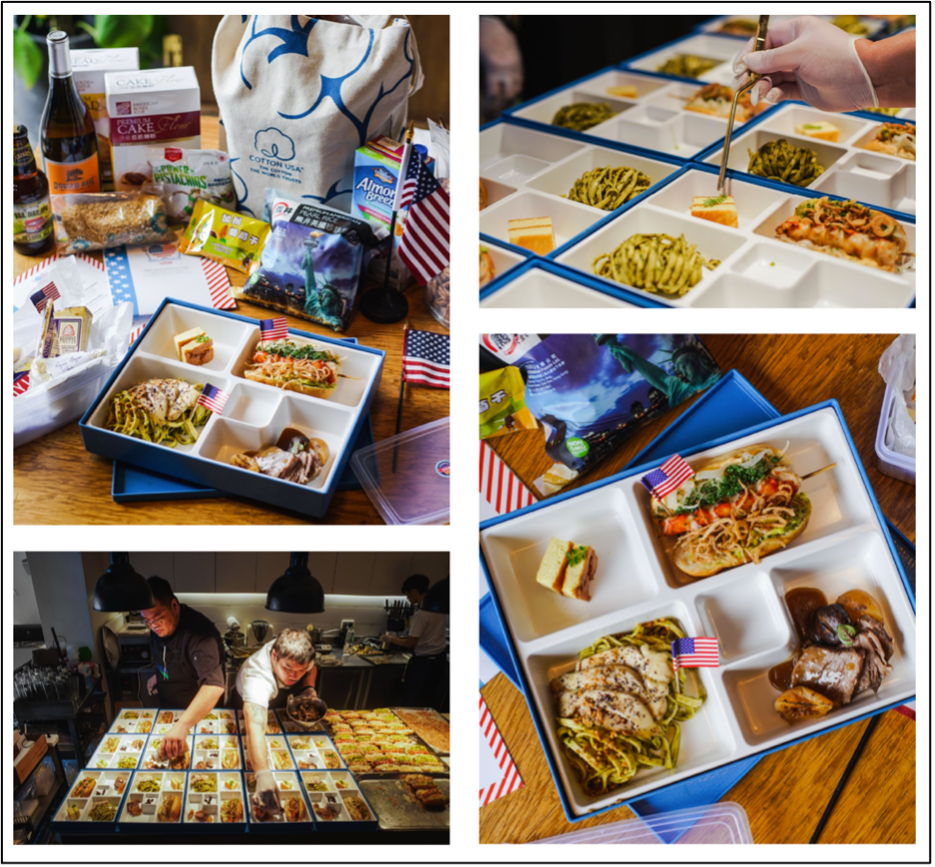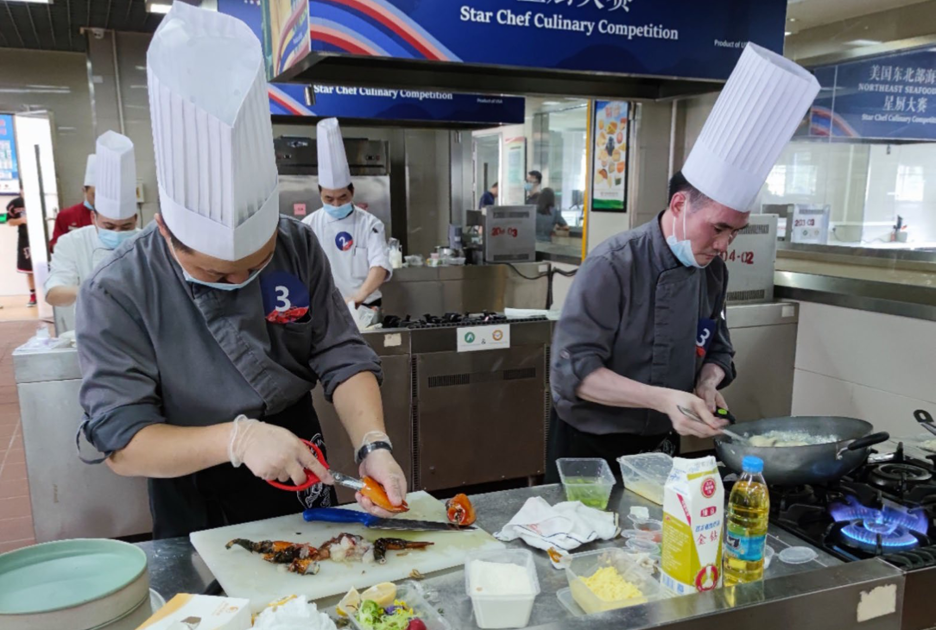 Expanding Advertising Efforts
Food Export–Northeast promoted the Northeast US seafood industry and products in targeted print and online trade publications including Conxemar, Fishmagazin, Produits de la Mer, UnderCurrent News, SeafoodSource, and SeafoodNews.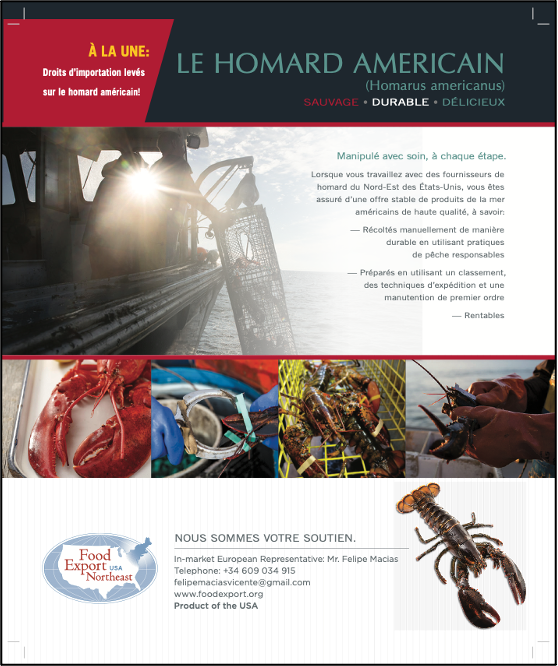 Curious how Food Export–Northeast can help support your business overseas? Visit our website to learn more about our promotional opportunities and marketing activities.
---
About Food Export USA – Northeast 
With its extensive programs and educational offerings, Food Export USA–Northeast (Food Export–Northeast) is recognized as the preeminent expert and cost-effective resource for Northeast seafood and agricultural suppliers looking to sell their products overseas. Founded in 1973, Food Export–Northeast is a non-profit organization that works collaboratively with its 10 member states' agricultural promotion agencies from Connecticut, Delaware, Maine, Massachusetts, New Hampshire, New Jersey, New York, Pennsylvania, Rhode Island and Vermont, to facilitate trade between suppliers and worldwide importers and to promote the export of food, agricultural and seafood products from those states. Since its founding, the organization has helped Northeast seafood suppliers gain access to a broad range of export markets, supported overseas in-market educational and promotional programs and offers emerging suppliers access to funds to help grow their export business. The organization is funded through the Market Access Program (MAP), administered by the USDA's Foreign Agricultural Service.
Learn more about us and what we do for the Northeast seafood industry here.  Contact us.