Say hello to the Food Export interns!
Every year Food Export – Midwest and Food Export – Northeast have a variety of interns that work in our own offices in Chicago and Philadelphia as well as directly with our member states Departments of Agriculture across the Midwest and Northeast.
In honor of National Intern Day coming up on July 30th we thought it would be fun to take a minute and introduce you to some of our interns.
See below for short videos and write ups about what our interns are doing in their internships, their goals for after graduation, as well as some of their favorite things that have happened during their time with us so far.  
---
Alan Hinds
Kansas State University – Agricultural Economics
Food Export – Midwest Intern at the Kansas Department of Agriculture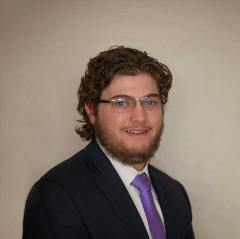 Alan is from Lawrence, Kansas and is currently studying Agricultural Economics at Kansas State University and interning at the Kansas Department of Agriculture for Food Export – Midwest.
After finishing his Bachelors Degree, he will continue his education and pursue a Masters in Agricultural Economics before working on a PhD. One of his favorite opportunities that he had as a Food Export/KDA Intern was visiting with Canadian Consul General Stéphane Lessard regarding Kansas exports to Canada.
---
Anne Redmond
University of St. Thomas – MBA
Food Export – Midwest Intern at the Minnesota Department of Agriculture
---
Daisy Qin
Loyola University Chicago – Major in Marketing, Minor in Japanese
International Marketing Program Intern at Food Export – Midwest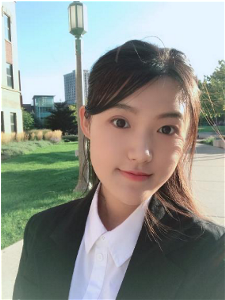 "After graduation I would like to pursue further education in Graduate school. Adopting a puppy from an animal shelter is also in my life plan after graduation!   
Working as an intern at Food Export has been exciting for me. Every day of work is a whole new experience, whether it's in our office or from my home.  Supporting our customers from different industries, learning about international food markets, and celebrating holidays with colleagues. These are all memories and experiences that are special to me!  
I want to thank my colleagues and superiors for being supportive, warm, and friendly. I could not be able to enjoy this experience so much without you!"  
---
Kelly Kim
De Paul University – International Studies
Liaison Intern at Food Export – Midwest
---
Lindsey Sarbacker
University of Wisconsin-Madison – Double Major in Dairy Science and Life Sciences Communication
Food Export – Midwest Intern at Wisconsin Department of Agriculture, Trade and Consumer Protection
---
Tia Regec
Temple University – Marketing
International Marketing Program Intern at Food Export – Northeast
---
Tony Liu
Ohio State University – Finance
Food Export – Midwest Intern at Ohio Development Services Agency
Tony is rising senior at the Ohio State University studying Finance. He is from Sylvania, Ohio and is currently working as a state intern with Food Export – Midwest helping Ohio suppliers with their export needs and connections. His internship and career experience so far has been geared towards international business, and he finds global opportunities to be very exciting.
His goals after graduation include one day starting his own business, developing global and finance skills, and contributing to his community in meaningful ways.