by Mike Hamrock, International Marketing & Branded Program Associate, Food Export – Midwest
In early 2020, pre-pandemic, Food Export was excited to announce the launch of two new services!
One of those was the Lead Qualification Service. This service was initially established to help U.S. suppliers prioritize their leads after exhibiting at domestic or international trade shows.  Now that most trade shows have been canceled or postponed for 2020, and into 2021, because of COVID-19 the service has adapted to continue helping suppliers qualify foreign leads from a variety of sources. 
Developing and pursuing leads is an even more tumultuous process now due to COVID-19.  As we witness our industry pivot more and more towards virtual tradeshows and events, we are receiving reports that some of these shows see suppliers leaving with dozens of leads and have difficulty prioritizing them.  Where they may have been able to meet the buyer in person at past events, removing that face-to-face contact from the mix has left suppliers with difficulties in assessing the legitimacy of importers, as well as their fit to be a customer or partner. 
Food Export-Midwest and Food Export-Northeast have tackled these issues head-on and we continue to adapt our programs to best fit your needs and the ever changing world of exporting.  Our Lead Qualification Service is not only an effective way to prioritize your leads, but it also provides you the information needed to engage the buyer successfully. 
Our network of dedicated In-Market Representatives (IMR's) make up the backbone of this service.  Combining industry expertise and decades of experience, they not only have the research tools needed to vet buyers, but many of them already have working relationships with key players and importers in their markets.   Our IMRs use a wide array of tools to provide valuable information regarding the importer's organization history and background, key demographic information, as well as products of interest and their current experience importing from the United States.  Having this information available has helped our suppliers qualify leads quickly and effortlessly, even leading to success in new markets for some.
A prime example is Rob Miller of Miller's Mustard, a supplier based in Pennsylvania who reached out to us during the summer of 2020 needing help with a lead.  After registering for the Lead Qualification Service, he received his report within a few days and was able to confidently pursue business with a new importer.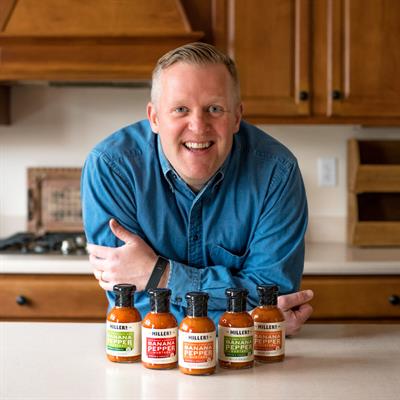 Here is what Robb had to say about his experience:
"We were recently contacted by a potential overseas distributor.  The submitted company information seemed legitimate, but how do you know if it is real?  And since overseas payments are made via wire transfer, it was concerning to send our banking information to an unknown.  We reached out to Food Export for their thoughts and they made us aware of the Lead Qualification Service.  This service provided a full background on the company, and the IMR was also able to provide information on their involvement in the specialty food industry.  The Lead Qualification Service was extremely helpful, and without it I am sure the opportunity would not have moved forward.  Very beneficial service!"
If you have had trouble with potential leads this year or have found yourself in a similar situation to Robb, give your Food Export Liaison a call and find out if the Lead Qualification Service is the right fit for you.  Regardless of where your lead comes from, our experts are ready to help!