USEADC Attaché Seminar
Arlington, Virginia
July 10 – 11
Each July, Food Export- Midwest and Food Export – Northeast staff attend the US Agricultural Export Development Council's summer conference.  The conference gathers many of the organizations that receive USDA funding for export development of US food and agriculture products. 
The first day includes one-on-one meetings between a selection of the USDA's Foreign Agricultural Service (FAS) Attachés who are in Washington, DC before moving to newly appointed Posts.   Food Export had a series of nine meetings where we had the opportunity to brief the Attachés about planned activities, past supplier success stories in their market, as well as any issues suppliers are having related to trade in that market.  The FAS Overseas Offices have been great allies in supporting and promoting US products and this face-to-face time helps to generate ideas and establish relationships that benefit Northeast and Midwest suppliers.
The second day of the conference included many presentations on the status of trade and the current administration's priorities for negotiating trade agreements and resolving trade issues with key trade partners such as China, Japan, Canada, Mexico, the UK, and Africa.  Updates on these will continue to be shared in Food Export's Global Food Marketer. 
Central America Importer Seminars
Costa Rica, Nicaragua, Panama
July 14 – 17
Food Export – Northeast International Marketing Program Senior Coordinator Andrew Haught traveled to Costa Rica, Nicaragua, and Panama to present at a few Food Export Importer Seminars.  Aimed to help importers from markets around the globe better understand Food Export's mission as well as our programs and service, Importer Seminars have been a great asset to our organizations. Especially in markets like Costa Rica where 41% of all imports to the country are from the U.S., and Panama where it totals 51% of imports, education and better understanding of how to connect U.S. suppliers to local buyers is vital.
Thanks to our recent funding from the USDA's Agricultural Trade Promotion Program (ATP) we've had the opportunity to increase the number of importer seminars we conduct around the world.  We are looking forward to 4 more Importer Seminars happening in the month of August, in Taiwan, El Salvador, Honduras, and Guatemala.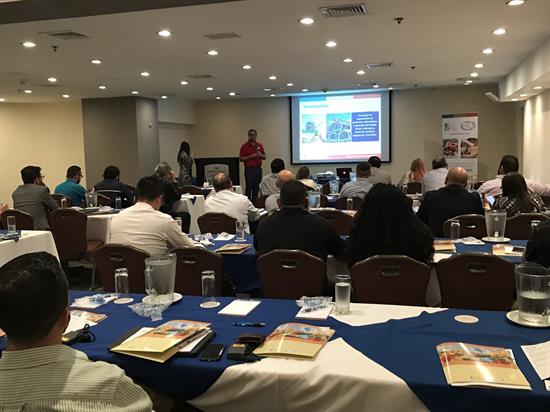 Food Export – Northeast International Marketing Program Senior Coordinator Andrew Haught presenting to a crowd of importers in Costa Rica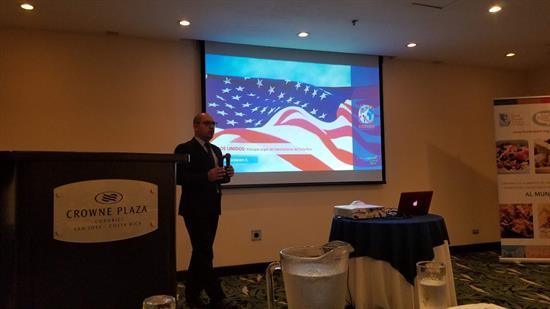 A presentation about U.S. imports to Costa Rica to help educate local importers by CRECEX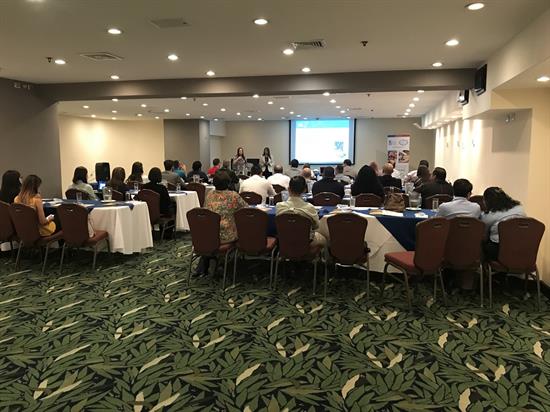 A crowd of Central American importers attentively listening to presentations about U.S. importers



Focused Trade Mission to Mexico for Private Label, Food Service, and Retail Products
Mexico City, Mexico
July 16 – 17
The Focused Trade Mission to Mexico for Retail, Food Service and Private Label products took place in Mexico City from July 16th to 17th. This mission brought 10 suppliers from the Northeast and Midwest regions to meet with over 20 importers based all over country. The mission was led by our In-Market Representatives for Mexico with assistance from our state member Ashwini Rao from the Wisconsin Department of Agriculture.  Maddie Smith, Food Export – Northeast Liaison also attended the mission to help facilitate and meet with suppliers. 
The mission started with an informative market briefing from local USDA staff members from the Foreign Agriculture Service, Agricultural Trade Office, and even a diplomat from the U.S. Embassy. They discussed topics on the new trade deal between Mexico and the United States (USMCA), the typical consumers in the Mexican market, and how they can help the companies that are interested in exporting to Mexico.
Suppliers were taken on a retail tour of some of Mexico City's largest retailers including Walmart, Sam's Club, Costco, City Market (La Comer), Chedraui,  Superama and finally a department store, El Palacio de Hierro. This gave the suppliers a chance to see their competitors in the market and a chance to see local trends that are happening in all types of retail outlets. 
The next day suppliers had their one-on-one meetings with the Mexican importers. There were over 100 meetings that took place during the day, and projected export sales as a result of the event are approximately $1 Million in the next 12 months.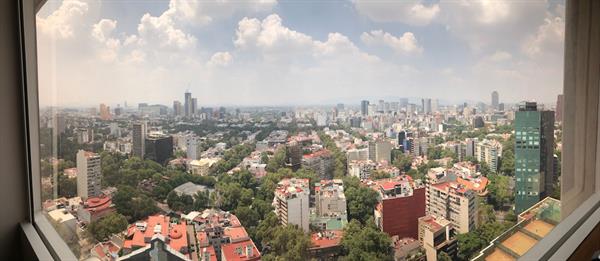 Mexico City skyline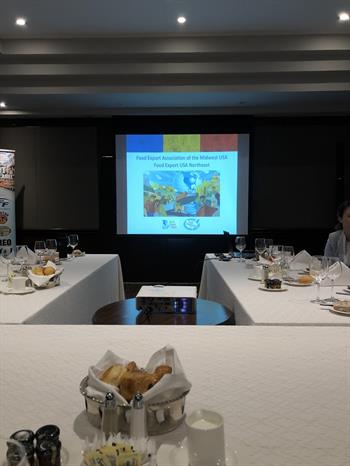 USDA Market Briefing and Food Export presentation for U.S. exporters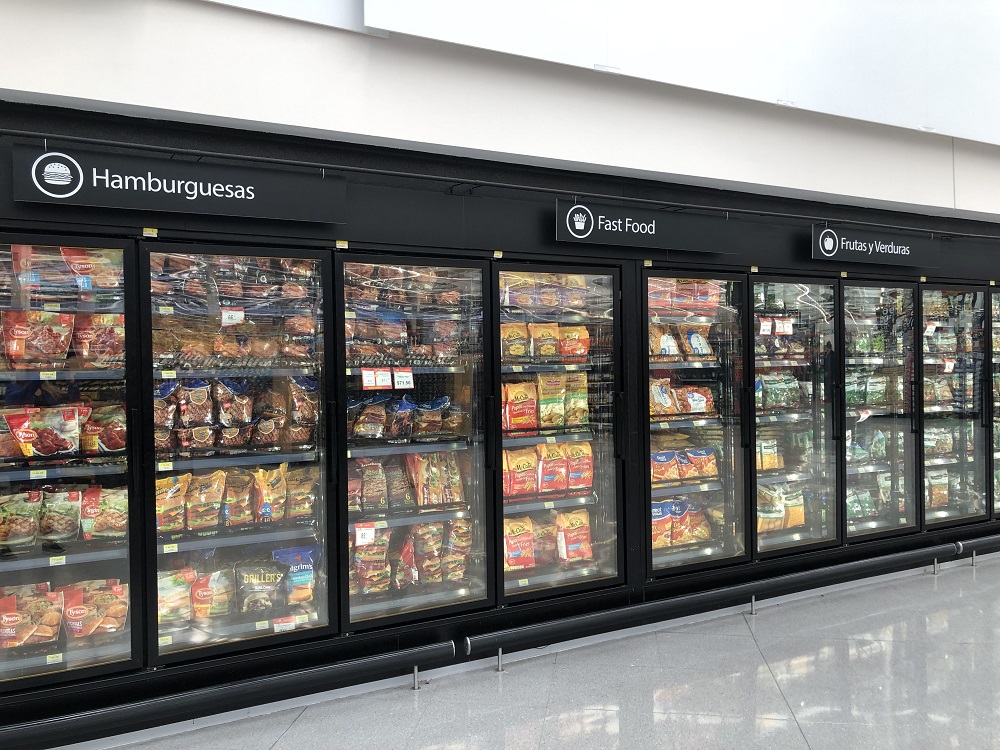 Retail tour of local Mexican grocery stores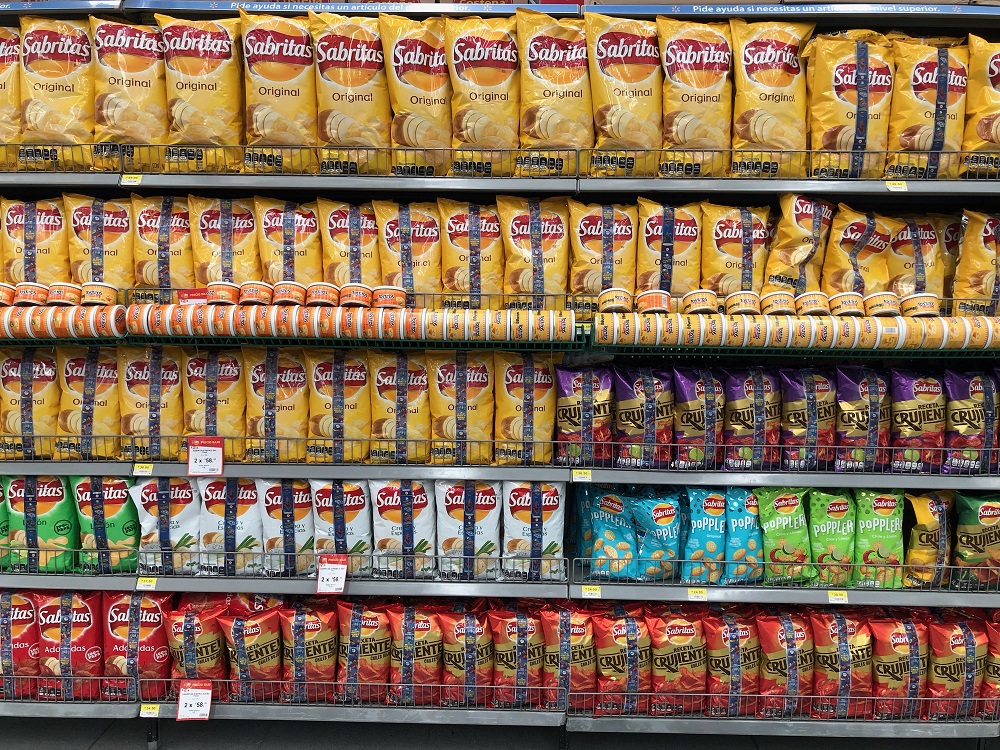 Retail tour of local Mexican grocery stores continued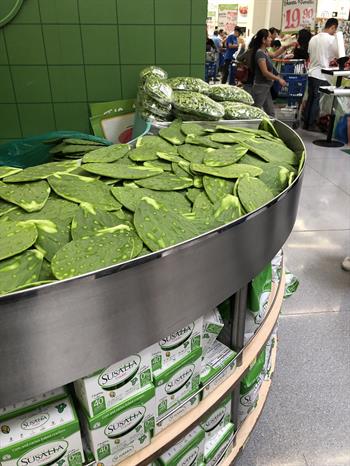 Cactus for sale at a Mexican grocery store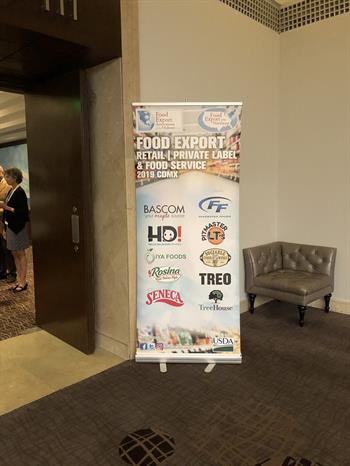 Food Export sign for the Retail, Private Label, & Food Service Buyers Mission
One-on-one meetings between U.S. suppliers and local Mexican importers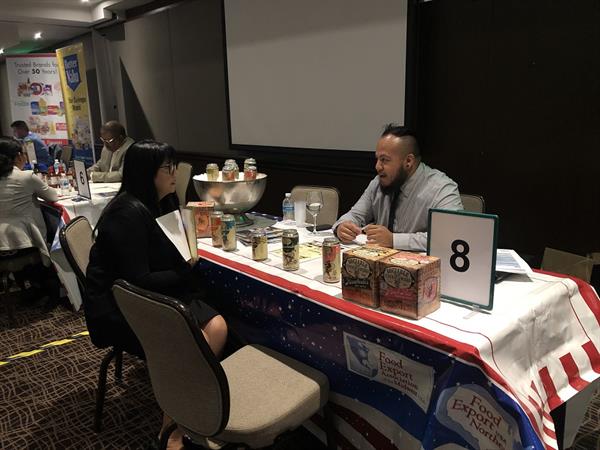 One-on-one meetings continued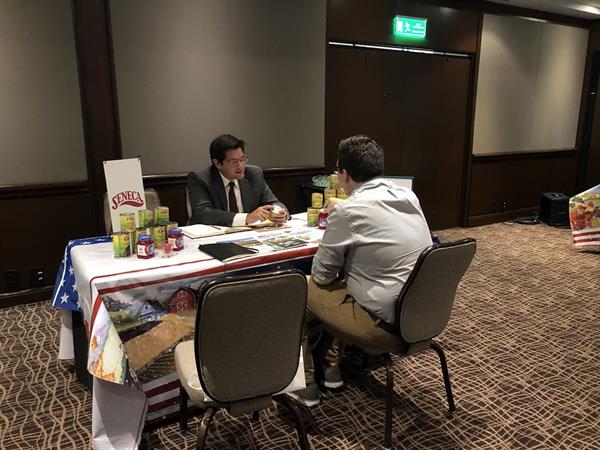 One-on-one meetings continued
2019 Midwest Buyers Mission
Minneapolis, Minnesota
Madison, Wisconsin
Chicago, Illinois
July 29 – August 1
Our 2019 Midwest Buyers Mission took place from July 29th to August 1st in Minneapolis, Madison, and Chicago. Thanks to our ongoing partnerships with our state members at the Minnesota Department of Agriculture, the Wisconsin Department of Agriculture, Trade and Consumer Protection, and the Illinois Department of Agriculture, this year's Midwest Buyers Mission once again was a great success bringing together over 20 international buyers to meet with over 75 U.S. suppliers. As always, the Midwest Buyers Mission offered a variety of U.S. suppliers the opportunity to meet with international buyers and start relationships that can lead to future export sales in a scale that wouldn't otherwise be possible.  
This year we invited 21 buyers from the following countries to attend the mission:
Barbados
Brazil
Canada
China
Colombia
Guatemala
Malaysia
Mexico
Netherlands
New Zealand
Panama
Paraguay
Peru
Philippines
Qatar
Saudi Arabia
South Korea
Taiwan
United Arab Emirates
Uruguay
Vietnam
Historically we have always seen a lot of success stories come out of the Midwest Buyers Mission because of how well it is organized and facilitated, and how much emphasis the participating U.S. suppliers put on being ready to meet and follow up with international buyers. Be sure to check out our How To Webinar Series that will guide you through drafting an introductory email to international buyers and best practices for following up after a trade event.
Simultaneously as meetings were taking place at the Chicago stop, there was a meeting of the USDA Young Professionals group, JPAC, that also took place.  Food Export – Midwest Recruitment and Liaison Supervisor Paul Weiss attended the event and gave an introductory presentation about our organizations.
Minneapolis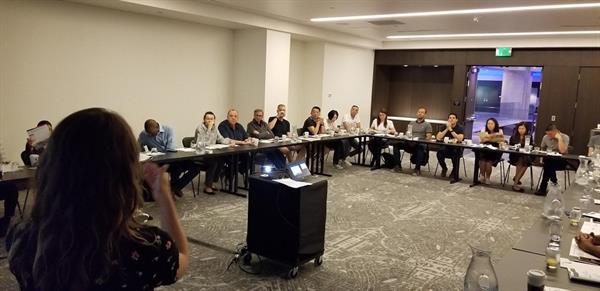 Market briefing for 20+ international buyers to learn more about the U.S. food and ag industry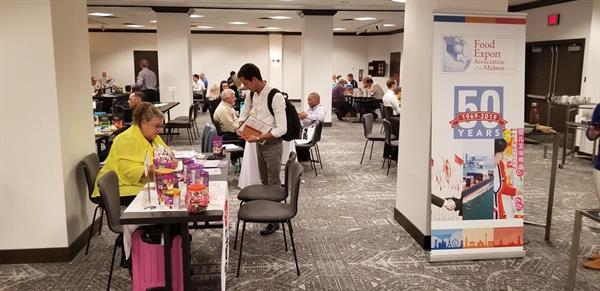 One-on-one meetings between international buyers and U.S. exporters in Minneapolis, Minnesota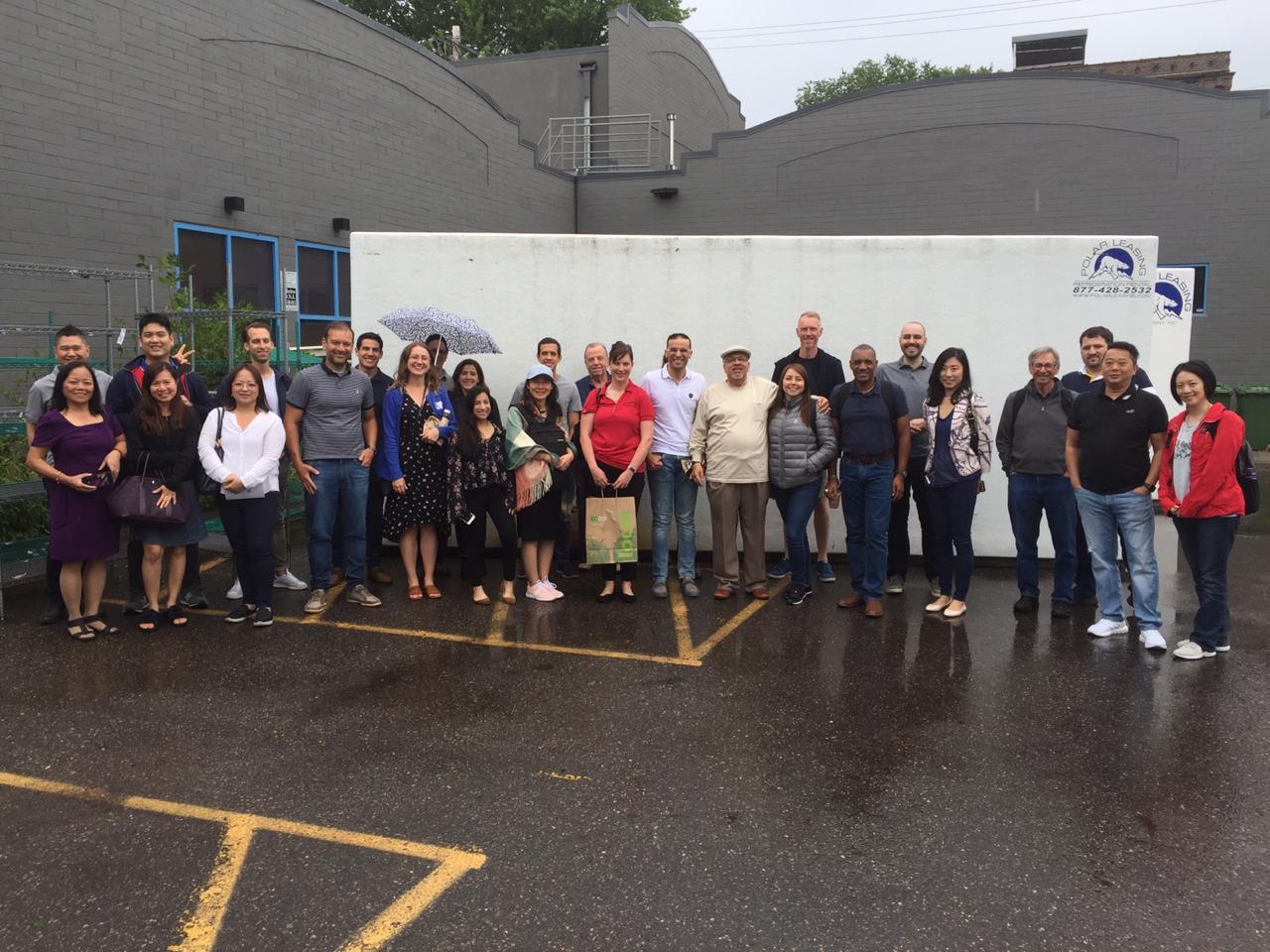 Food Export staff and international buyers on a Retail Tour to local Minneapolis stores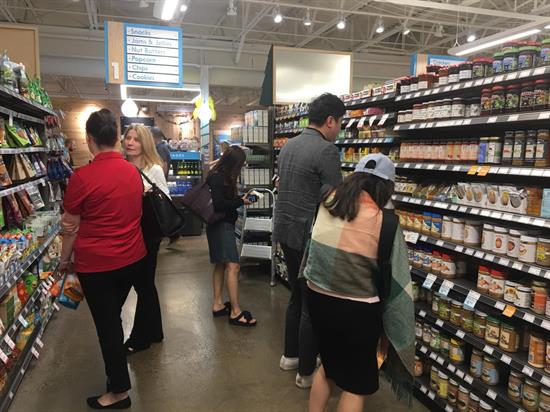 Retail tour continued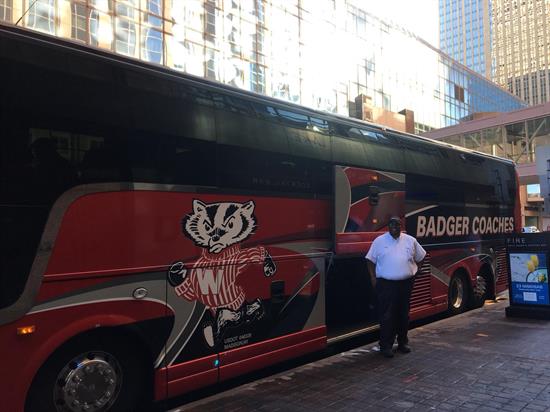 Time for the staff and buyers to hope on the bus and head to stop #2 – Madison, Wisconsin
Madison

Another retail tour stop at Cranberry Country Market in Tomah, Wisconsin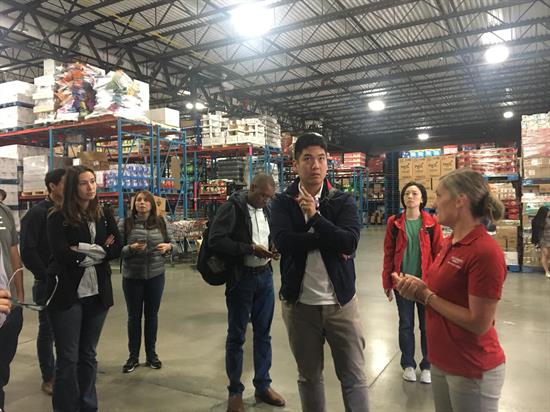 Retail tour continued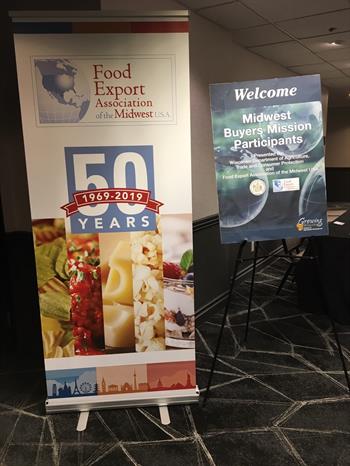 Food Export – Midwest 50th Anniversary sign next to a Wisconsin Department of Agriculture, Trade and Consumer Protection sign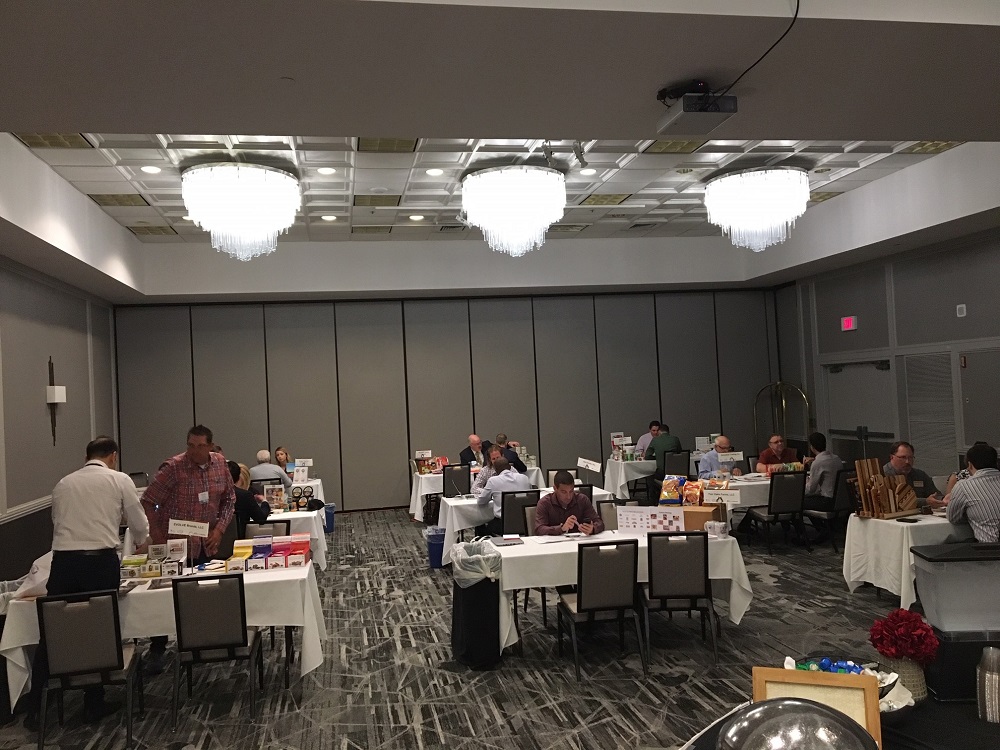 One-on-one meetings between U.S. suppliers and international buyers in Madison, Wisconsin
Chicago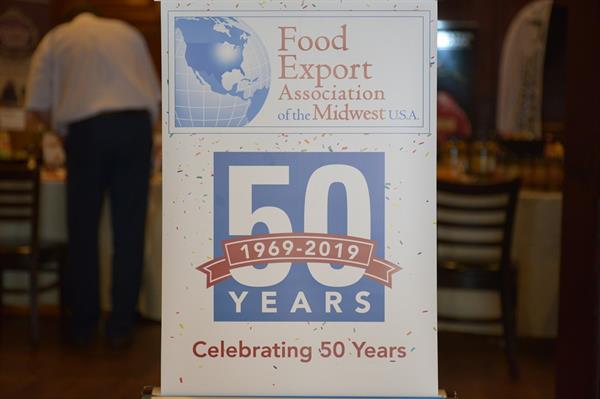 50th anniversary sign to welcome buyers and suppliers to the Chicago stop of the Midwest Buyers Mission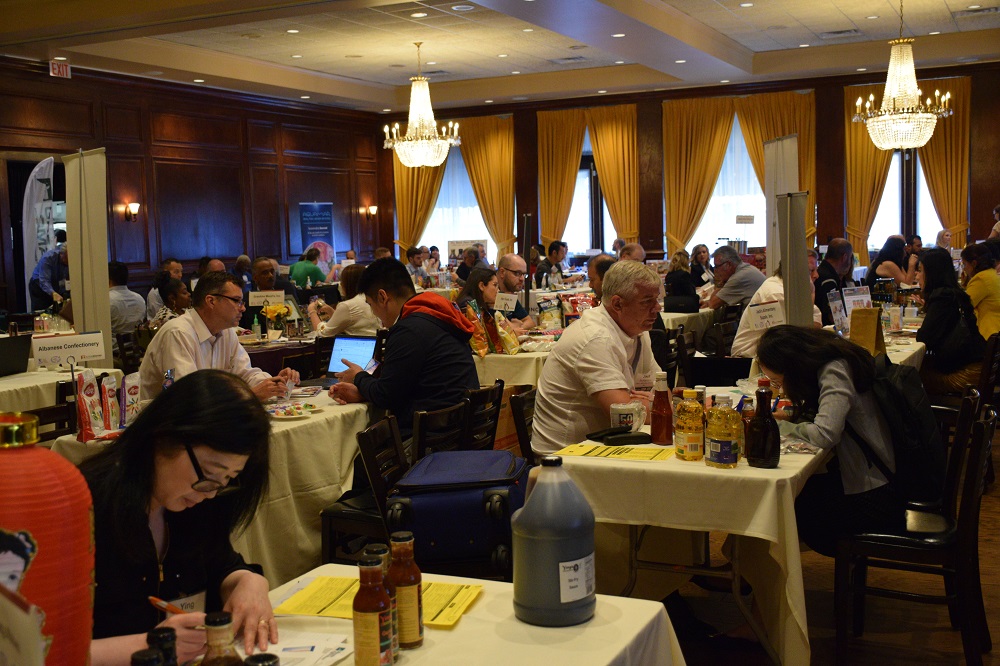 Full room of suppliers and buyers meeting at the 3rd stop of the Midwest Buyers Mission at Maggiano's in Chicago
36 U.S. suppliers, 21 international buyers, and over 400 meetings in one day in Chicago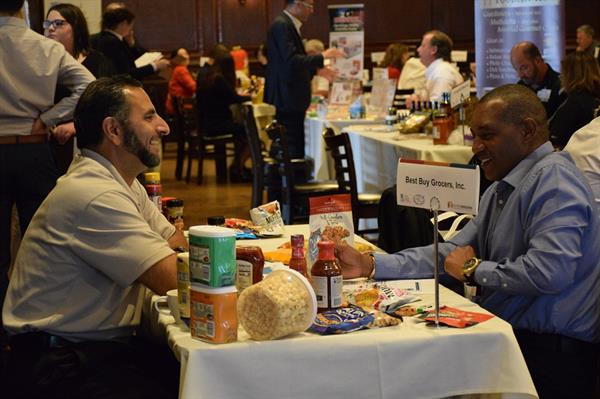 U.S. suppliers are able to meet with buyers from all around the world in an efficient and cost effective way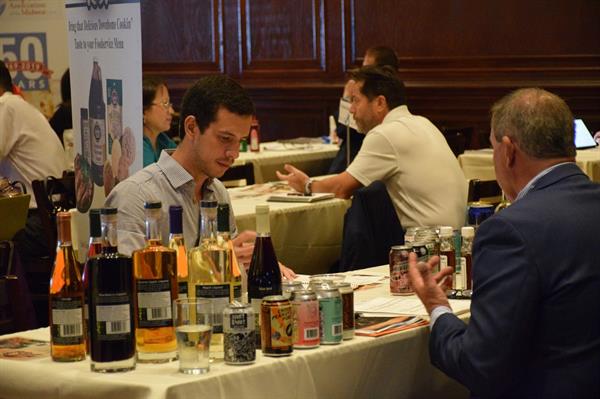 Many potential export possibilities begin with these one-on-one meetings at Buyers Missions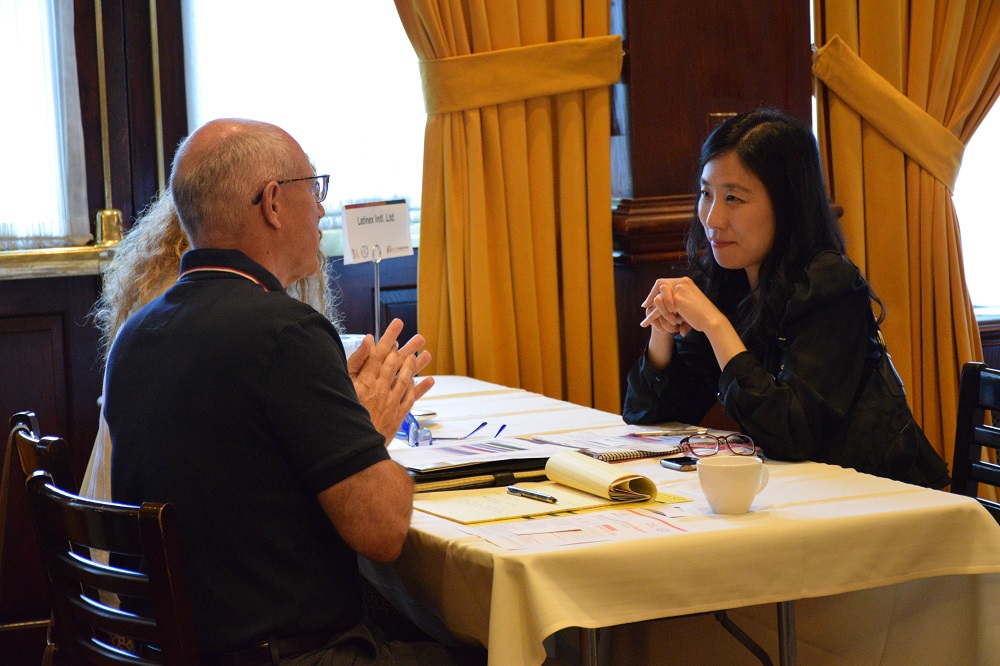 Food Export's In-Market Representative for South Korea meets with one of our U.S. suppliers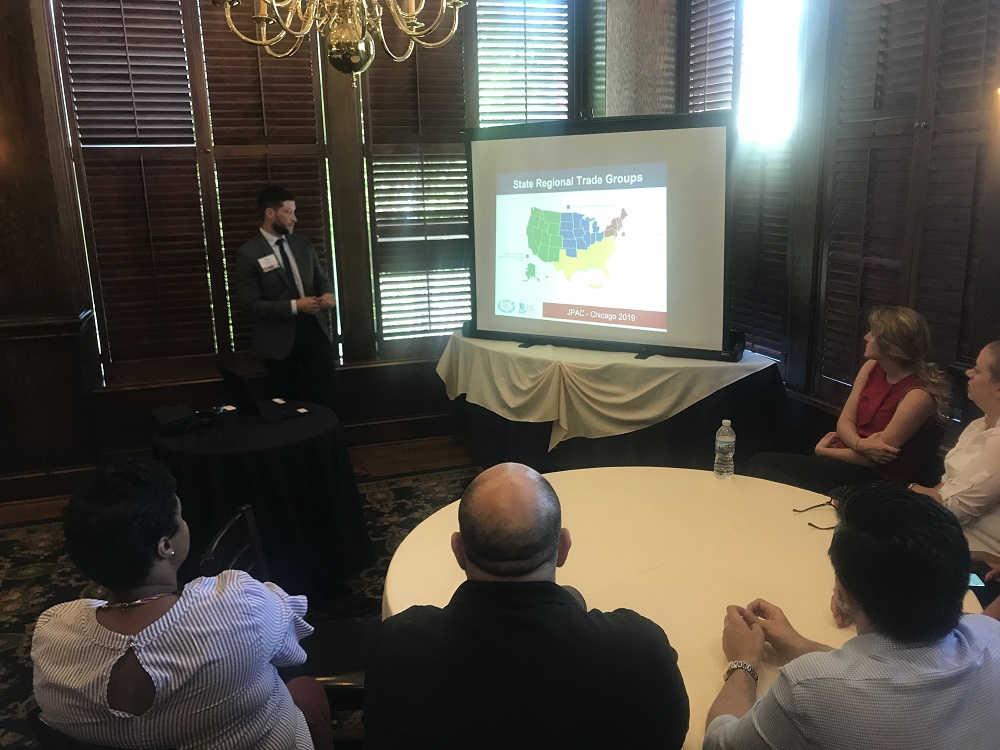 Food Export Recruitment and Liaison Supervisor Paul Weiss gives a presentation to the USDA Young Professionals group, JPAC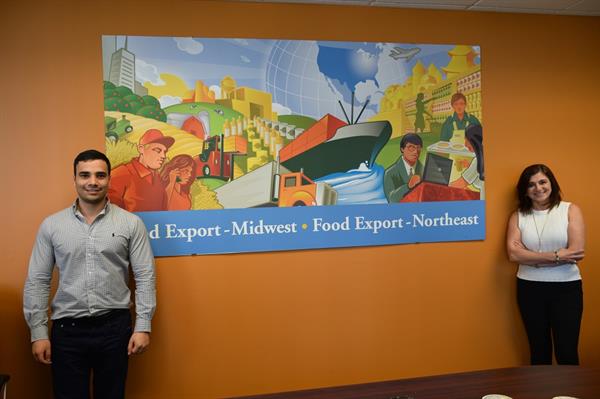 Food Export's In-Market Representatives for Guatemala, El Salvador, and Honduras visit the Chicago office

US Food Fair
Jakarta, Indonesia
In honor of the fact that the U.S. and Indonesia are currently celebrating 70 years of diplomatic relations, we decided to celebrate by partnering up with Ranch Market grocery store in Indonesia to promote foods and beverages from some of our suppliers! Our In-Market-Representative Kafi helped to facilitate and organize the in-store promotion and is pictured below with some of the products.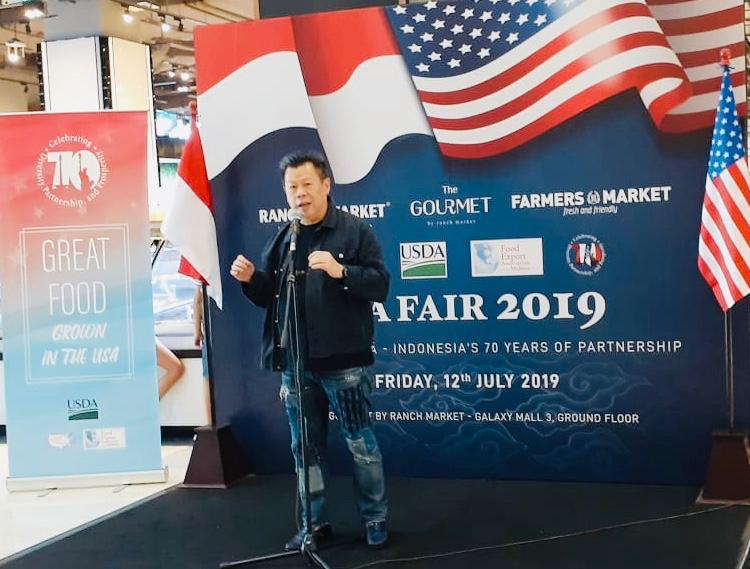 Food Export In-Market Representative for Indonesia gives some remarks at the USA Fair 2019 in Indonesia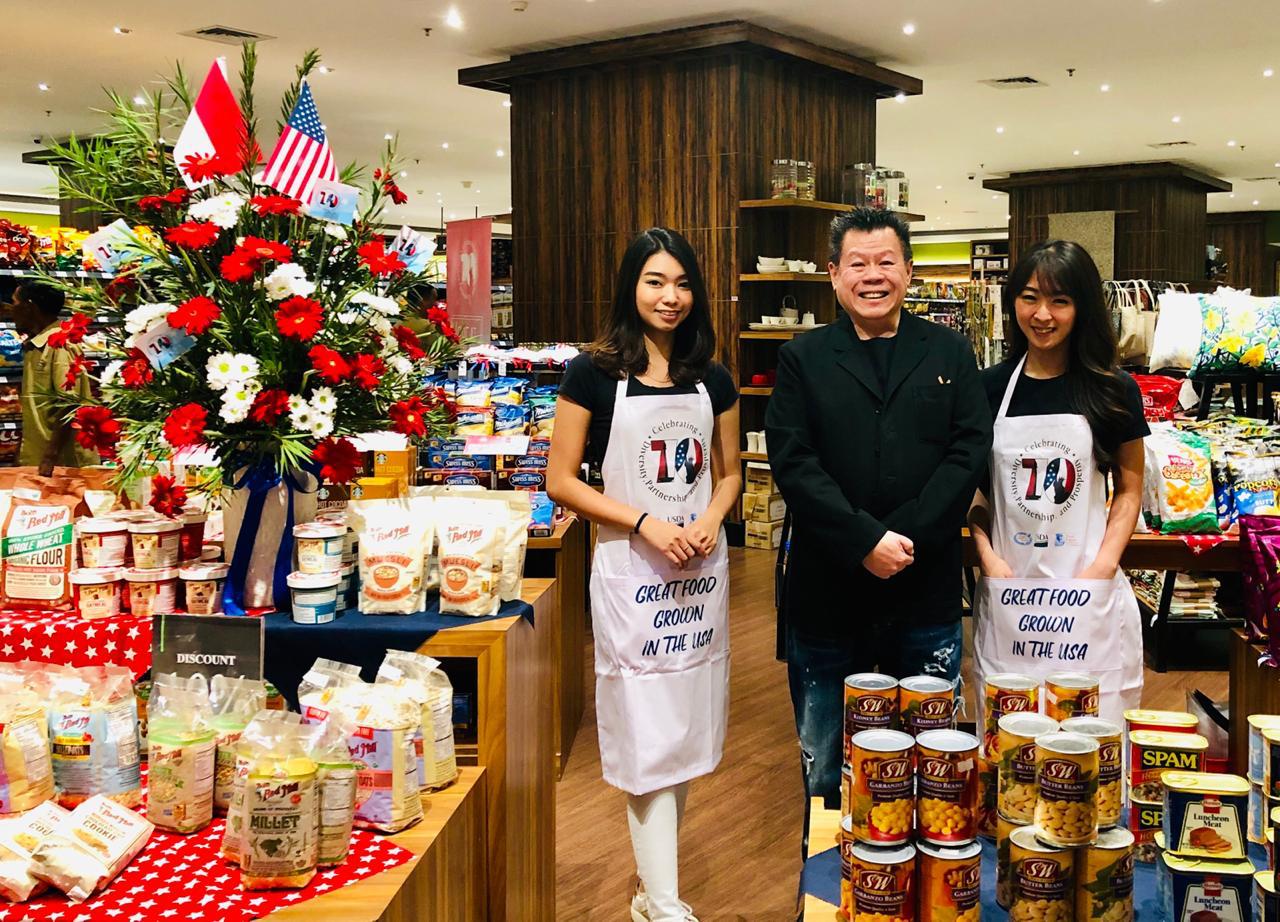 Food Export In-Market Representative for Indonesia poses in one of the stores participating in the USA Fair 2019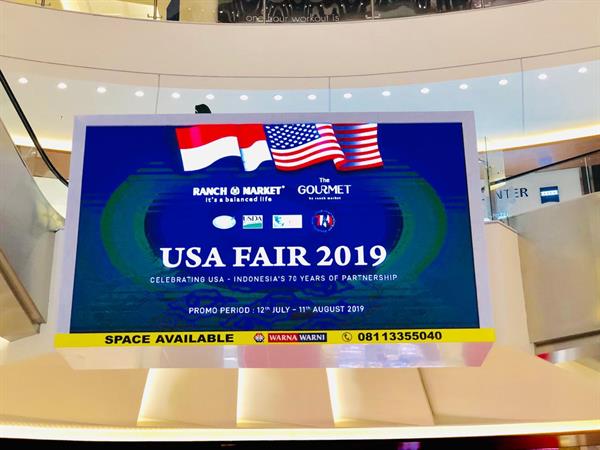 A sign promoting the USA FAIR 2019
COMING UP IN AUGUST
Focused Trade Mission to China & Hong Kong for Retail Products – August 11 – 17
You've Decided to Export: What's Next? Seminar – August 13, 14
Importer Seminar – Taipei – August 19
Importer Seminars – El Salvador, Honduras, Guatemala – August 28 – 30