Where in the world is Food Export!?
See everywhere our staff traveled during the month of October to help promote the export of food and agricultural products from the Midwestern and Northeastern regions of the U.S.
Value-Added Feed Ingredients Buyers Mission at the World Dairy Expo
Minneapolis, Minnesota – October 1st
Madison, Wisconsin – October 3rd
The month kicked off with our 2 stop Value-Added Feed Ingredients Buyers Mission in conjunction with the 52nd annual World Dairy Expo.  The first stop was in Minneapolis, Minnesota on October 1st. There were over 30 meetings scheduled in Minneapolis between U.S. suppliers in the animal feed industry and foreign buyers from 6 different countries including: China, Australia, New Zealand, Taiwan, Thailand, and Chile. 
The next day the group travelled to Stop #2 in Madison, Wisconsin but first made stops to visit a grain elevator on the Mississippi River and tour a local dairy farm.  Buyers Missions are always a great opportunity to educate the foreign buyers that we bring over on the U.S. market.  As well as show them the facilities and the people that make the products possible first hand so they can understand the quality and processes that go into U.S. products.
In Madison, Wisconsin, the foreign buyers met with 14 more US suppliers before exploring the World Dairy Expo.  Take a look below at a great recap video of the Expo, we can't wait to see everyone again next year at the 53rd World Dairy Expo!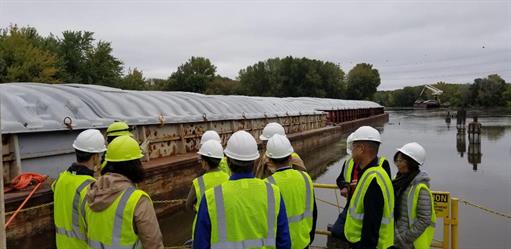 America's Food and Beverage
Miami, Florida
October 1 – 3
The America's Food & Beverage trade show took place in Miami on October 1 & 2.  Executive Director Tim Hamilton and Food Export-Midwest Liaison Paul Sorenson were in attendance at the show.  After last year's show was cancelled due to the lingering effects of Hurricane Irma, the 2018 show was well attended by buyers from the Caribbean, Central America, and South America.  In addition to the large USA pavilion, 9 other country pavilions were present, including South Africa, Argentina, Brazil, Poland, Turkey, Peru, Canada, Thailand and Jordan.  Many of the US exhibitors were happy with the leads they received from the show, and it was a great opportunity for our staff to meet with US companies to help them plan for their 2019 export plans.

Food Show PLUS!™ at Food Ingredients Asia (Fi Asia)
Jakarta, Indonesia
October 3 – 5
Food Ingredients Asia took place in Jakarta, Indonesia from October 3 – 5.  Our In-Market Representative for Indonesia was at the show to help facilitate our Food Show PLUS!™ services for participating exhibitors, including setting up meetings between the supplier and international buyers attending the show.  It was a great show and we look forward to participating again in the future! View a recap video of the 1st day of the show below.

Gluten Free Expo
Secaucus, New Jersey
October 13 – 14
The Gluten Free and Allergen Free Expo was held in Secaucus, New Jersey the weekend of October 13th.  Food Export-Northeast Liaison Deborah Ingravallo attended the show on Sunday, October 14th and said that the Meadlowlands Convention Center was packed!  She was able to meet with several of our current suppliers, and network and connect with several new prospects as well.  Unlike the shows we usually attend exhibitors were permitted to sell their products on the show floor.  As a result, there were plenty of samples!

Food Export Fall Member State Marketing Meeting
Pittsburgh, Pennsylvania
October 16 – 18
Food Export-Midwest and Food Export-Northeast held their annual Fall Member State Marketing Meeting in Pittsburgh Pennsylvania from October 16th to 18th at the Drury Plaza Hotel.  The recently renovated hotel was originally the home of the Federal Reserve Bank of Pittsburgh and still features metal bars on the windows and massive vault doors in front of the meeting rooms.
Food Export staff, FAS staff, Domestic Contractors, In-Market Representatives, and State Members were all in attendance to learn about current Food Export programs and services, and to discuss ongoing and future changes. There were 18 states represented from the Midwest and Northeast regions including:
Connecticut
Illinois
Indiana
Iowa
Kansas
Maine
Massachusetts
Michigan
Minnesota
Missouri
Nebraska
Ohio
Oklahoma
Pennsylvania
Rhode Island
South Dakota
Vermont
Wisconsin
It was a busy few days full of one-on-one meetings, presentations, networking, and learning.  Pennsylvania's Secretary of Agriculture, Secretary Russell Redding stopped by on the first day of the meeting to speak to all the attendees about Food Export and his experience with us over the years.  One of the highlights of the event was a presentation from Food Export-Northeast supplier Miller's Mustard about the continued export success he has found utilizing Food Export programs and services.  Another highlight was a presentation by Britt Aasmundstad, Associate Director, Public Policy at the National Association of State Departments of Agriculture (NASDA), and a former Food Export-Midwest Intern during her time at the North Dakota Department of Agriculture.
It was a great meeting, and we can't wait to see everyone all together again next October!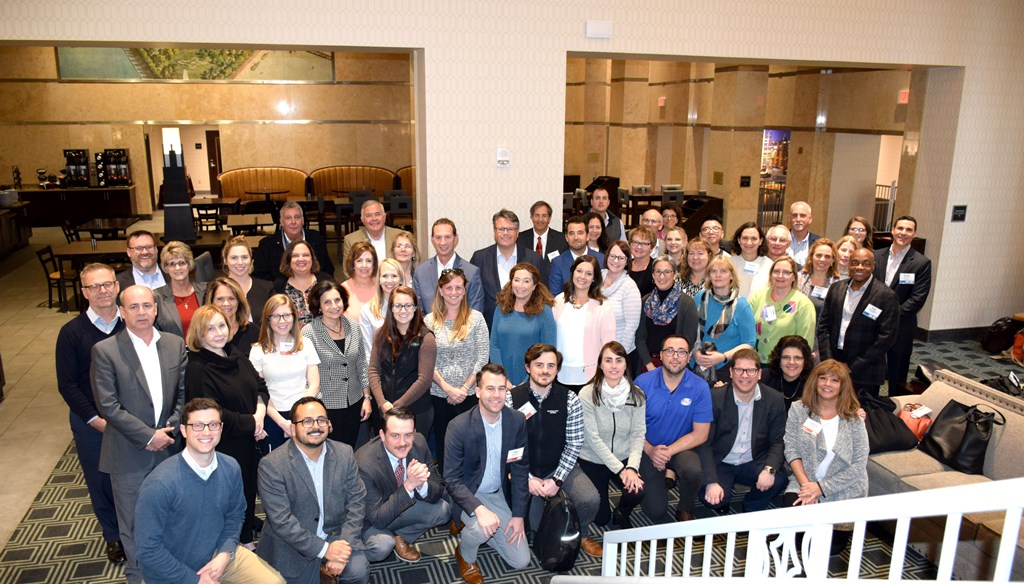 (Click picture to enlarge)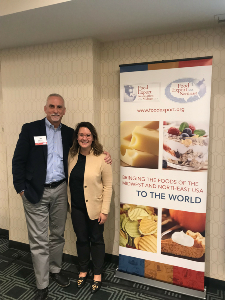 Food Show PLUS!™ at SIAL Paris
Paris, France
October 21 – 25
SIAL Paris 2018 took place in Paris, France from October 21 – 25, 2018.
Food Export-Northeast International Marketing Program Manager Suzanne Milshaw, Food Export-Midwest & Northeast Communications Coordinator Laura Buske, and Food Export In-Market Representative Jens Hombeck, all traveled to Paris to attend the show and to support the 23 U.S. suppliers that participated in our Food Show PLUS!™ program.
As well as attending the show our staff was invited to a reception at the US Ambassador to France's home for USA pavilion exhibitors, buyers, and FAS staff.  It was a great opportunity to network with others in the industry.
While on the show floor Communications Coordinator Laura Buske met with the FAS Posts from Italy, Dana Biasetti and Fred Giles to discuss a variety of topics, including Food Export's U.S. Food Link publication, a bi-monthly newsletter that provides information about the latest developments in U.S. product trends, the retail and foodservice industry, and other activities and events that are of interest to buyers of U.S. products.
It was a great 5 full days at the largest and busiest trade show in the world!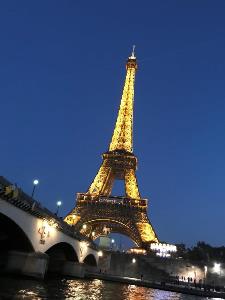 Food Show PLUS!™ at FIGAP
October 24– 26
Guadalajara, Mexico
FIGAP 2018 took place in Guadalajara, Mexico from October 24th – 26th.  Our In-Market Representative from Mexico was in attendance at the show supporting our U.S. supplier participating in Food Export's Food Show PLUS!™ services.  They were provided an interpreter for the show as well as making many new business contacts.  Food Export also had a booth at the show, which gained connections with 20+ new buyers looking to purchase U.S. feed products.  The next FIGAP show takes place in 2020.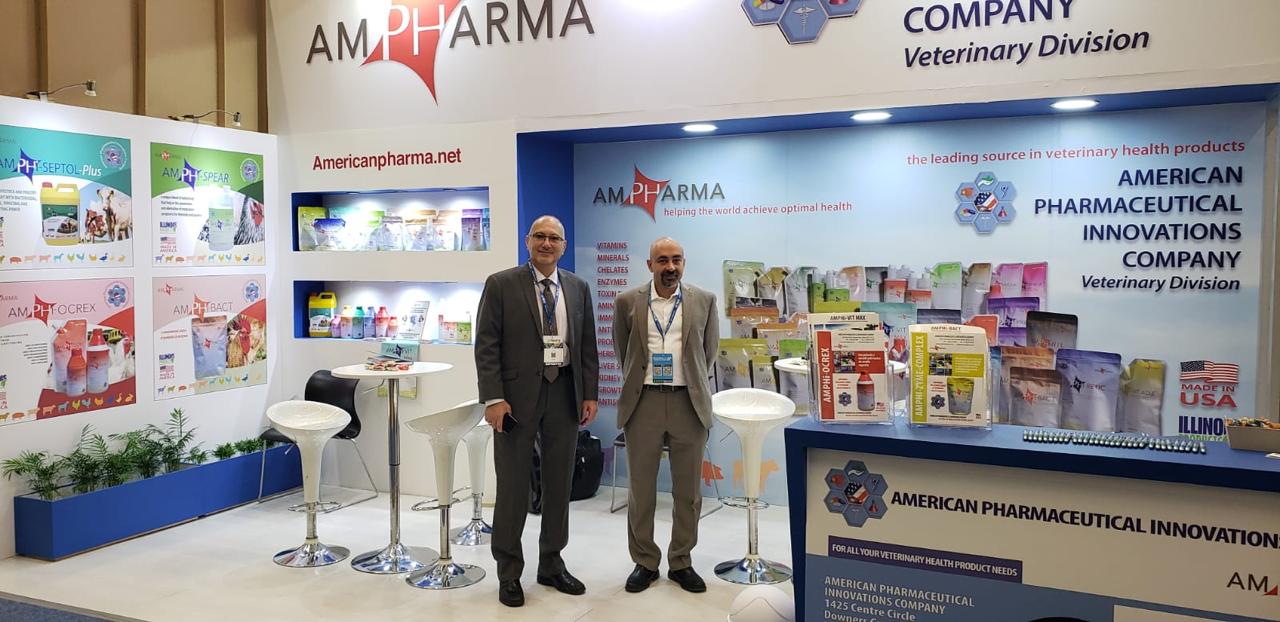 Coming Up in November
Focused Trade Mission to South Korea and Japan – November 5 – 9
Food Show PLUS!™ @ Seoul International Café Show – November 7 – 11
Food Show PLUS!™ @ Hong Kong International Wine & Spirits Fair – November 7 – 10
Food Show PLUS! @ the Busan International Seafood and Fisheries Show – November 7 – 9
Food Show PLUS!™ @ the China Fisheries and Seafood Expo – November 7 – 9
Private Label Buyers Mission @ PLMA – November 9 – 12
Food Show PLUS!™ @ Food and Hotel China – November 12 – 15
USAEDC Annual Workshop – November 13 – 15
Koserhfest – November 13 – 14
Food Show PLUS!™ @ SIAL Interfood – November 20 – 24
Food Show PLUS!™ @ ANUFOOD China – November 20 – 23
Food Show PLUS!™ @ Food Ingredients Europe – November 27 – 30
Food Show PLUS!™ @ World Food Expo/Wine Meets World Korea– November 28 – December 2
FAS Europe Strategic Marketing Workshop – November 28 – November 30