The Agricultural Trade Promotion Program (ATP) was set in place in early 2019  by the United States Department of Agriculture and is facilitated by the Foreign Agricultural Service to help mitigate the damage caused by retaliatory tariffs on U.S. agricultural and seafood products.   The program made $300 Million available to over 50 trade and commodity organizations over two rounds of funding.
Both Food Export-Midwest and Food Export-Northeast received significant allocations during Round 1 and Round 2 of funding, placing both of us in the top five of all recipient organizations. The press release and link to the list of recipients can be found here.
The ATP funds that we have received can be utilized over a 3-year period, 2019, 2020, and 2021.  The majority of funds are being used in our Branded Program to assist our Midwest and Northeast suppliers with diversifying their export markets.  However, some of the funding will support other various promotions.  One such promotion is our arrangement with the Alibaba group, (a global ecommerce platform) which will allow small businesses to take advantage of this sophisticated platform at a reduced rate.  Additionally, we are organizing overseas importer education seminars in order to reach new and interested buyers.  We are also conducting a variety of retail and foodservice promotions to help our seafood industry in the Northeast.
Below are a few of the Success Stories made possible from our new ATP funds.  We expect many more ATP stories to come in future months!
Seafood Expo North America
Seafood Expo North America (SENA) is North America's largest fish and seafood trade show. Taking place in Boston, Massachusetts, March 17th to 19th, Food Export – Northeast's Agricultural Trade Promotion Program (ATP) funded Branded Program subsidized 25 participants exhibiting at the show in 2019.
Some of the participants have graduated from standard Branded Program markets and demonstrated a need for the funding to be able to participate. Diversification of markets is a core aspect of Food Export – Northeast's trade mitigation strategy for seafood, and this show was a great opportunity to explore some of the untapped markets for Northeast U.S. Seafood Suppliers.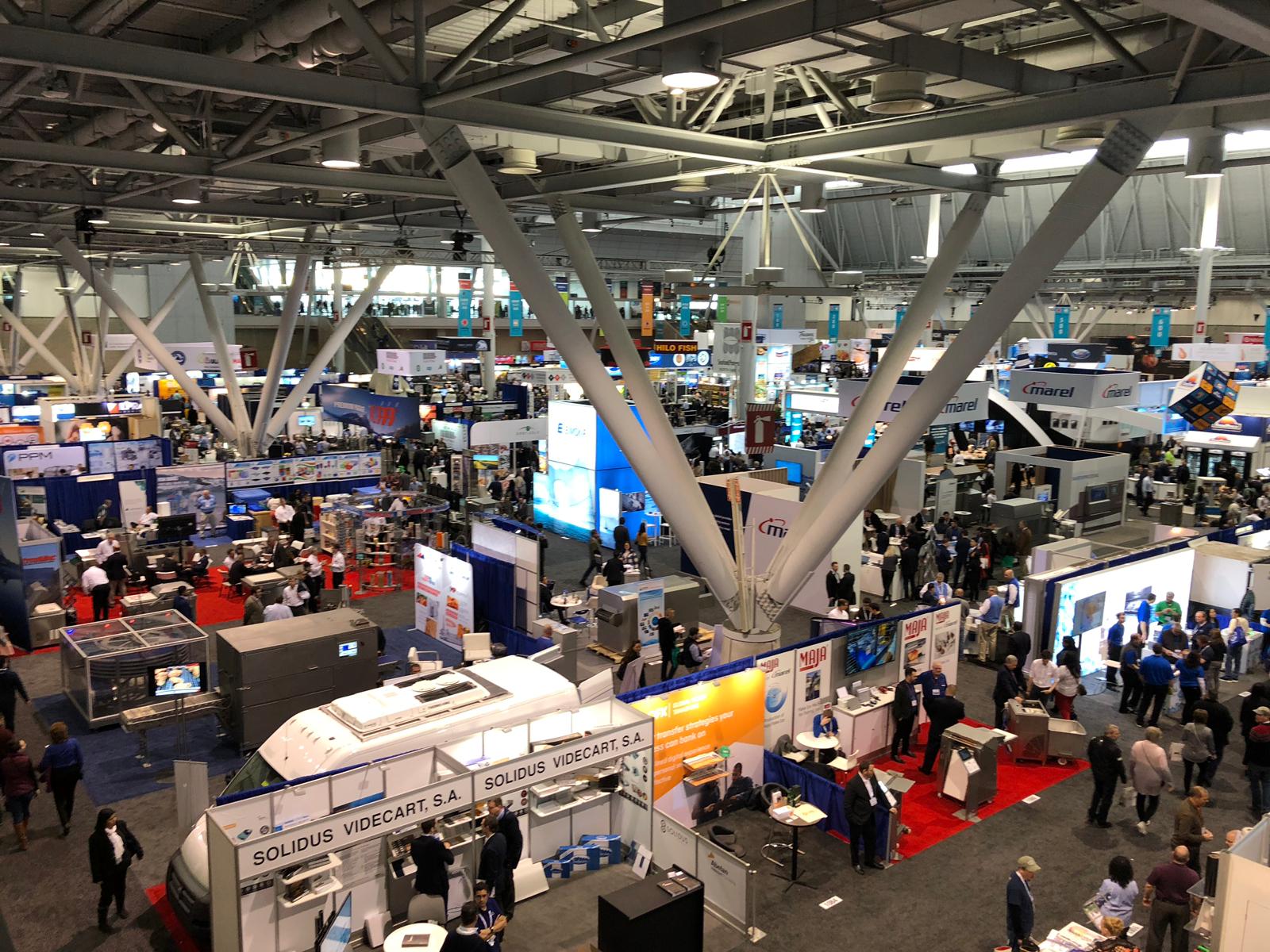 A.R.C. Hatchery of Massachusetts learned about the new funding from Food Export to help regain some of the sales they have lost from the recent major tariff impact and utilized the Branded Program to help them exhibit at the show. Rick Sawyer, Marketing Manager shared with Food Export, "We crossed a threshold by exhibiting at the show, the funding helped us to have this opportunity, and we learned how to approach potential customers from foreign markets. It has helped us to have our confidence level become really high." As a result of utilizing available ATP funding to exhibit at the show, the company is in strong negotiation with buyers met on the show floor from Hong Kong and Saudi Arabia.
Oyster Seminar
Trade between the U.S. and European Union is set to re-open for bivalves sometime in 2019, after a halt of trade since 2009. To prepare U.S. suppliers for the huge potential demand this will create, Food Export developed an U.S. Oyster Trade Seminar that was conducted at the Seafood Expo North America Show in Boston on March 17th.  Northeast U.S. oyster production has grown tremendously in the last ten years since trade was halted, and growers are eager to find new markets.  Attendees learned about new potential key markets for when trade re-opens.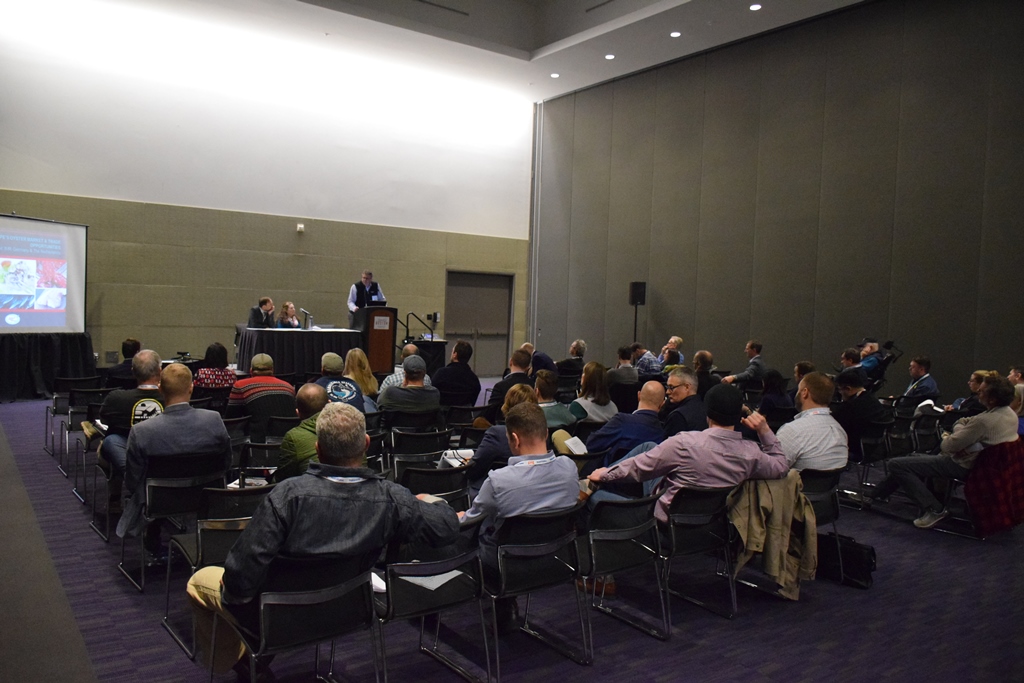 The seminar included a status update on the re-opening of trade between U.S. and the E.U., a historical perspective, an in-depth look at oyster consumption and distribution patterns as well as an informative Q and A session. A networking reception was also conducted after the educational sessions for suppliers and industry experts to connect.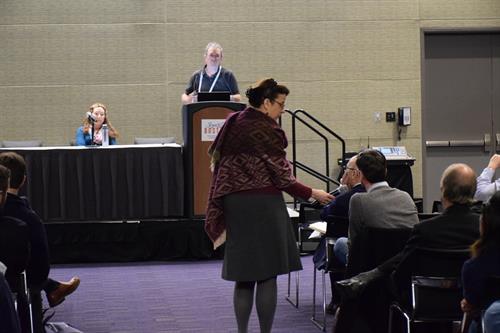 This seminar was attended by over 55 participants, and many quickly followed up with information requests on Food Export programs and activities including how to export, updates on the re-opening of the European market, and interest in attending future market entry activities targeted at meeting European shellfish buyers. Additionally, most of the attendees were first time participants with Food Export, which make them ideal prospects for future market entry services.
Polish Fish Congress
Food Export – Northeast's European In-Market Representative for Seafood, Alexander Wever, was invited to speak at the 6th Polish Fish Congress in Gdynia, Poland on March 28th.   The conference is an annual meeting of Polish fish industry managers and this marked Food Export – Northeast's first time presenting to this market. Over the last 20 years, Poland has become a significant player in seafood processing and is said to have some of the most modern seafood production plants in Europe.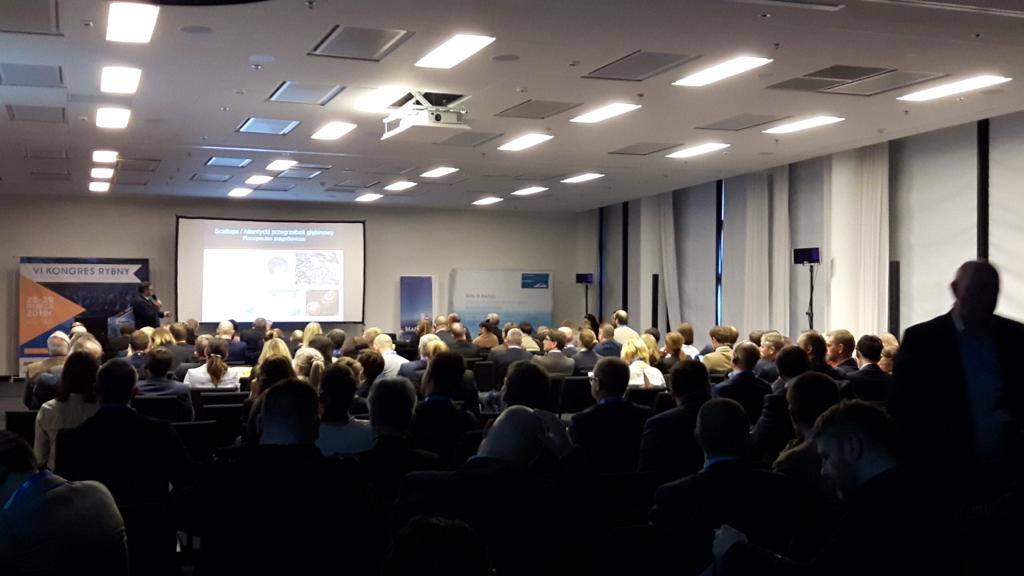 One hundred fifty industry members attended the presentation, and Mr. Wever received inquiries from four buyers for additional information about Northeastern U.S. seafood.  As a result of the presentation at the Polish Food Congress, Food Export – Northeast has so far received  two new trade leads from buyers participating in the conference looking to source Northeast U.S. seafood products.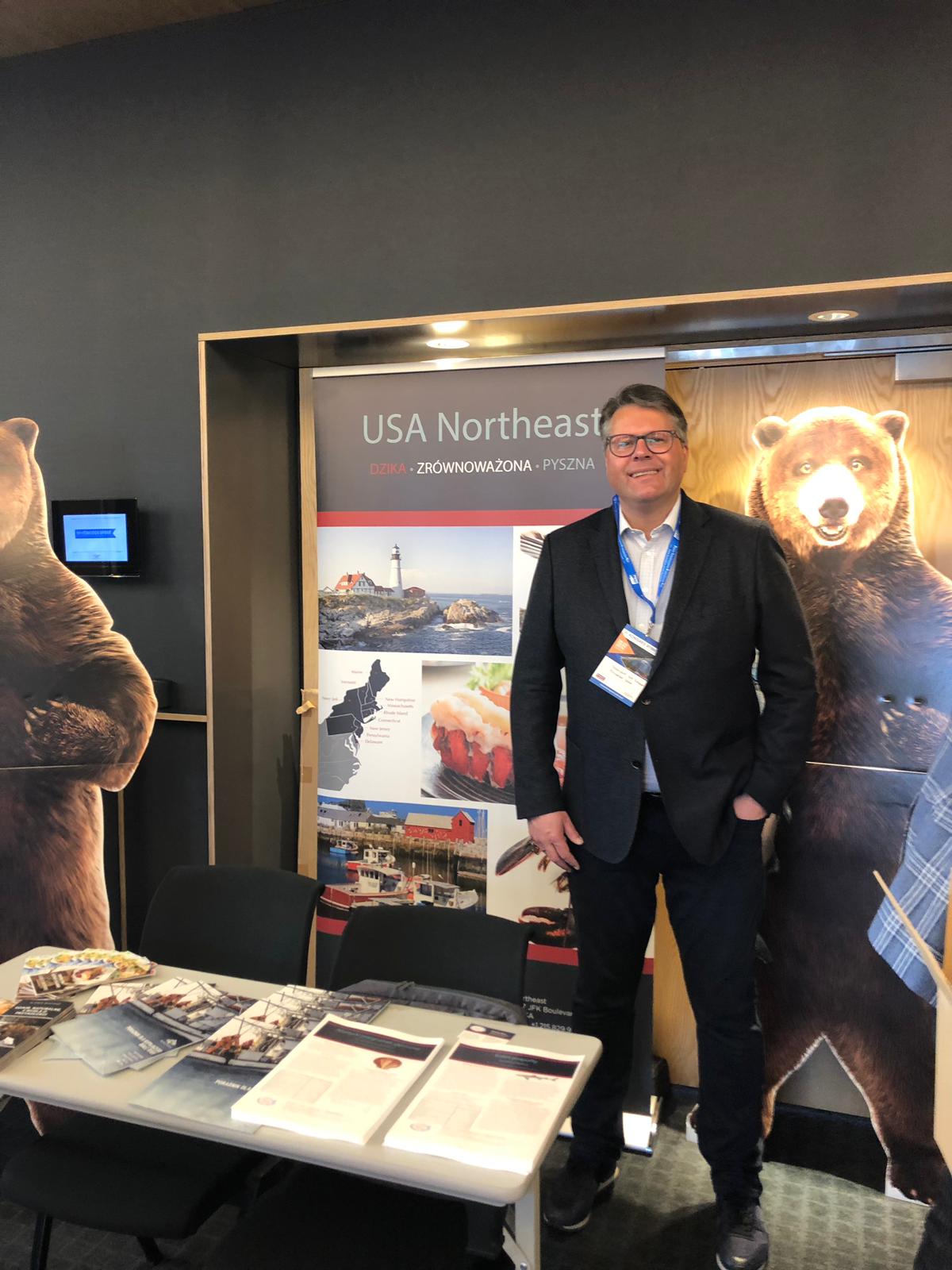 You can learn more about the opportunities for U.S. products in Poland in the recently release GAIN Reports from the Foreign Agricultural Service, Poland is a Bigger U.S. Food and Ag Market than Meets the Eye.
IDDBA
Food Export – Midwest, in partnership with the International Dairy, Deli, Bakery Association (IDDBA), sponsored a group of seven qualified international buyers to attend the 2019 IDDBA Show in Orlando, Florida through utilization of allocated Agricultural Trade Promotion (ATP) funding. This years' show had record-breaking attendance consisting of companies, qualified buyers, merchandisers, executives, manufacturers, brokers, distributors, and other industry professionals who gathered to connect and learn.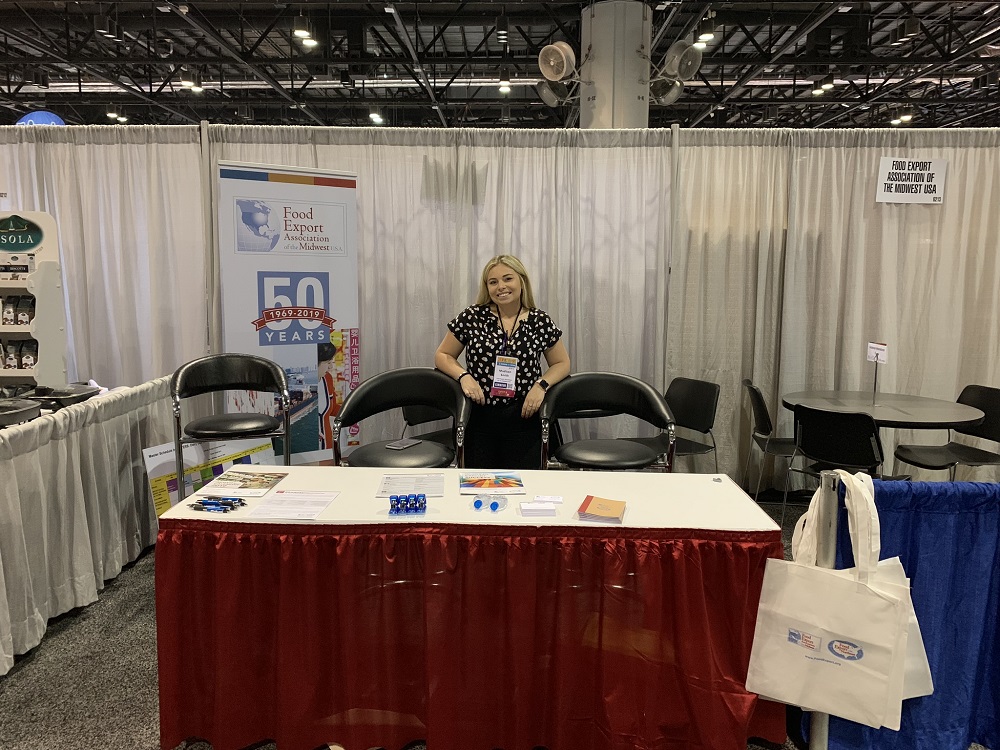 Food Export sponsored international buyers from Brazil, Colombia, Kuwait, the Netherlands, Saint Lucia, South Korea, and Vietnam that had pre-arranged one-on-one meetings with 13 U.S. supplier participants.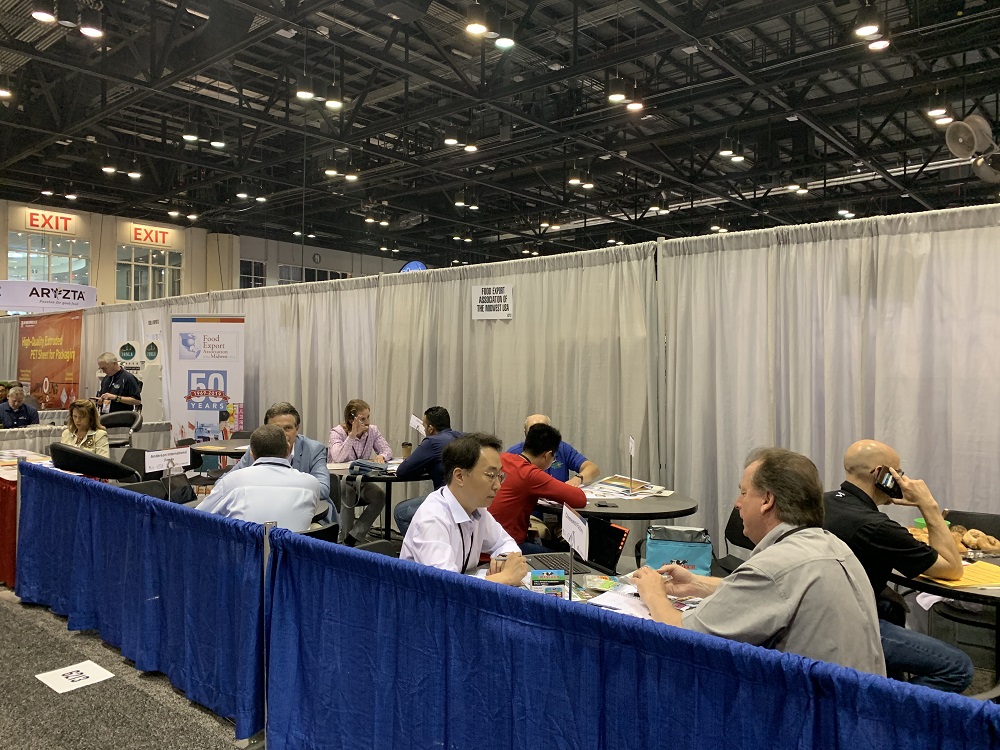 Both the U.S. supplier participants and international buyers reported positive results from the meetings.  In aggregate, the U.S. suppliers reported actual export sales of $1,340,000.  There were 80 buyer-seller connections and 3 first-time export sales to the market.
Importer Seminars
Vietnam
Food Export – Midwest hosted an Importer Seminar in Ho Chi Minh City, Vietnam. The seminar served to educate importers about trade opportunities between the United States and Vietnam and to develop a strong importer network in the market. Ultimately, our goal was to foster connections between Vietnamese Importers and prepared American exporters.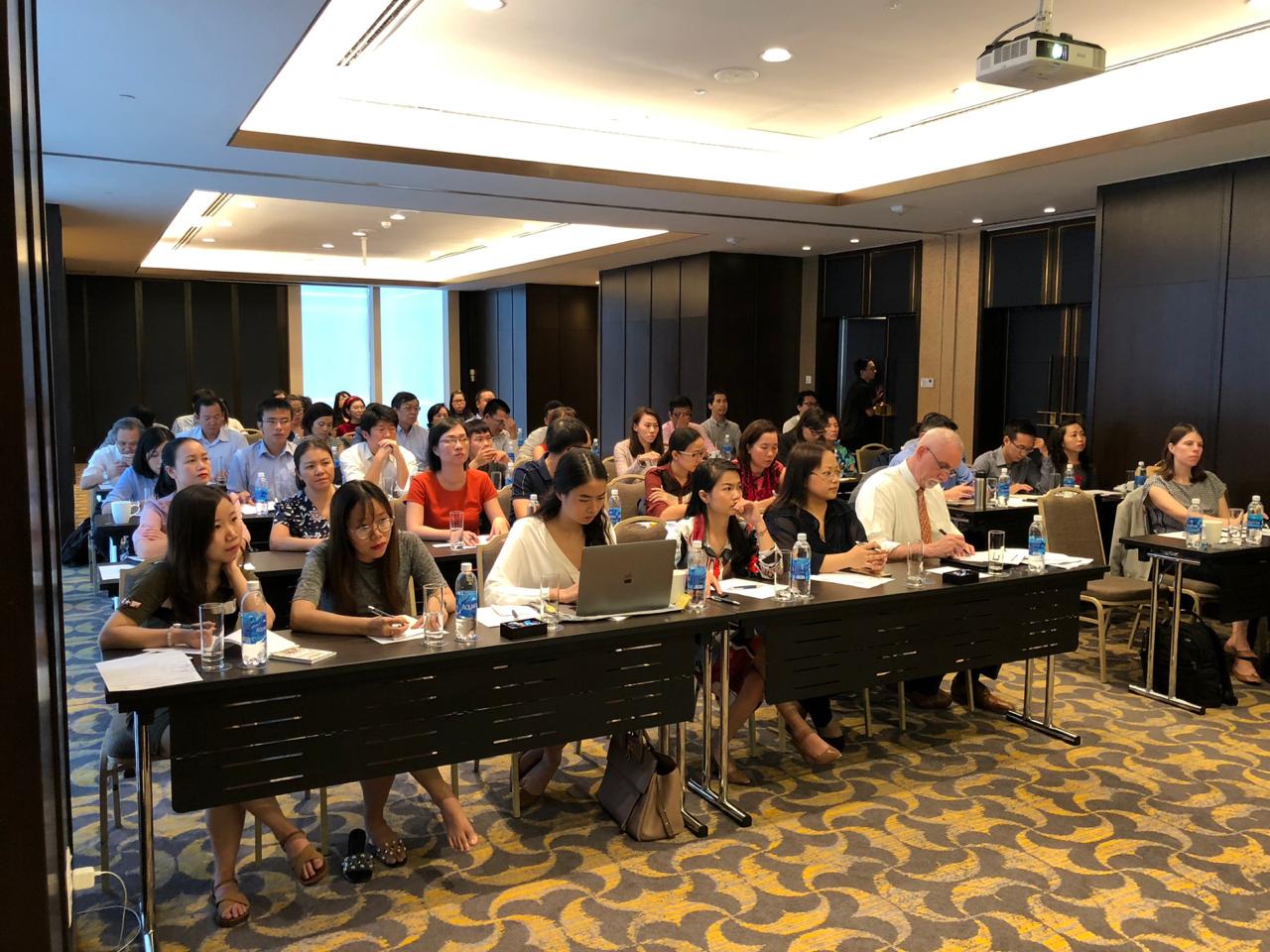 In partnership with the local United States Department of Agriculture (USDA) Foreign Agricultural Service (FAS) office, Food Export put together a strong seminar agenda. The FAS Attaché provided an overview of Vietnam, and Food Export – Midwest & Northeast's Executive Director, Tim Hamilton, presented an overview of Food Export's programs and services. A focus of the seminar was to educate buyers on the benefits Food Export's Branded Program can provide to importers. In addition, Nestor Scherbey, General Director CTRMS Vietnam, led a presentation on Food Safety in Vietnam.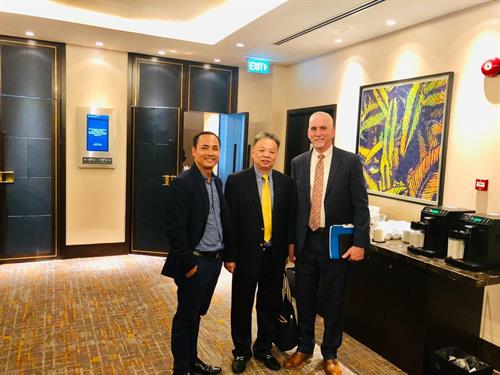 Over 60 representatives from 40 importing firms attended the seminar. Attendees expressed a lot of interest in importing U.S. products, which led to 31 trade leads as a result.
Peru
Food Export – Northeast, in collaboration with Food Export – Midwest, and the United States Department of Agriculture (USDA) Foreign Agriculture Service (FAS) Peru, hosted an educational seminar for Peruvian Importers June 6th & 7th. The goal of the activity was to educate importers about the resources available to them through Food Export's Branded Program when importing eligible U.S. food products. This importer seminar represents Food Export's first activity in Peru ahead of our upcoming Focused Trade Mission to the market in September 2019. It was a great opportunity to introduce U.S. food products to potential trade partners in the market.
Food Export's importer seminar was a success in raising awareness about U.S. food products and educating attendees about the products available from U.S. Midwest and Northeast Suppliers. Due to this activity, participants reported interest in almost 50 products that will result in official Trade Leads.  In all 21 importers attended the event along with USDA FAS Peru Staff, and Michelle Rogowski, Food Export Association of the Midwest USA Deputy Director.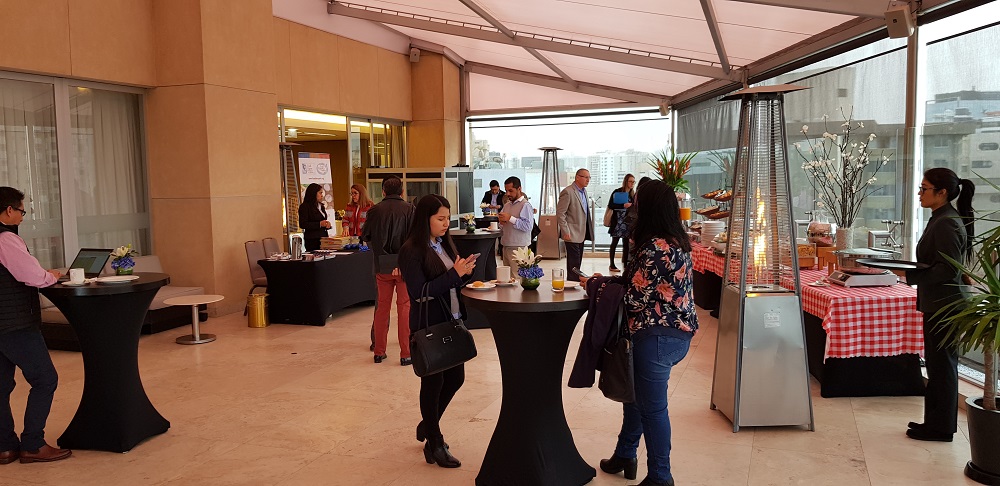 South Korea
On June 11th Food Export – Midwest hosted an Importer Seminar in Seoul, South Korea. The seminar served to educate importers about trade opportunities between the United States and South Korea. Ultimately, our goal was to foster connections between promising Korean Importers and prepared American Exporters.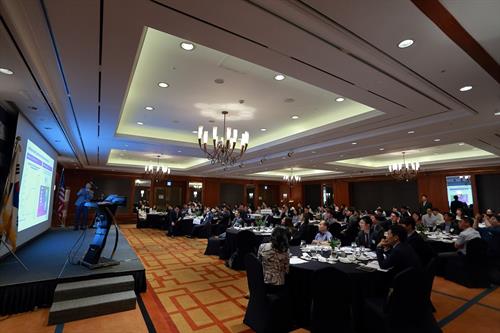 Attendees were welcomed by the Director of the Agricultural Trade Office of the USDA Foreign Agricultural Service (FAS), Peter Olson. After introductions, the buyers received educational presentations from two keynote speakers: "2019 Global Food & Beverage Trends: A Focus on the U.S." by Innova Market Insights and "Food Export Association and the Branded Program" by Teresa Miller, International Marketing Program Manager of Food Export Association of the Midwest USA.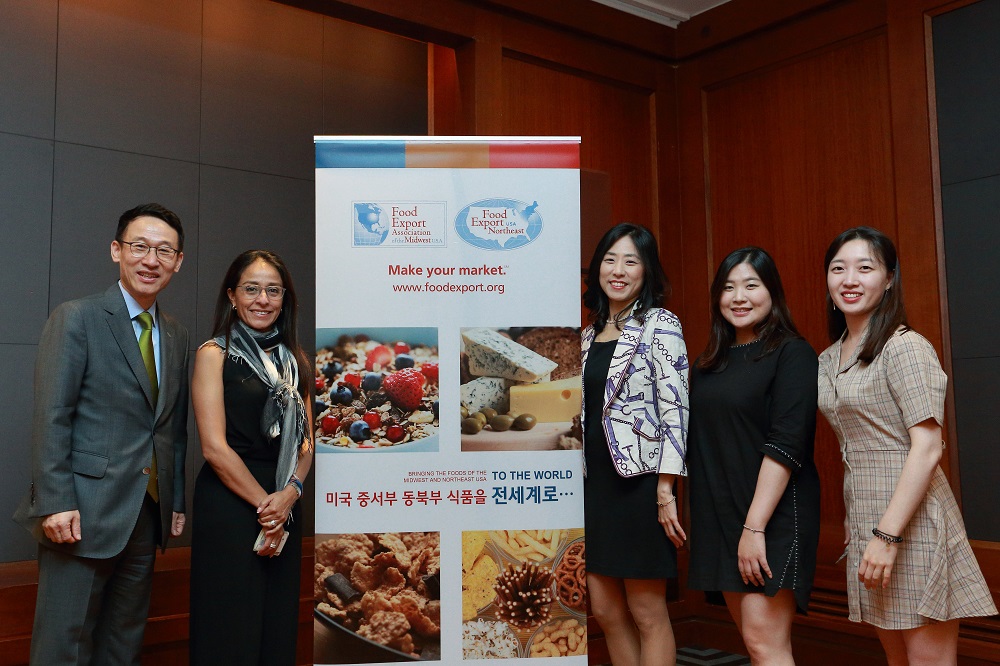 88 representatives from nearly 60 different importing companies attended the seminar. The seminar was so informative that an attendee commented, "Please, more educational seminars. At least once every year." The buyers were surveyed after the educational seminar, and 98% of the attendees claimed that they had improved knowledge after the presentations.  Overall, the seminar successfully led to 50 potential trade leads.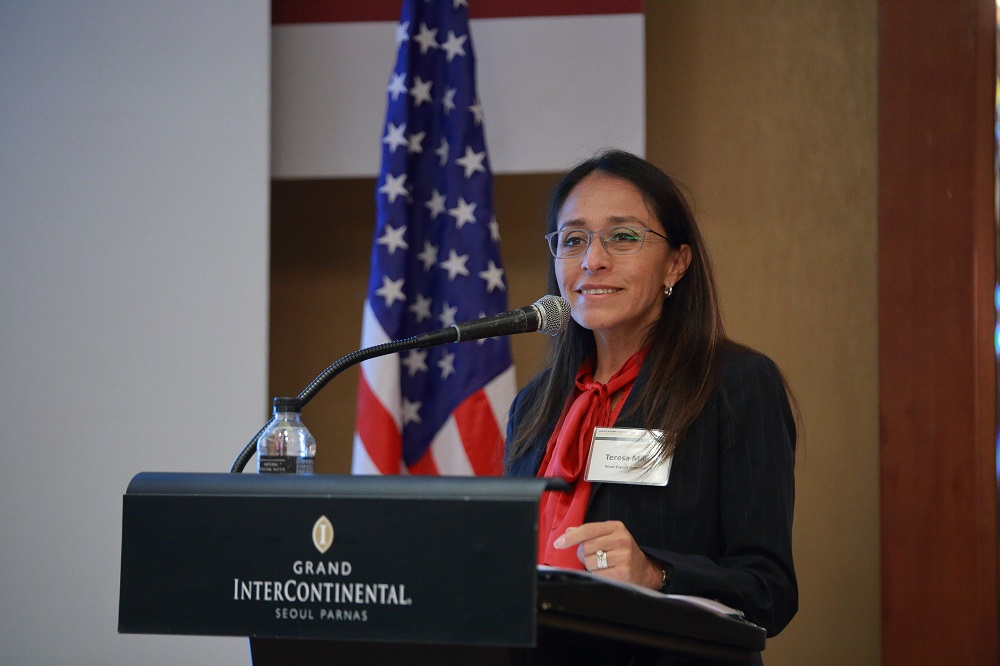 Stay tuned as we continue to share new Success Stories as a result of our ATP funding throughout 2019 and beyond.