This month's Country Highlight blog will focus on the export market of China.
China is one of the largest export markets in the world, and in 2017 the USDA's Foreign Agricultural Service (FAS) ranked it as #2 among U.S. agricultural export markets.  As you can see in the graphic below the market has seen tremendous growth in the last 10+ years.
From 2007 – 2017 it increased 136% most recently clocking in at 19.6 Billion dollars.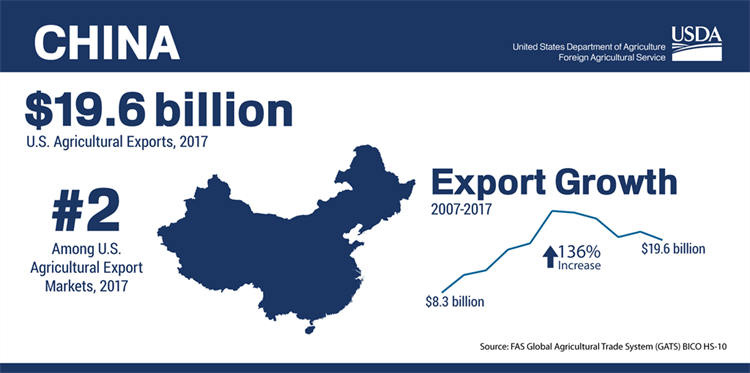 Market Overview
As you may know 2018 was a year of many changes in the trade relationship between the United States and China, and there is still a lot of unknown and outstanding issues to resolve. 
However, it is important to understand that there are still A LOT of opportunities in China.  As with other relationship based Asian countries, making and maintaining relationships with buyers and distributors is just as important as ever.  Make sure to keep your eye on the market, once things settle down it will be just as vital as ever for many companies export marketing strategies.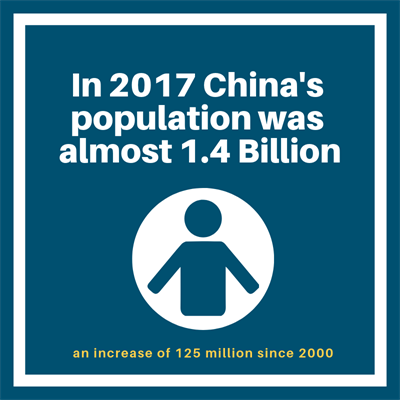 In 2017 China's population was almost 1.4 Billion, an increase of 125 million since 2000. The population is growing at a decelerating pace, and the country is ageing at a rapid pace.  In 2017 the median age was 37.9 years. 10.7% of the population or 148 million people were 65+.
                                                     ———————————————————–
In 2017 U.S. exports of consumer oriented food products to China increased 12% to $2.4 billion.
———————————————————–
China remains the 6th largest market for consumer ready food products from the U.S.
———————————————————–
And the 5th largest market for the export of U.S. processed foods.
———————————————————–
Totaling nearly 1.9 Billion in 2017 an increase of 10% from the prior year.
———————————————————–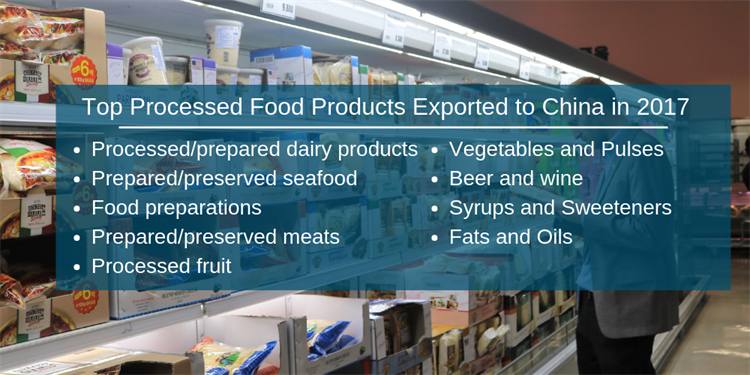 Advantages for U.S Exporters
The U.S. has some competitive advantages in supplying food products to the Chinese market, including:
Extensive USDA resources in China: 5 U.S. Agricultural Trade Offices and 30+ USDA Cooperators with local representation
China's increasing purchasing power allows a growing number of urban consumers, including those outside 1st tier cities, to afford imported goods
Logistics and infrastructure development in emerging market cities connects more consumers with international products
China's food safety scandals in recent years allow imported foods to carry a premium price tag
Market analysts report that products made in the United States are trusted and deemed higher quality by Chinese consumers
Chinese consumers, especially the younger generation, actively seek out international experiences and products
China's online retail sector has opened channels for imported products to further penetrate emerging market regions of the country where many international products are not available in brick-and-mortar stores
Regional Overview
China is a large country consisting of a variety of smaller regions with unique populations, tastes, and market availability. Find out more about the strategy required to export to the various regions of China in this helpful video from our In-Market Representative for China.
There are 5 major regions in China to consider when exporting, South China, North China, East China, Southwest China, and Northeast China. 
Learn a little bit more about each region and their top municipalities below.
South China
Includes the provinces of Guangdong, Fujan, Hunan, Guangxi, and Hainan.
Population of 274 million
Accounts for 32% of China's consumer oriented food and beverage imports
The primary manufacturing hub, affluent region, dynamic economy
Guangdong is a province in South China

Contains 2 first tier cities: Guangzhou and Shenzhen
Population of 109 million
South China's key market for consumers
Contains several second and third tier cities that are important emerging retail markets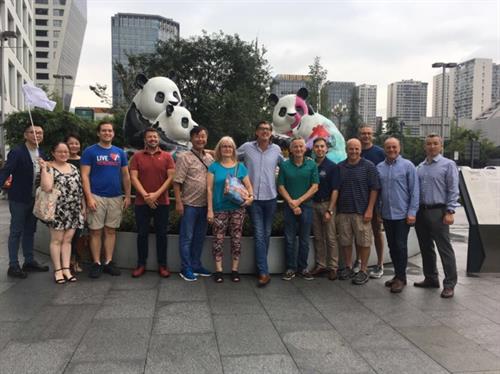 North China
Includes the provinces of Hebei, Henan, Gansu, Shandong, Shanxi, Shannxi, and Qinghai, the municipalities of Beijing and Tianjin, and the Ningxia, Inner Mongolia and Xinjang Autonomous Regions
Population of 490+ million
Accounts for 34% of China's population
Beijing is a municipality in North China and the capital of the country

One of the most dynamic cities for e-commerce, contributing 20% of retail consumer good sales
Retail market is near saturation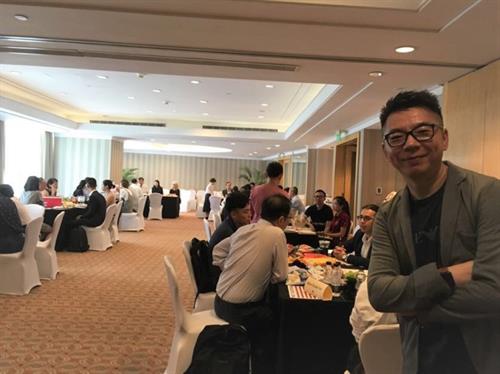 East China
Includes the provinces of Jiangsu, Zhejiang, Anhui, Jiangxi, and Hubei, and the municipality of Shanghai
Population of 323 million
China's business center
Well known for it's retail sector, national leader in e-commerce, convenience store outlets, specialty stores, supermarkets, and whole-sale markets
Shanghai – municipality in East China, 2nd most populous city proper in the world and has the world's busiest container port

Supermarkets remain the dominant retail format
Major imported food products include snacks, dairy products, beverages, health food supplements, condiments, and coffee/tea
Traditional markets, such as wet markets, grocery stores, and fruit booths still have a wide presence but are losing their dominance
Low food safety standards associated with such retailers have resulted in the market shifting to online and/or high-end offline retailers
Retail sector has become increasingly saturated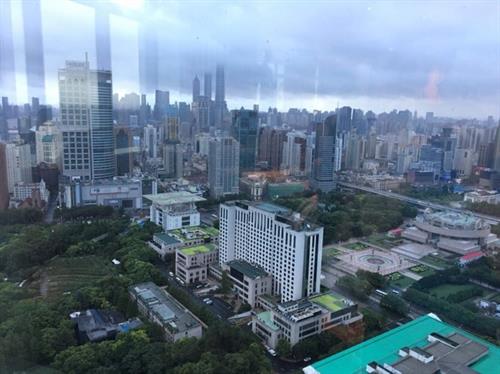 Southwest China
Includes the provinces of Sichuan, Yunnan, and Guizhou, the municipality of Chongqing, and the Tibet Autonomous Region
Major urban centers are Chengdu, Chongqing, Kunming, and Guiyang
Serve as distribution hubs for imported products to their respective provinces
Chengdu – city in the Southwest Region of China

The wealthiest and most advanced city in Southwest China
Key part of the China's One Belt One Road initiative
Upscale department stores, supermarkets, and hypermarkets offer the highest concentrations of imported products
Other hypermarkets and supermarkets have considerably less selection
In 2017 Fresh HeMa (Alibaba's new online-offline new retail approach) opened its first store in Chengdu.

Northeast China
Includes the provinces of Liaoning, Jilin, and Heilongjiang, and the three provincial capitals: Shenyang, Changchun and Harbin.
Each provincial capital is home to 7 to 10 million residents.
Dongbei is home to 110 million people and has 30 more cities with populations of over 1 million
Has a land area of 780,000 square kilometers and is roughly the size of Pakistan
The port city of Dalian is the wealthiest city in Northeast China.
Shenyang – provincial city in Northeast China

Retail market is concentrated in the traditional downtown shopping areas of Taiyuan and Zhongjie Streets.
Sales have been growing rapidly, increasing on average by 10% per year over the past 5 years.
A number of international chains set up supermarkets in many of the city's major retail areas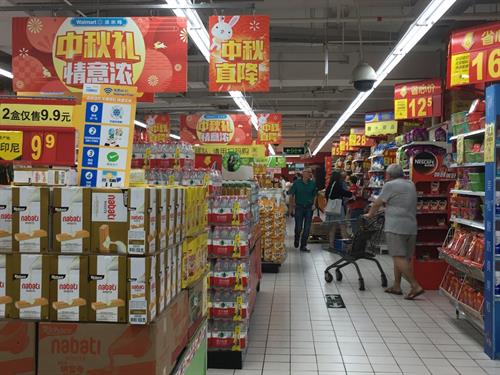 Success Stories
Wondering if your company can be successful in China?
Learn from others who have gone before you.  Click the links below to read about successes that our participating suppliers have had in the Chinese market.
Iowa Supplier Expands Export Sales to China with Branded Program

Gaining Contacts & Export Sales in China

Delaware Supplier Increases Exports to China

New York Pet Food Supplier Gains Export Sales to China

Upcoming Activities
Now that you know more about the Chinese market it's time to start exploring all of the activities we have available in 2019!  Click below to learn more about each event, add it to your wishlist, or register today!
Food Show PLUS!™ at Food Ingredients China 2019

Food Show PLUS!™ at HOTELEX Shanghai 2019

Food Show PLUS!™ at Bakery China 2019

Food Show PLUS! at SIAL China 2019
Food Show PLUS!™ at China International Food, Meat & Aquatic Products Exhibition 2019 (FMA CHINA)

Food Show PLUS! at CBME China

Food Show PLUS!™ at Pet Fair Asia 2019

Food Show PLUS at VIV Qingdao

Focused Trade Mission to China for Retail Products

Food Show PLUS!™ at the China Fisheries and Seafood Expo

Food Show PLUS!™ at Food & Hotel China

Food Show PLUS!™ at ANUFOOD China

Food Show PLUS!™ at China International Pet Show (CIPS 2019)

Not ready to make the commitment of travelling to China?  That's ok! We frequently have Chinese buyers participate in our domestic U.S. Buyers Missions – check out a full list of 2019 Buyers Missions that are available for registration. *Note the available country buyers vary at each event and are not all known at this time.
Resources for China
To learn more about the Chinese market be sure to read Food Export's full-length Country Profile. 
We aren't the only ones with great resources when it comes to exporting to China!  Here are a couple others we've compiled that may be helpful to you.
FAS – Despite Continued Challenges, China Offers Huge Potential for U.S. Farm Exports
USTR – China, Mongolia & Taiwan
Want to discuss the possibility of exporting to China?  Feel free to reach out to the Food Export Liaison assigned to your state to learn more and get some helpful resources to get you started.