By John Eppinger, Branded Program Associate, Food Export – Northeast
2021 is officially here and with the start of a new year we have an exciting new announcement regarding the Branded Program…
You can now pay your Branded Program Administrative Fee invoice via credit card!
*Please note that there is a 3% processing fee included for all payments via credit card. If you do not wish to incur this additional charge, you may continue to pay your invoice via check or wire transfer.
To make this change as easy as possible for our suppliers we have created a step by step instructional guide below to take you through the process.
STEP 1 
Log in to your Food Export account and go to your Branded Portal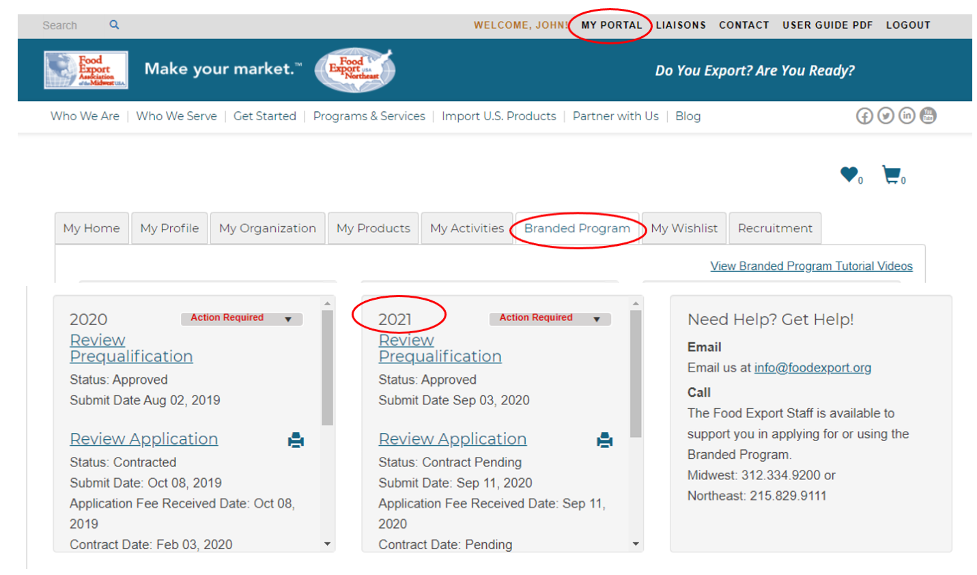 STEP 2 
In the 2021 section in the middle, scroll down and click on Invoices


STEP 3 
The following pop up screen should appear.
Proceed by clicking Pay Invoice next to the admin fee that appeared.

STEP 4 
From here you will be brought to the checkout page.
In the drop-down menu at the bottom of the screen choose your credit card provider and enter the information to complete the payment.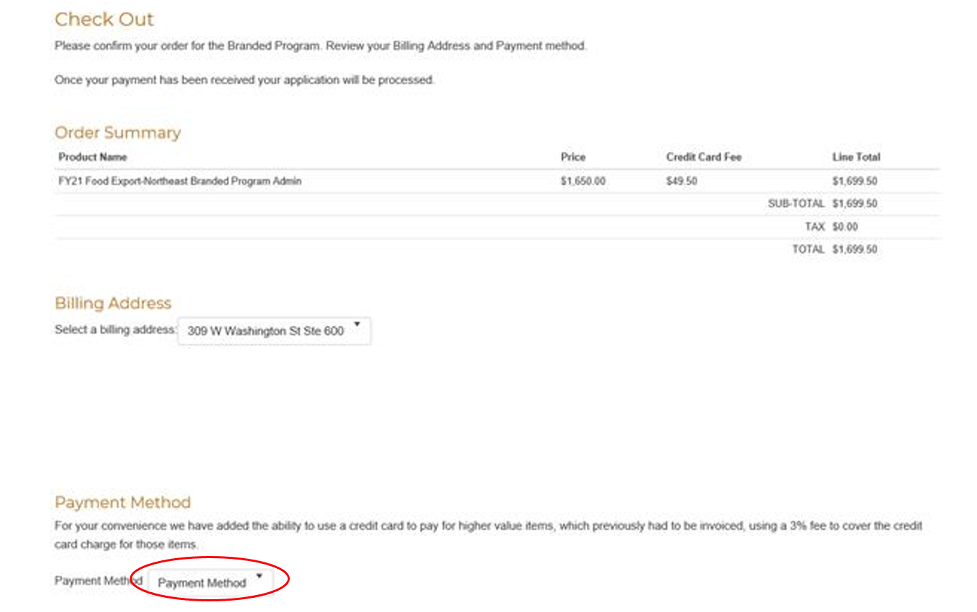 As always, if you have any questions on how to complete your evaluation, you can contact your Branded team contacts. We're here to help!