By Howard Gordon and Molly Burns, Branded Program Managers Food Export – Northeast Food Export – Midwest
Exports of U.S. grown Kosher and Halal value-added food and agricultural products continue to reach new worldwide audiences as international demand grows.
Specialty Kosher branded products are expanding and continue to draw an increasing market share with strong potential for sales in countries and markets with significant Jewish populations. The demand for Halal-certified products has increased as well, especially in Asia and Oceania, where products are frequently promoted to Muslim and non-Muslim populations as well as tourists.
Marketing support is essential to grow international sales. Food Export-Midwest and Food Export-Northeast's Branded Program recognizes marketing's essential role and helps make it possible by reimbursing Midwest and Northeast food and agricultural suppliers for 50% of their international marketing expenses.
In today's global market, tens of thousands of products are being exported into world markets from the USA with Kosher and Halal certifications. Food Export has programs and services to help qualifying Kosher and Halal companies grow their exporting portfolio; in fact participation from these industries has grown over the last couple of years. The Branded Program promotes Kosher and Halal brands in a variety of ways.
Popular Kosher and Halal Branded Program Expenses
We can reimburse for a variety of creative international promotions in the Branded Program, and promotion of Kosher and Halal value-added products is no exception. Here are a few popular types of promotions for those products and companies:
Social Media
Social media is becoming more and more popular of a way for food companies to expand the reach of their products around the globe.  Especially in the Kosher and Halal industries where different audiences and populations can be found all over the world, social media can be a way to connect with a variety of people from far away.
Below is an example of a U.S. supplier using social media to target a foreign audience with their products.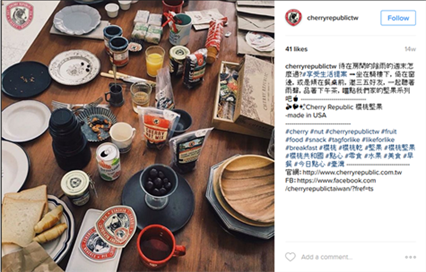 Export Packaging & Labeling
Foreign countries often require U.S. companies to change their packaging to meet the importing countries' rules and regulations. We can reimburse for the design, translation, printing, and stickering of your Kosher or Halal product packaging. You can learn more about developing foreign market compliant labels in our recent blog.
Newspaper, Magazine & Video Advertisements
Midwest and Northeast Kosher and Halal participants have utilized creative advertisements for a variety of print and digital mediums, including magazines, websites, and even in television programs! Magazine ads are the most common expenses we see from Kosher companies.  
Digital and online platforms are more important than ever before when it comes to advertising to international markets.  In the past few years we have seen a significant rise in claims specifically for video production.
To help our suppliers better navigate these unique expenses our Branded Team got together to create educational videos explaining the topics. You can watch the video about being reimbursed for Video Production below.

Tradeshows
The cost of exhibiting at international trade shows (and select domestic trade shows) is an eligible expense in the Branded Program. This includes trade show booth design, shipping materials to the show, travel costs for international shows, and more.
Popular Kosher and Halal shows that companies attend and receive reimbursement for include the following:
Below is an example of an international trade show booth and some of the different elements that are eligible for reimbursement through the Branded Program.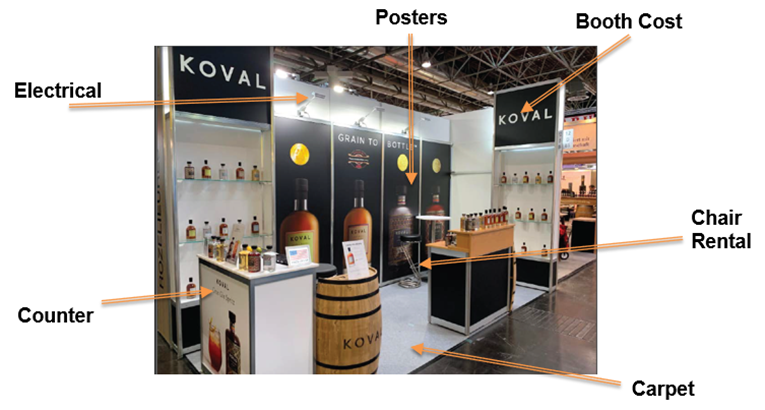 Success Stories
Read a few success stories below from Kosher and Halal companies who've successfully utilized the Branded Program to support their international sales.
In 2018, Klein's Kosher Ice Cream from Brooklyn, New York, utilized Food Export – Northeast's Branded Program to complete a strategic media campaign and expand their distribution to Canada.  This helped them gain 5 new foreign buyer contacts, establish 1 new agent relationship, and gain a significant dollar amount in new export sales for their ice cream products.  As a result, Klein's Kosher Ice Cream has leveraged a competitive advantage and become the leading Kosher brand in Canada!
City Foods, Inc dba Bea's Best, has been in business since 1939, and is dedicated to providing high quality meat products worldwide, including Beef Bacon and Halal Beef! In 2020, they participated in Food Export – Midwest's Market Access Program (MAP) funded Branded Program once again and gained export success in Panama.
Aiming to increase their market share in Panama, City Foods, Inc. decided to utilize funding from the program to cultivate current contacts and establish new distributorships. They did this through sending product samples and developing an in-market advertising campaign to gain brand recognition. Due to their hard work and assistance from Branded Program fund utilization, the company reported $2,000,000 of actual sales to Panama. The also reported gaining 30 new foreign contacts and 2 new agent relationships. With this significant success, City Foods, Inc dba Bea's Best was able to project another $2,200,000 in sales to be completed over the next twelve months.
How Can We Help?
Are you promoting Kosher/Halal products in foreign markets? We'd love to work with you! Get started today with a pre-qualification here.