Seafood Expo North America (SENA), scheduled for March 12-14, 2023, in Boston, Massachusetts, is the region's largest seafood exposition. Thousands of buyers and suppliers from around the world attend the annual, three-day exposition to meet, network and do business. Before the show gets underway, Food Export-Northeast will conduct its annual Seafood Buyers Mission and an all-day education session for invited buyers and the organization's In-Market representatives (IMRs).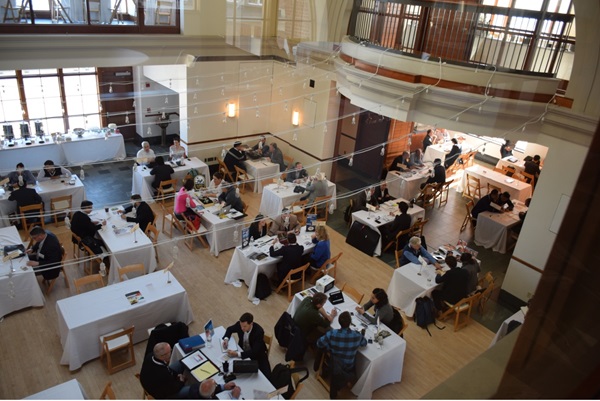 Food Export Buyers Missions are Curated Experiences that Maximize Time and Investment: Early Registration Now Open 
On March 11, 2023, Food Export-Northeast will host its annual Buyers Mission at the Boston Convention and Exhibition Center. The annual Buyers Mission is a unique low-cost opportunity for Northeast U.S. seafood suppliers to connect one-on-one with pre-qualified buyers from around the globe.
Northeast U.S. seafood suppliers will participate in pre-scheduled one-on-one meetings with pre-qualified international buyers from Australia, Austria, Caribbean, Chile, China, Dominican Republic, France, Germany, Hong Kong, Indonesia, Latvia, New Zealand, Peru, South Korea, Taiwan, the United Arab Emirates, and others. Suppliers can also connect with Food Export In-Market Representatives who offer expert knowledge on the markets they represent. Currently, IMRs from Australia, Brazil, Germany, Singapore, and Spain have confirmed attendance, with the list expected to grow in the coming months. Interested suppliers should register early as meeting slots are scheduled on a first-come, first-served basis. Early registration is now open until January 6, 2023.
All-Day Educational Session Featuring American Lobster Products and U.S. Oysters 
One of the key components for Food Export-Northeast's Seafood Buyers Mission each year is the education it provides to international buyers on Northeast U.S. fish and shellfish. Again this year will be sessions on the benefits of seafood from the Northeast U.S. for Food Export-Northeast IMRs and select importers from almost 20 countries. 
The event will be held at Boston University Metropolitan College on March 10, 2023.  Sessions by key industry experts will provide in-depth information on harvesting practices, processing methods, and product formats. A highlight of the 2022 event was a cooking demonstration with sustainable seafood chef and author Barton Seaver. This March, he will present another cooking demonstration, and his focus will be on American lobster products and U.S. oysters. Joining Chef Seaver will be Brian Rapp, an authentic lobster harvester, who has traveled the world delivering engaging presentations on sustainable harvesting practices.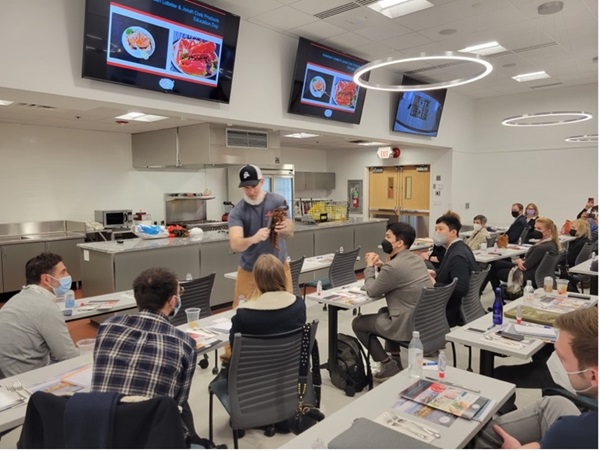 About Food Export USA – Northeast 
With its extensive programs and educational offerings, Food Export USA–Northeast (Food Export–Northeast) is recognized as the preeminent expert and cost-effective resource for Northeast seafood and agricultural suppliers looking to sell their products overseas. Founded in 1973, Food Export–Northeast is a non-profit organization that works collaboratively with its 10 member states' agricultural promotion agencies from Connecticut, Delaware, Maine, Massachusetts, New Hampshire, New Jersey, New York, Pennsylvania, Rhode Island and Vermont, to facilitate trade between suppliers and worldwide importers and to promote the export of food, agricultural and seafood products from those states. Since its founding, the organization has helped Northeast seafood suppliers gain access to a broad range of export markets, supported overseas in-market educational and promotional programs and offers emerging suppliers access to funds to help grow their export business. The organization is funded through the Market Access Program (MAP), administered by the USDA's Foreign Agricultural Service.
Learn more about us and what we do for the Northeast seafood industry here.  Contact us.